Memoirs of former DIG Edward Gunawardena
View(s):

Former Senior DIG Edward Gunawardena will launch his memoirs, 'Memorable Tidbits including, 'The Jaffna Library Fire' on Saturday, January 19 at the Mahaweli Centre at 4 p.m.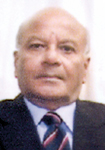 In these memoirs of over 400 pages the author vividly recalls among many other things, the pristine beauty of Battaramulla his village of birth ; the travails of schooling during World War I, life at Peradeniya University in the early fifties; interesting episodes of people, places and events of the latter half of the 20th Century; amazing gimmicks of maverick politicians of the time; meeting celebrities such as Jawaharlal Nehru and Yuri Gagarin; the construction and ceremonial opening of the Bandaranaike Samadhi and how the Governor-General Sir Oliver Goonatilleke in full regalia was compelled to walk along the Kandy Road in the rain ; the wit and humour of the last colonial super bureaucrat and doyen of the low-country autocracy Maha Mudaliar Sir James P. Obeysekera and the simple life of a great statesman, Dudley Senanayake, whose security DIG Gunawardena was in charge of as a young ASP in 1965.
Most importantly, as an eye witness to the happenings in Jaffna in May — June 1981 the author makes some startling revelations about the burning of the Jaffna Library. Dr. Gunadasa Amarasekera and Prof. Carlo Fonseka will speak at the launch.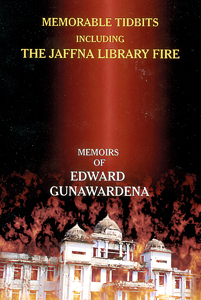 Follow @timesonlinelk
comments powered by

Disqus