Appreciations
View(s):

Old Antonian did his country and school proud

Dr.  AELRED SAMARAKOON 

Aelred Samarakoon studied at St. Anthony's College, Kandy. He came from a famous, well educated family in Wahakotte. Aelred father was the Post Master at Wahakotte.
Aelred joined the teaching staff at St. Anthony's in the mid-60s. During his stay in college he became a close friend of my family – my parents, my two brothers and me.

He was a leader in raising the standard of rugby and cricket when he was our Prefect of Games. After leaving college, he married a beautiful Irish lady and they had a lovely son and daughter. My wife Gill and I had the privilege of staying with them during our visit to Ireland.

Aelred was a great man, and highly qualified. He spent the late 70s in Ireland and before that he lived in England. Aelred was an exemplary Old Antonian who has not yet been recognised for his achievements.
Below is the last e-mail I received from Aelred Samarakoon, not long before his passing:

 "This was my 5 year promise. After holding Trinity to a draw at Peradeniya University Grounds in 1968 in my first year as Prefect of Games and Secretary of the Sports Council, my promise was to beat Trinity within five years at Rugby. I selected a squad of 40 young players (13 years of age) and fed them Rugby for five years. I was very confident about this squad.

The newspapers called the 1972 Team "Tuan and his Glory Boys from the Hills. That year we beat all Colleges and were the Champions. (One exception) We drew with St. Peter's in a controversial decision: The referee allowed extra time until St. Peter's scored. (Referee was an ex-Peterite). NO EXCUSE FOR THIS!!
"For the record, we beat Trinity 2nd XV too that year at Nittawela on the same Day prior to the First XV Game. 1972 was the Trinity Centenary Year.

Piyasena was our ground boy who followed us everywhere.He had all boots of our players well polished & studs in good shape for every match. Waidyaratne fractured his arm in one Rugby game and I was heart-broken.

He was out of action for a couple of games. I wanted him fit for the Trinity Game and he was put to test just before the Trinity game. All other players were in the dressing room. We agreed we play Waidyaratne and confirmed him fit. This was a big decision I took.

"I had Waidyaratne treated by the Buddhist Monk at Asgiriya Temple above Trinity grounds. The Venerable Monk was a first-class specialist for fractures. I begged him to have Waidyaratne fit for this game. He promised me and he had him fit in three weeks. 

"At the kick-off, from a scrum we won the ball and it came down the three-quarter line to Waidyratne and he did his 30 yards run on to the touch line. I never forget this try and Tuan's conversion!!! 5 points then and we kept this lead right through the game – Trinity had no chance.

Memories!!! of Rugby at SAC." Aelred Samarakoon

Here are some of Aelred's achievements in life after St.Anthony's:

Honorary Consul for Sri Lanka in Ireland since 1998.
Honorary Director for Sri Lanka Tourism (Ceylon Tourist Board ) since 1995.
London College, Dublin, Ireland (Chairman/Director/Proprietor) since 1998.
Griffith College, Dublin, Ireland ( Director/Dean – Faculty of Hospitality and Tourism ) 1995 to 2003.
University of London Senate. 1973 to 2003.
Senator for Education for The University of London where he was a standing Committee Member for Education in the Senate.
This was the first time a Sri Lankan-born British citizen had held this position.

At the Hotel & Travel Training College, London from 1989 to 1994, which was a further educational establishment he was the Principal and Proprietor incorporating the London School of Data Processing, ESE School of Languages and Jubilee Secretarial College.

At the Inner London Education Authority and University of London from 1975 to 1988 he was a Teacher and Lecturer in Comparative Religious Education, Geography and Researched into Religious Education and Educational Administration.

At the Greater London Council from 1969 to 1973 where he was a Housing and Rehabilitation Senior Executive. 

Aelred Samarakoon was not only well educated, he was a true maroon double-blue Antonian gentleman and more – a friend.

Chris Drieberg

Thank You Sir for your patience with patients like me

I came to know Dr. H.I.E. Katugaha seven years ago when I shifted to Kandy. I was looking for a family doctor who would understand my ailments, and one that would listen to my endless chatter on the same subject. Also it was very easy for me to see him since he was a General Practitioner and I did not have to wait until the evening hours to see a consultant.

Dr.Katugaha was a gentleman par excellence with a gentle bedside manner, which is rare and not seen nowadays; with his passing away it is the end of an era. He was always with a face that was wreathed in smiles, and would always greet his patient with that warm smile and would say to me "ada mokada Miss. Atukorala ta?"

in that kind voice, and his reassurance always made me feel well long after I had stepped out of the dispensary Where other doctors would scare the living daylights off me, not Dr. Katugaha always ready to put his patients at ease. He never kept his patients waiting for long hours on end. With my numerous aches and pains, he would say, "don't get excited, take this medicine and you will be alright in a day or two…", and immediately I would feel well. I was a frequent patient, I would visit the good doctor for the slightest of pains and aches that I would get, and he would listen to me patiently.

On Jan.4, 2013 I decided to go and see him for an allergy. The dispensary is situated in a Communication shop and I was asked to take a seat. Thinking that there was already another patient in, I smiled at him and sat down. It was then that he broke the news to me that Dr. Katugaha had passed away 10 days ago. The news came as such a shock to me. I had never in my wildest of dreams thought of this. I saw him last in December and I had forgotten to take my file with me. But he did not get mad at me, he just wrote on his note pad my woes, saw and treated me and put it aside asking me to bring the file when I came next.
Little did I know that, that day was the last time that I would be seeing him…

Thank you sir, for putting up with my endless ailments! 
May the blessings of the Holy Triple Gem be with you always, sir.

Shari Atukorala

To an incomparable Mother, with love

SUSHILA WIJAYARATNA

2012 was a landmark year in my life, but it remains a blur in my mind. Even though a year has passed, the night of December 30, 2011 remains fresh in my mind. I have replayed the chain of events countless times and applied many "what if" theories to the scenario. Sadly, none of my theories will change the outcome of that night, nor help me honour a promise I made my Mother as she was moved into the ambulance.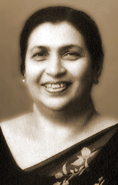 Sushila Wijayaratna, my Mother, was truly a remarkable human being. None would dispute that. Her kind and caring ways, her generosity, her loyalty to family and friends, her creative and culinary capabilities, her courage, patience and perseverance, the many sacrifices she made for family … the list of virtues is quite long! 
It was one of her best qualities, I believe, that led to her sudden and totally unexpected demise. My Mother almost never complained or grumbled, especially about aches and pains or symptoms of ill-health. She considered such complaints unnecessary. It was her policy to not burden anyone about anything. In that sense she was one of the bravest people I have encountered.
On the night of December the 30, 2011, Mother experienced a breathing difficulty but kept it to herself for hours. By the time the domestic staff informed my sister Lala and me, Mother's breathing problem had progressed to respiratory distress. I called for an ambulance while Lala and my brother Prins, both being doctors, administered oxygen and did their best to keep Mother comfortable. As Mother was being taken to the ambulance, I stroked her hand and assured her that she would soon be all right. That promise lies in the graveyard of broken promises, not because of destiny but in part due to an ill-equipped ambulance and the apathy and slow response of the hospital emergency "crash team." I can only hope and pray that lessons were learnt by those concerned. 
By the wee hours of December 31, Mother was placed on life support and remained so for 12 days. She passed away peacefully on January 11, 2012. I believe that for all the good she did she didn't suffer through any of the procedures. Except for experiencing difficulty in breathing, Mother remained quite calm and did not, to the best of my knowledge, experience pain or suffering. Her last words were addressed to my sister Lala, as Lala boarded the ambulance and held her hand.
For me, one incident in the hospital stands out. My parents had been married for 67 years. We tried to spare Father the pain of seeing his lifelong partner on life support but he insisted on seeing her. It broke my heart when he held her hand and begged her to speak to him. Right through her stay in hospital, all her children and their spouses, grandchildren and close friends kept vigil, hoping for a miracle. But Sushila Wijayaratna's time on earth was done.
With Mother's passing, her family has lost its best friend and most ardent supporter. The void can never ever be filled. Yet we carry her in our hearts and possessively cling to the precious memories we have of her. We pray that our incomparable Mother and Best Friend, SushilaWijayaratna, has found true and eternal peace.
In the days following her passing away, I penned a poem in my Mother's memory which I would like to share with all who knew her. 
A Mother is Everything
As rain breathes life into a parched land,
You soaked us with the gift of life,
As morning dew caresses rosebuds,
You nurtured us so we could bloom,
When Mother Nature unleashes tornadoes and gales to warn her straying creations,
You would only blow gently if we were wayward,
As the Sun lights up the Moon to its brightest,
You let us shine while you stood deep in the shadows,
Darling Mother you were, are and always be
The Sun, the Moon, the Wind, the Rain –
In other words, Everything to us.
Son, Shehan Wijayaratna
The good doctor was there for all of us at all times
Dr. H. I. E. Katugaha
On Monday, December 24, around 5 a.m., we were awakened by a telephone call from Shalini, daughter of Dr. H. I. E. Katugaha, informing us that Katu was seriously ill and warded at the Kandy Hospital. We made immediate arrangements to set off to Kandy. On arrival at the hospital, we found Katu in the ICU. For the next two days we kept vigil over him and on the morning of the 26th our dear friend Katu departed this world.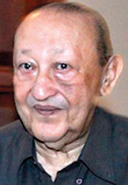 Our first encounter with Katu was in early 1967, when he gave up serving the Government and started his own practice in Badulla, where we were stationed. One day we took our year-old daughter to him for treatment. There was a slight shower at the time, and there were a few steps to climb to his surgery. Who should come down with an umbrella to the car but the doctor himself. We were greatly touched by this episode, which showed what a humble soul he was. 
It did not take long for the two families to get close, and this was the beginning of a close, long-standing friendship. We spent many a holiday together. The children of both families being small, we would scramble into one car and go to various places.
Katu had a wealth of knowledge. He was well versed in almost any subject, while religion, history and jungle lore were subjects he liked to indulge in at any time. Our two daughters would listen to his tales of yore with bated breath, and their children too were enamoured by his tales.
His was an open house and many were his visitors. His genial wife Lalitha was very hospitable and would produce enough food and drink. Many were the times we would have a sing-song with Lalitha at the piano and Katu playing the maracas. Katu was also an exponent of the baila. I recall him dancing with a full glass of drink placed on his head. What wonderful memories.
To me Katu was more than a friend. He was as close as a brother, and I am sure he felt the same. He would close his dispensary and go to the bedside of a friend in distress. He was there for me and my family during any illness. Once when I underwent surgery, he spent the whole night comforting me.
To his loving wife Lalitha, two daughters Shalini and Cyanthi, two sons-in-law and grandchildren, Katu's death was a devastating blow, mainly because of the suddenness of his death.
Katu lived a contented life guided by the Dhamma, which had a strong influence on his character. His was a noble life, worthy of emulation. May his journey through Sansara be short until he attains the Ultimate Bliss of Nibbaana.
Leonard Wickremasinghe
Follow @timesonlinelk
comments powered by

Disqus