Former Secretary General of Parliament visits APIIT Law School
View(s):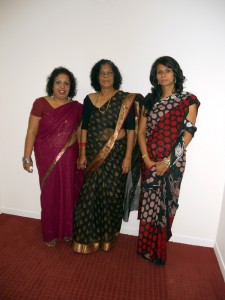 First year students of APIIT Law School had a distinguished visitor on Friday who enthralled them with British Parliament and the changing UK Constitution.
Ms Priyanee Wijesekara, a Retired Secretary General of Parliament opened her interactive lecture by giving a graphic description of a Waterglass Painting by Charles Westcope which depicts King Charles I entering the House of Commons to arrest five members for treason and how the Speaker did not give any information about them.
She enlightened the students on the Doctrine of Separation of Powers, Financial Accountability, Parliamentary Privilege, Bill of Rights and the Freedom of Speech.
The students asked incisive questions from Ms Wijesekara on the lines Sri Lankan Parliament on a comparative context. Also there were questions on whether two chambers would strengthen democracy, on the Standing Orders, Independence of the Judiciary and on the legality of cross-overs.
Two students, Anushka Leelananda and Tamara Attygalle, commented
"We got to know details about the UK Bill of Rights and that this is a key challenge to Parliamentary Sovereignty. We got an overall view how Constitutional concepts are closely linked.
It was interesting to note how certain words are expunged by the Speaker but the public hear them anyway by seeing the proceedings on Television. The discussion about the contrasting UK and Sri Lankan Parliamentary systems helped us to gain a comparative view of both systems."
Pic 1 Caption – L to R – APIIT Law School lecturer Marini de Livera, Former Secretary General of Parliament Ms. Priyanee Wijesekara and APIIT Law School lecturer Kavitha Ganeson.
Follow @timesonlinelk
comments powered by

Disqus