Wycherley Senior School Science Exhibition 2012
View(s):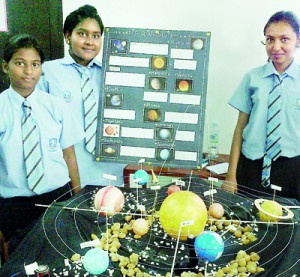 Wycherley International School's Science Society Board of 2012/2013 organised a Science Exhibition on Monday 8th October 2012 at the Senior School. After several weeks of hard work on the part of the organisers and the participants, the Science exhibition turned out to be a tremendous success. The exhibition covered the three main fields in Science, namely Biology, Chemistry and Physics. It presented the Science Students with a great opportunity to showcase their talent and bring out either the "Innovator" or the "Inventor" in every young person.
The whole event was categorised into two segments – O/Level (Grade 9 and 10) and A/L (Grade 11 and 12). The exhibits of the O/Level students included items like "The Scrap Yard", "The Electronic Pest Trap", "The Solar System", "The Electronic Bell", "Plant and Animal Cells", "Hydro Electric Power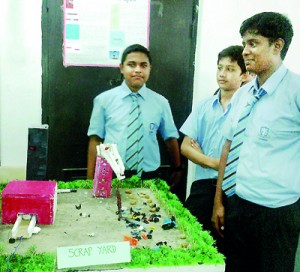 Station" and many more. The A/Level exhibits included "The Mechanical Hand", "Artificial Methods of Vegetable Propagation – Grafting", "Egyptian Eye Shadow", "Bio Diesel" and many more. The A/Level and O/Level students had a combined effort in their presentation of "Extraction of DNA and Dissections of the Heart and Eyes of a Frog and a Cow". There were working models, charts and power point presentations of these exhibits, which were explained to the visitors by the group of students who manned each exhibit.
The presentations were judged on the basis of innovation, presentation and overall quality. In the O/Level category of presentations, the "Hydro Electric Power Station" won the award while the "Burglar Alarm" was selected in second place. The winning exhibit in the A/Level category was the "Mechanical Hand" while "Artificial Methods of Vegetative Propagation – Grafting" was chosen as the runners-up.
It was a tremendous success with the participation of the full complement of the Science Students. It was clear that all had worked as one group to bring out the best in each child. It opened a window for the birth of probably future Scientists from Wycherley!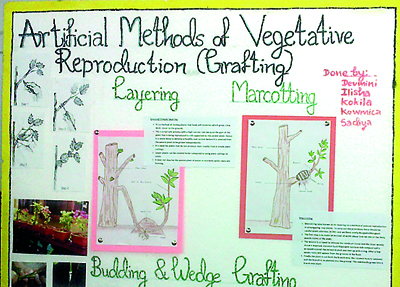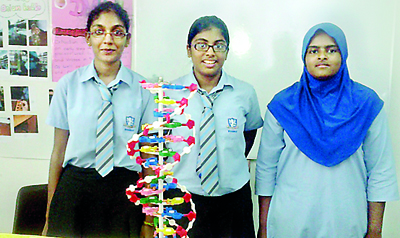 Follow @timesonlinelk
comments powered by

Disqus