The importance of work experience on the 12month MBA at Oxford College of Business
View(s):

For those applying for the 12month MBA programme at Oxford College of Business (OCB), professional experience has never been more heavily scrutinized. The emphasis placed on experience of applicants joining The Best MBA in the country is huge, and has only grown greater.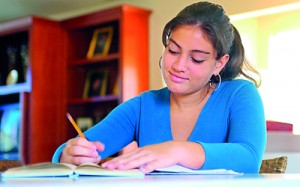 Unlike most educational courses, for MBAs, almost without exception, you will need at least three years work experience in a managerial role, and in some cases, this figure can be even higher. It is a rare MBA course indeed that will accept very recent graduates onto their MBA courses and they usually only do so for the most exceptional and talented students. There are a few reasons for the need for having experience under your belt before starting the MBA: reasons that benefit both the business schools themselves and you as the aspiring MBA student. First of all, without experience, can you be sure that you are cut out for and genuinely interested in a career in business? If so, what field are you best suited to and what are your long-term goals? With the time as well as the financial commitment you will need to be absolutely sure that you are doing the right thing by yourself when undertaking an MBA. Additionally, you will want to know that, when participating in the case studies and peer group sessions that an MBA course consists of, you will be able to play a constructive and creative part in the discussions amongst people who, most likely, have spent quite some time in a managerial position.
The right MBA experience
The Managing Director of Oxford College of Business which currently offers the best MBA programme in Sri Lanka is one of a chorus of voices urging caution against applicants trying for an MBA with no work experience: "Even if you are an exceptional student, and schools are fighting over themselves to offer you a place on an MBA, we advise against this. It's not that you won't benefit from such a course, but you simply won't get the most from it. You won't be in a strong position to know exactly what you want, and to contribute fully to the programme. For your MBA course, experience is key." Oxford College of Business, like a company that looks to employ MBA graduates, are quite serious about the kind of candidates that joins the 12month MBA and only the best get selected. In this respect, OCB spend considerable resources tracking down and recruiting the most appropriately talented individuals. This is the main reason for the higher success rate of MBA graduates from OCB in almost all top companies in Sri Lanka. The quality and the caliber of students that are selected into the 12month MBA at OCB is one reason why there is such a huge demand for the MBA programme at OCB. "When applicants are accepted to follow the 12month MBA from AIB there is a great deal of prestige and an immediate enhancement of a student's reputation in their place of work and among their peers which is a factor unique in the 12month MBA at OCB. While you're academic background is critical – to even be considered for the 12month MBA at OCB – without work experience, your application will be unsuccessful. It is your personal qualities and work experience that will allow you the best chance of being accepted into the MBA programme at Oxford College of Business."
The importance of work experience will be highlighted during lectures for each module, for instance, students will need to bring your experience to the table and pass on your knowledge of your particular industry to your peers. Oxford College of Business Sri Lanka's top business school believe that diversity of work experience, as well as background and nationality, breeds an atmosphere of multi-organizational "peer-learning". You will benefit as much from your peers as from lecturers when studying for the 12month MBA at OCB in affiliation with the Australian Institute of Business, many of whom see themselves as guides or facilitators of discussion.
Only the best get selected!
When it comes to your career, experience matters. Whether you're applying for a job, or graduate education such as an MBA programme, you'll always be assessed on your experience, and how it can be applied to your chosen programme or career.
"Employers are looking for well-rounded MBAs," explains the MBA course director at OCB, "Work experience prior to an MBA provides the student with a platform to build on during their studies. Students benefit from being able to refer to their own experience during classroom discussions and apply management theory to their existing practical knowledge." As the job market becomes more competitive and employers have graduates from a wide variety of schools to choose from, organizations are looking very closely at MBAs work experience."
As OCB's MBA course director points out, applicants enrolling on the 12month MBA program at OCB, need to possess a degree with 3 years of managerial work experience or 5 years of senior managerial work experience. "The reason why we look for applicants with the right amount of work experience on our MBA programme is because an increased level in the amount of work experience possessed by their cohort is certainly a good thing. The opportunity for students to learn from each other's prior experiences is one of the primary reasons why our MBA programme is being considered so valuable to an individual's career. Furthermore with an experienced and knowledgeable class, discussion elevates to the sharing and understanding of business from multiple industries and backgrounds. As a result, in order to ensure high-quality learning for all, we at Oxford College of Business are particularly careful about who get admitted to our 12month MBA programme, which means only the best eventually get in!"
Quality of work experience over Quantity work experience
"From an admissions perspective, when we look at how 'place-able' applicants are, we tend to look at the whole picture: the company where they worked, their tenure at the company, the type of work performed there, their progression along with their leadership and team management," explains the MBA course director at OCB.
He was also clear to point out that both AIB and OCB prefer quality over quantity. Quoting the number of years of experience in an industry might be impressive, but it's what an applicant has done in those years that really matters.
When selecting potential MBA candidates for the 12month MBA offered by the Australian Institute of Business the university makes a genuine a effort to understand their potential new recruits. "A smart employer will look not only at the quality and quantity of a candidate's work experience but also at his or her character," OCB's course director says. "Gone are the days of 'placement', when how a student looks on paper and the requirements of a job were aligned for a successful match. Employers who hire our MBAs are looking for high potentials, and to do that they have to go beyond the resume to see the candidate's real talent. Communication skills, curiosity, strategic thinking, and fit are critical for success in today's organizations, and that can only be demonstrated through direct interaction."
For more information contact the Malindu Ranasinghe – 0714151547 or visit www.ocbsrilanka.com
Follow @timesonlinelk
comments powered by

Disqus