Scholarship opportunities from Anglia Ruskin University
View(s):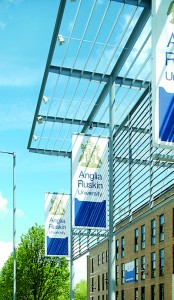 Anglia Ruskin University offers a range of scholarships for students from Sri Lanka, including the International Merit Scholarship scheme, for which all applicants are automatically considered. The International Merit Scholarship scheme provides awards of up to £1000 to well-qualified students applying for any full-time Bachelors or up to £2000 for any Masters course.
The majority of the courses on offer at Anglia Ruskin University, are designed with global reach in mind, and focused towards real skills and knowledge that can be taken straight into the workplace, helping our students to achieve their career aspirations. We provide our graduates with future life and employability skills. We help over 90% of our final year students into employment or further study every year.
Our University has two modern campuses in two exciting cities – Cambridge and Chelmsford – each less than one hour away from London by train. The campuses are right in the centre of both cities, with state-of-the-art learning and recreational facilities available for all students.
We believe that a degree, both undergraduate and postgraduate, should not only enhance subject knowledge, but equip students with skills that will be used throughout their careers. All of our courses are available with a September start date, and in addition a large number of courses at Anglia Ruskin now offer a start point in January each year, giving international students more flexibility in starting their studies.
Advantages of studying at Anglia Ruskin University:
We've over 30,000 students, and are one of the largest universities in the East of England.
Modern University with a history. Founded in 1858 we were initially know as Cambridge School of Arts
We have state-of-the-art study facilities.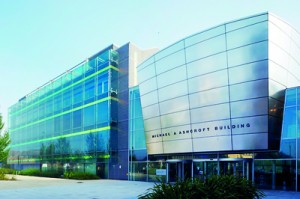 We care about our students. Our Student Services provide a range of academic guidance and professional services, including careers and personal and counselling support services.
We take pride in making international students feel like at home. We were ranked top 3 in the UK for our Welcome, Arrival and Orientation Programme for new international students in the autumn 2010 International Student Barometer.
Our support doesn't end at graduation. We're in touch with over 60,000 alumni in more than 130 countries. Our former students include: Pink Floyd members Syd Barrett and David Gilmour CBE, Ronald Searle CBE (creator of St Trinian's), Peter Fluck and Roger Law (creators of Spitting Image), David Driver (Head of Design at The Times) and Lord Ashcroft KCMG, one of the outstanding businessmen of his generation.
We conduct world-leading research
For more information please visit our overseas recruitment partners
Follow @timesonlinelk
comments powered by

Disqus