APIIT launches the BA (Hons) Degree in International Business Management
View(s):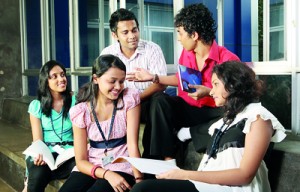 APIIT is proud to introduce our newest BA (Hons) degree in International Business Management offered as an internal degree from the Staffordshire University, UK. We realized that there was a high demand for International Business Management graduates locally as more of our businesses and organizations interact and expand their presence globally. An International Business management degree holder will use his expertise to spearhead and lead a multinational organization. APIIT has a long standing affiliation with the Staffordshire University awarding British Internal degrees locally.
Key features
The suite of the international business management degrees provides students with the opportunity to develop skills and knowledge that will be of essence to make a local brand global and help expand an organizations presence in the world.
Entrepreneurship, enterprise and Innovation are key areas that a student will be groomed helping them make calculated decisions in the future. Students will learn of the best companies in the world that have made their mark and also learn of the public figures that have contributed for change in trade and commerce.
There will be class room learning delivered at our state of the art lecture theatres, tutorials sessions meant to be one on one session with the lecturer, assignments that lead to research and referencing at library and IT labs.
What is it about?
It is recognized that business is becoming increasingly international and this trend towards a 'global village' is certain to continue. The trend is generating a demand for people who have knowledge of international business and an ability to communicate and succeed in a global market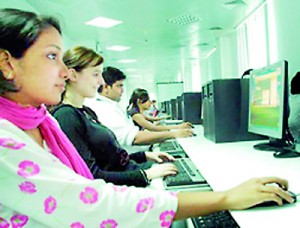 environment.
What you do
The International Business Management course provides you with a thorough business education and a clear international focus on all areas of business.
In the first year, you study the same modules as other business students. However, during the next two years, you study subjects with a specific international dimension such as International Marketing or International Human Resource Management, which complement specialist modules such as Globalization and International Institutions, alongside some of the general business modules. The course allows you to study functional areas of business in international contexts.
Where is your career?
Graduates will be at an added advantage when applying for globally renowned brands and multinational companies. They are groomed and well equipped for management positions in areas such as export, global marketing and international logistics but the skills you will develop mean that a career with overseas companies, or any company with an international perspective, would be within your grasp.
For more information visit APIIT city campus at No. 388 APIIT City Campus,388,Union Place, Colombo 2 or call 0117675105-8. Register now for the next intake.
Follow @timesonlinelk
comments powered by

Disqus