Lefties smashed in the hills
View(s):

Nuwara Eliya Golf Club was buzzing over the long week-end with an influx of Golfers from Colombo and Victoria bombarding the Course with their families. It was an enjoyable and memorable week-end for the Golfers when the 'Left Handers' VS 'Right Handers' Challenge for the Dr. C. Thurairaja Trophy was played for the 2nd year on the 31st of August up in the hills!

There were 24 players on each side the format was the popular 4 Ball Match Play – 2 Lefties taking on traditional Right Handers! The rare breed of Left Handers are part of the proud tradition of been affiliated to the World Wide renowned Left Handers Club. Bob Charles, Phil Mickellson, Babba Watson, Sir Garfield Sobers have made their mark as outstanding 'Lefties' while Dr. C. Thurairaja
who is in his 5th Decade as an outstanding Left Hander in Sri Lanka leads the Sri Lankan list.. Most fittingly the Challenge officially inaugurated in 2011 is played for the Dr Thurai Challenge Trophy.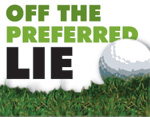 The Left Handers Club in Sri Lanka is in great hands with Maj. Gen. Srinath Rajapakse as President, Nihal Keppitipola as VP and some incredible personalities such as Dr Thurai himself, Dr Sherriffdeen, Michael Dias whose Harris Brushes helped make the Tournament that much more worth while, Sumal Perera, Dinesh De Silva the Team Captain, Dr Manjula Karunarathne, Dinesh Fernando, Murad Ismail the creative versatile single figure Golfer and young Prashan Peiris to name a few. Sadly the Lefties were literally 'smashed' by the Right Handers 8 matches to 3 with the result of one match uncertain! There was great camaraderie and a Challenge worth waiting for each year.
The tussle was followed by two rounds of Medal and Stableford format Events for the Annual Gold Medal, Silver, Bronze, A,B,C, divisions and Millennium Trophy Tournaments.Sujeewa Lankathilaka from Victoria Golf Club won the Annual Gold Medal and the Millennium Trophy while Nimal Perera from RCGC won the Bronze Medal and the Millennium Trophy Nett Stableford. Young leftie Prashan Peiris won the Silver Medal with a nett 74.
RESULTS
 Right Handers- Team Captain Priyanga Hapugalle  beat Left Handers -
Team Captain Dinesh De Silva -  8 Matches to 3 Matches
Annual Gold Medal -Winner Sujeewa Lankathilaka
Silver Medal – Winner Prashan Peiris
Bronze Medal – Winner Nimal Perera
 A Division – Winner Sidath Kumara 78 nett Runner up Zaffar Sikkander 79 nett
B Division – Winner Lalin Samarawickrema nett 75 on a better back nine
Runner Up Primal Wijenayake nett 75
C Division – Winner Y.Udalagama nett 75 (better back nine)  Runner up
Chandima Desinghe nett 75
Millenium Trophy
Winner Gross – Sujeewa Lankathilaka 33 points
Runner up Gross Rohan De Silva 23 points
Winner Nett – Nimal Perera 36 points
Runner up Dr Janaka Gallangoda 35 points
Follow @timesonlinelk
comments powered by

Disqus