There are soft furnishings, cushions, antiques mainly for the home, jewellery, a multitude of accessories, clothes, organic tea, a great line of sunglasses, coffee and homemade cakes and salads.
You'll find this eclectic collection at Satin Wilder, a newly opened boutique store at Galle Face Court 2. Its relaxed ambience makes for a interesting experience for at Satin Wilder you could shop for anything and everything – from a knick knack to decorate your home to an evening dress for that party you have to attend.
| | |
| --- | --- |
| | |
| Tara | Lasangi |
Satin Wilder is the brainchild of Tara Gelpey, her husband and Lasangi Bodaragama. "We came to Sri Lanka two years ago and we are enjoying it," says Tara. When Tara met Lasangi, they became friends and Lasangi, a publisher by profession who was inspired by Tara and her unique designs decided to launch this new venture.
"We have items I handpicked from England and other countries," Tara said, adding that since she hadn't done retail before she buys whatever she absolutely loves and then sees what works. "Weirdly enough everything's done well," she smiles.
"If you look around you'll find things you don't find anywhere else. Tara has a lovely eye for things," says Lasangi adding with a laugh that she wished she could fit into some of the clothes they have.
Tara also has her own brand of accessories by the name of B Lush.
The shop is decorated in an individual style which Tara says is, "like comfortable with the kick. A little bit of outside and inside in it," is how she likes to describe it. "I think people like coming here because it's a more relaxed place. It's a great place to hang around.
This is a quite a nice option because you don't find a place like this in Colombo. You could come and relax, have a coffee, meet your friends, have lunch and take your own time here," says Tara.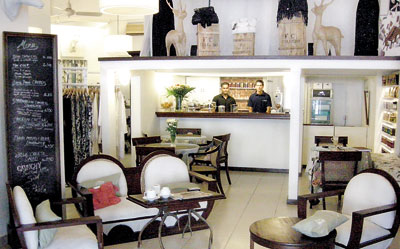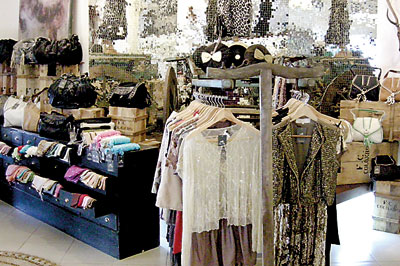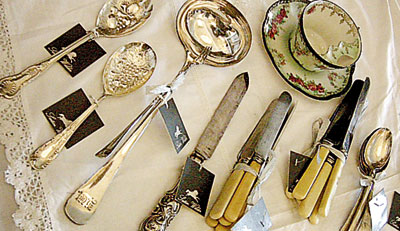 Satin Wilder: One-stop boutique, for clothes, accessories and much more. Pix by Athula Devapriya
They also have designed a changing room which is huge. "Less claustrophobic and almost like a bedroom" - so that shoppers can enjoy the whole 'fit-on' process, Tara says.
Satin Wilder had its soft launch in December and is now gearing for their official launch this week. "We just literally opened the doors," Tara said. So far they've been well pleased with the response. "Since it's a small city word travels fast," says Tara.
Check Tara's designs at www.blushb-lush.com