Trendz Advanced Hair Care Solutions, the pioneers in introducing the most advanced hair replacement techniques to Sri Lanka, introduces the latest and the most sought after method of hair replacement currently available - Natural Hair Transplant.
Trendz will be launching the "Natural Hair Transplant Division" in Sri Lanka for the first time, in partnership with Prosper Medi Care Services (Pvt.) Ltd in United Kingdom. Natural Hair Transplant is the only natural method to re-grow hair on a bald scalp. It is suitable for both male and female alike and does not have any age restrictions. It refers to the redistribution of hair from permanent areas of the scalp such as behind the ears and back of the head to cover the bald areas.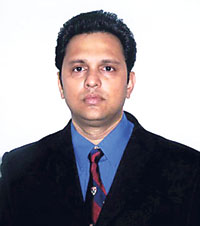 Husain Patni - Proprietor Trendz
The method which is applied to carry out this hair replacement solution is known as 'microscopic follicular hair transplant'. Through this system, the natural hair obtained from the client's permanent hair areas will be transplanted to the bald spots through micro surgery process. This surgical process is classified under minor surgery.
Therefore, Proprietor of Trendz, Husain Patni remarked that the clients need not have any uncertainties or fears about the process since it is very simple in the perspective of the patient. "The treatment is so simple that the clients can catch -up with their favourite movie while the treatment is on," Patni asserted. He describes the process similar to 'visiting a dentist' and added that prior to the treatment, the clients are educated on the procedure and after care of the natural hair transplant system.
Trendz recommends this method to everyone that is suffering from severe hair loss irrelevant of their age or gender. Natural Hair Transplant system has been scientifically proven as the only method which enables natural hair growth on the bald scalp. It can be performed and obtained successful results for any of the conditions such as Androgenic alopecia, autoimmune disease, post facial and scalp burns, post surgical scars. Further speaking Patni further emphasized the fact that as long as there was some degree of hair growth on the scalp, they would assure the success of the technique.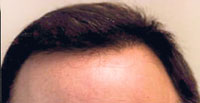 Since the Natural Hair Transplant system utilizes a person's natural hair, the results bear a 100% natural look. The client is able to enjoy and engage in all their daily activities and the hair can be cut and styled to their preferences.
Patni remarked that Trendz will be conducting mega sessions for 'natural hair transplant' system through which 2000 to 3000 plus grafts of hair can be produced per session where the client would be provided the convenience of regaining their lost hair.
Prosper Medi Care Services (Pvt.) Ltd., established in 2005 in London, specializes in hair transplant procedures and is a leading provider of hair restoration services to European and other international clienteles.
Trendz, in partnership with Prosper Medi Care Services is equipped with a team of highly qualified professionals for its natural hair transplant division. For Trendz Sri Lanka studio, they have partnered with Dr. Haren (MBChB, FRCS) from UK. Dr. Haren is one of the most outstanding hair transplant surgeons in Europe. Upon graduating from the University of Bristol Medical School he had completed his surgical training specializing in facial plastic surgery and Otolaryngology from the prestigious Edinburgh Surgical training scheme.
In 2005 he had moved to Brussels, Belgium where he had dedicated himself to mastering follicular unit hair transplant surgery under leading hair transplant surgeons in Europe. Also, as part of constantly updating his knowledge on the latest techniques and trends of hair transplant methods, he regularly attends meetings of the European Society of Hair Restoration Surgery (ESHRS) and International Society of Hair Restoration Surgery (ISHRS). Patni asserted that Dr. Haren will be consulting the patients in person in Sri Lanka and will be personally overlooking the entire process of natural hair transplant on every individual patient.
With the addition of natural hair transplant division at Trendz they have plans of moving to a purpose built new location at No: 125, Jawatte Road, Colombo 5 by March. Patni also added that they were having plans of setting up operations in Mumbai, Bangalore, Chennai and London due to the extensive demand for the services.
Introducing one of Hollywood's best kept secrets to Sri Lanka, Trendz was established in early July last year. They excel in advanced hair care techniques both surgical and non-surgical which provide solutions to ailments such as hair loss, hair thinning and lack of hair growth. Trendz's proprietor Hussain Patni says that their main goal in establishing the institution was to provide the local customers with the luxury of obtaining these globally popular methods, which have been proven effective right here in Sri Lanka. Their solutions mainly focus on four main methods such as Ultra-Custom Hair Systems, Trendz Volumizer, Advanced Laser Therapy and Advanced Hair Infusion for Women.
Trendz is located at No: 4A, Cambridge Place, Colombo 7. They can be contacted on +94117397351 / +94773905003 or email them any of your queries to info.trendz@dialognet.lk