Students who just completed their O/Level examinations are waiting in anticipation for their results.
Parents are at crossroads considering the available education opportunities to ensure their child receives the best preparation for university at this important juncture of their lives.
The most pressing question would be, should they proceed with the local A/Level which is considered a natural option or should they opt for alternative programmes? Moreover parents are anxious about the quality of universities their child can gain entry into. A Monash University Foundation Year (MUFY) programme delivered in Sri Lanka provides the solution for their concerns.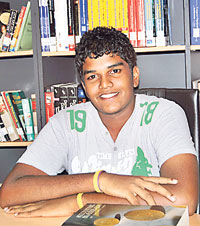 The MUFY programme allow students the opportunity to progress to Monash University, one of the top 50 universities in the world(Source: Times Higher Education, 2009) upon successful completion.
A further benefit that students receive by starting the MUFY programme is that they graduate two and a half years ahead of peers who opt for local A/Level studies. Monash University is a member of Australia's prestigious Group of Eight universities offering more than 800 programmes from 10 faculties.
With the high level of recognition enjoyed by Monash graduates anywhere in the world, there is no doubt that the choice students make today will ensure they are taking their first step to a successful career.
Established in 1998, the MUFY programme is designed and endorsed by Monash University. The teaching methods and continuous internal assessments offered to students are focused towards university preparation. The MUFY programme's flexible format enables students to tailor their study for the degree of their choice.
What makes it different from local A/Levels is that the A/Levels are based on a syllabus spread over two years with one final examination. The MUFY syllabus is divided into two semesters with examinations at the end of each semester. Internal assessments also significantly contribute towards final grades.
Thus a student's overall grade is determined by the cumulative average of their performance (including internal assessments and examinations) in both semesters.
Focus is also placed on the teaching of academic style English thus developing students to standards expected in international universities. The interactive course structure which emphasizes both internal and exam-based assessment emulates the university-style of learning so that the student not just progresses to a desired degree but is also equipped with the necessary skills to cope with university education.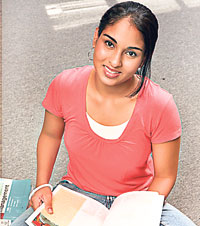 Upon successful completion, students can apply for a wide range of undergraduate degrees at Monash campuses in Australia, Malaysia or South Africa including Arts, Information Technology, Medicine and Law. Students who wish to study Business and Engineering could progress into Part 2 of a Monash College diploma (equivalent to the first year Monash University degree) also conducted at ANC in Sri Lanka.
If students decide to proceed with their local A/Level studies in 2010 they would face their final examinations in August of 2012. They may know their eligibility for entry into their desired degrees at local university only by mid 2013 .Course starting dates may vary depending on the degree and the university.
Sometimes students may even commence their university studies as late as 2014. However, for students who opt for MUFY in 2010, upon successful completion of the programme and meeting entry requirements, could commence the first year of university by 2011.
This time-saving means students graduate, enter the workforce and progress into higher positions in their careers before their counterparts have passed through the local A/Level and university system.
Pasindu Sunilchandra completed his O/Level in 2008 at Prince of Wales College where he obtained 9As.
He decided to complete the MUFY programme at ANC in Sri Lanka because he wanted to gain entry into a recognized degree and knew this would be his best opportunity. Sharing his experiences he says "I have no regrets with my parents' decision as MUFY helped me to start my path to university two and a half years earlier!
I will be starting my Bachelor of Business (Management) in Australia shortly. The lecturers are very helpful and the facilities are great. The teaching methods are different and I really enjoyed learning through activities like debates and field trips."
Having studied at St. Bridget's Convent, Shrinika Dharmaratne joined the Monash University Foundation Year after her O/Levels where she obtained 7As and 1C. She has now completed her Monash College Diploma of Business in Sri Lanka and has just transferred for the 2nd year of the Bachelor of Business (Accounting) Degree in Monash University, Melbourne.
"I am glad my parents made the right choice for me as now I am only 18 years and in the 2nd year of university while my friends are still studying for their local A/Levels. I found that the two years I spent studying Monash programmes in Sri Lanka gave me a really good preparation for University. I learned how to prioritize my time and approach the assessments and examinations, thanks to the guidance the lecturers gave me. These are skills that are of immense help to me at university."
CRICOS codes: Monash University 0008C and Monash College Pty Ltd 01857J
Make an appointment to meet the experienced counsellors and discuss your career options after O/Ls today: 077744 99 66 or 0777 66 22 44 or 0777 44 99 44