BCS Chartered Institute of information Technology (CIIT) - Higher Education Qualifications (HEQ) formally known as the British Computer Society Professional Examinations is currently offered in three levels namely Certificate in IT, Diploma in IT and PGD in IT. The HEQ examinations are offered twice a year and students can complete the full examination in just two years of study.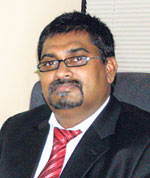 The above brief introduction was given for you as parents or guardians to obtain a basic idea of the global IT examination. BCS CIIT HEQ examinations are ideally suited for students just after their A/L examination and who are not eligible for university entrance. Interestingly university undergraduates also follow this examination to add value to their profile.
As parents or guardians your main interest would be to ensure an excellent future for your child, therefore you will want to provide them the very best education and training at any cost. The BCS CIIT HEQ examinations help you to achieve this easily.
CIIT - HEQ exams give your child the same or even a higher recognition than any other programme or degree in IT due to its recognition locally and overseas. The most important advantage of this examination is the total fee the institution charges from each candidate, which is even less than Sri Lanka Rupees 249,000, which could also be paid in instalments.
Why entrust your child's education to MATRIX?
As an IT training institution MATRIX has trained over 6000 students for the past four years.
The institution has produced close to 1000 IT graduates to the ICT industry, who are currently employed locally or overseas and drawing excellent salaries.
We have produced over 48 world prize winners in IT for this period of 4 years and probably the only institute to achieve such level of quality in the education sector in Sri Lanka
The academic faculty at MATRIX, which is headed by Mr. Viraj Pinto Jayawardena and a faculty of 20+ members, has a combined experience of over 50 years.
MATRIX is centrally located in the heart of Colombo, i.e. Colombo 04 which also has ample parking space.
The institution currently has over 12 fully air conditioned classrooms and an auditorium which can accommodate over 150 students simultaneously.
The institution further has two computer labs with full internet access.
Well stocked library with over 500 texts and a separate study section for the students is also available
How to start the BCS CIIT HEQ examination at MATRIX?
Call today on 0714317924 to the BCS Coordinator and fix an appointment with the CEO as soon as possible.
If your son/daughter succeeds in the interview you can immediately register with the institution by filling the application form and making the first instalment payment of LKR 49,900.
The balance payment can be made in 16 equal instalments of LKR 12,500 each.
We will provide your child the very best education for IT and further at the end of the programme award 6 other certifications in C#.net, JAVA, Web Designing, Web Development, Programming in C, Networking and Hardware Engineering.
MATRIX offers the BCS programme on a part-time basis where the classes are held only once a week, on Saturdays or Sundays. The full-time format is totally different from this since in the full time batches classes are held from 9.00 to 4.30 from Monday to Friday.
The part-time form of education is ideal for students who are currently employed and therefore cannot attend weekday classes. If you require further information about the BCS CIIT examinations you may contact the BCS Coordinator on 0714317924.
Bachelor of Information Technology (BIT)
MATRIX, is also very well known among students for the BIT Degree offered by the University of Colombo school of computing and currently trains over 800 students for the programme. Students who wish to obtain an academic qualification from one of the world's recognized universities namely the University of Colombo can do so by starting the first year of the programme with us by only paying LKR 10,000 as the first instalment and the balance in six equal instalments of LKR 6000 each. Due to the popular demand for Semester 2, 4 and especially Semester 6, we wish to invite students to register early to avoid disappointment. you may contact the BIT Coordinator on 0714317930 for further details.
Australian Computer Society (ACS)
Australian Computer Society (ACS) Diploma in IT helps any candidate to achieve several credit points when migrating to Australia. MATRIX conducts classes for the ACS Diploma in IT and will be arranging a full time batch for the Programme. The full time programme will begin this month, while the first exams will be in June.
The total fee for the Program is LKR. 99,900. The first instalment is LKR 39,900 and the balance can be paid in six equal instalments of LKR 10,000 each. The ACS Diploma in IT will be the first year of an IT degree and will provide students a direct entry to the second year of an Australian Degree locally or overseas. You may contact the ACS Coordinator on 0714317925 for further details.
For any general information about the products and services of MATRIX, you could call on the general number 2553331 or visit their web site, www.matrix-edu.com.