Private medical college opposed again
Amidst a demonstration outside its premises on November 8, the University Grants Commission (UGC) accepted a petition containing 6000 signatures of medical students opposing the formation of a private medical college.
UGC Chairman Prof. Gamini Samaranayake said he handed over the petition to Education Minister Susil Premajayantha on the same day.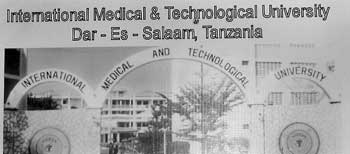 The nameboard on the building at Piliyandala
"The minister is discussing this matter with the Health Minister to take the necessary steps, legally and politically", he said.
Prof. Samaranayake said the private medical college which is to be set up in Piliyandala, has no connection with the UGC and has not asked for UGC permission to conduct a national level degree course in Sri Lanka.
Advertisements published in newspapers last month calling for applications for teaching positions at a private medical college to be established in Sri Lanka had spurred the students to take action. The Advertisements stated that the Vignan Educational Foundation International Medical and Technological University was the establishment behind the campaign. The Vignan Foundation which is based in Tanzania was to make arrangements to enable Sri Lankan medical students to complete the final three years of their five year degree in Tanzania.
Colombo Medical Faculty Students' Union president Ruwan Wickramasinghe said his union would wait a few weeks to see what action the Government would take before continuing with the protest.
"The coordinators of the project say the university is recognized by the Sri Lanka Medical Council (SLMC). But the SLMC has stated that if a university conducts part of its course in Sri Lanka and a part abroad, it has to register again specifically. This university hasn't done that," Mr. Wickramasinghe said.
Kelaniya Medical Faculty Union vice-president Saminda Kumara said his union would continue to protest against the establishment of the college.
"Some think we are jealous of the rich people who will be mainly benefited by it. But there is nothing like that. We want knowledge to be the yardstick to choose students for a medical faculty, not money", he said.
Colombo Medical Faculty Union secretary Asanka Srimal said that as the Government has repeatedly stated it cannot give jobs for medical students after 2008, allowing a private medical college to be established was questionable.
"This issue has surfaced every year since 2001 and we managed to suppress it each time. Some students even lost their lives in the process in the last few years. We won't let such a college be established this year either," he said.
Some students opposed the idea for practical reasons.
"The clinical exposure a medical student receives here is more comprehensive and useful", said M.G.F. Nisrina, a final year student at the Colombo Medical Faculty.
"To be a doctor in this country you need to be familiar with the local conditions. Diseases which medical students study in Russia or Bangladesh are different to those found here due to geographical conditions," she said.
Sankha Guruge, a fourth year student of the Colombo Medical Faculty said he likes the idea of the setting up of a foreign university in Sri Lanka. "But my question is that why can't a branch of a well known medical university be established rather than this Tanzanian university. I don't think the students will get necessary clinical exposure through this university", he said.
Most students asked why the college is to be established through the BOI and not through the Education Ministry. Indications are that however much medical student unions protest against the move, the administration at the Sri Lankan branch of the Vingan International Medical and Technological University is set to start its course with a batch of fifty students before January 2007.
College to be set up lawfully, says MD
Managing Director of the International Medical and Technological University (IMTU) Sri Lankan branch, Oshan Herath said the intention to set up the medical college was to provide Sri Lankan students who do not get a chance to enter Sri Lankan medical faculties, with an internationally recognized medical degree.
He said the college is to be set up in keeping with the laws of this country and there would be no opportunity for any individual to challenge it in a court of law.
"We have devised the courses according to guidelines of the World Federation of Medical Education", he said and invited medical students to visit the newly built premises and then decide whether they have a case to protest against it.
"Prof. Carlo Fonseka has accepted his post as the honorary Academic Director of the College. He opposed the private medical college in Ragama in 1982 but has accepted a post in this one because, as he said, he found no reason to go against the move this time", Mr. Herath said.