---
| | |
| --- | --- |
| | News |
---
Mind Your Business
Next hike is here
When yet another price hike was announced on diesel and other fuels days after the New Year, few were surprised.

But if you think the worst is over, brace yourself. Another fuel price increase is very much on the cards and the only question is when.

And as if that was not enough, the next hike may affect petrol too- after all its price has now remained remarkable static for some time now!
Really broke
Bank interest rates are still at a high, while the stock market is scraping the barrel in search of new investors-and this is a matter of crisis proportions now. So much so that yet another stock broking company is contemplating closing shop.

No final decision has been made but the decision may be made easier by the fact that the company is a subsidiary of a larger group- so employees could always be "diversified!"
Ad. googlies
After a cricket series some time ago, a heavy television advertiser found sales dwindling.

A little bit of market research revealed the answer: the television station's habit of interrupting the cricket to telecast ads had actually had a negative impact on the product.

So, this time some ad agencies have been specifically told to keep it short- but then the golden station is adamant on cramming as many ads as possible during breaks between overs, so all that effort might be in vain.

Therefore some advertisers say they if they have to advertise with the station's cricket commentaries in the future, they will ask for assurances that the coverage will not be interrupted.

---
Oil shock: CPC considers forward buying scheme
By Feizal Samath
The Ceylon Petroleum Corporation (CPC), facing rising costs and public criticism over fuel hikes, is considering buying diesel and other oil products in the futures market to help cut costs to the consumer, its chairman said.

"We are looking at a new procurement scheme. Forward purchasing in the market is the best option towards cutting costs. We can buy when prices are low," said Anil Obeyesekera, CPC chief in an interview with The Sunday Times Business.

The CPC raised diesel and kerosene last week by three rupees and one rupee respectively, citing rising costs and a huge debt as the reason for the revision. Public criticism has been mounting in recent months over price hikes by the CPC in diesel and kerosene. In terms of the latest rise, the retail price of diesel has now risen by 108.3% since early 2000 while the price of kerosene have been hiked by 86.5%.

Obeyesekera defended the price hike saying the corporation had no option other than to raise costs. "We can't raise petrol prices and raise the cross subsidy (with diesel) because we would be killing our own market," he said.

The DFCC Bank has been assigned the task of looking at CPC's current procurement system.The new proposal which includes futures market purchases, if implemented would be a major deviation from the CPC's buying practices that haven't changed since its inception in 1961.

Industry sources said that forward buying would help to bring down fuel prices. "Most major companies in the world in the commodities trade including food and petroleum products are involved in futures buying," one source noted.

Obeyesekera said there was pressure on oil producers to curb prices to the US $25 per barrel level which could then help Sri Lanka to maintain current price levels. Overseas crude is now selling at US $23-24 per barrel compared to a high of US $ 31 per barrel late last year.

Please see page 4 for more on the interview with the CPC chairman

---
We are made scapegoats – JVP

Sri Lanka's business community has suddenly come across a new variable to consider when making their decisions - JVP trade unions

Within a period of approximately two years, the JVP's Inter Company Trade Union has been able to penetrate the majority of large and mid-scale businesses in the country. Traditional labour power bases enjoyed by the Ceylon Mercantile Union and other left wing political parties were wowed almost instantly by the young and charismatic leadership offered by the JVP.

The government, private sector economists and analysts were soon pointing at the JVP as a major impediment for growth in Sri Lanka. However JVP's parliamentary group leader and their main spokesman Wimal Weerawansa last week denied all these claims and stressed that they always place the national interest first. "We have become the scapegoat for all the economic miseries of the country. Investment is not coming not because of us, but because of the weak policies of the government," said Weerawansa.

"Even before we started our trade union activities, Sri Lanka was not attracting foreign investment. Considering the massive kickbacks some politicians demand from the businessman, I am surprised if anyone invests in Sri Lanka," he added.

Weerawansa said some businesses are still stuck in an archaic mindset when dealing with labour issues. "Salary increases for the board of directors and the management are given without any problems. But when the workers want a raise, it becomes a national calamity."

He said the management of Ceylon Biscuits rushed to the media two weeks ago complaining of JVP high-handedness and strong arm tactics when such a situation had not arisen. He said the management and the union were in discussions and many of the problems and issues were being resolved.

Ceylon Biscuits, Unilever and Bata's are among a string of companies that have been plagued by industrial unrest in recent months.
---
Privatise State banks?
No way, says BoC expatriate officer
By Chanakya Dissanayake
A top expatriate officer at the state-owned Bank of Ceylon (BoC) last week squashed rumours that the two state banks, which includes the People's Bank, would finally be up for privatisation

The BoC's newly appointed Chief Financial Officer Anthony Barned told The Sunday Times Business that speculation about the privatisation of the two banks, is a red herring. People's Bank chairman Mano Tittawela has also repeatedly denied, at recent press conferences, that the bank would be privatised.

Last week, the Ceylon Bank Employees Union expressed concern that the government was going ahead with privatisation plans at the two state banks.

In his first interview given to the local press, Barned admitted that the government is under pressure from foreign funding agencies to privatise BoC and the People's Bank. However, the government is likely to stick to its guns, especially since the restructuring programme of the two state banks offers promising results, he said.

"Frankly, it will not make much of a difference. The present management team, which is supported by international expertise is fully confident of putting the BoC on a commercial footing," Barned added.

Barned said that his immediate strategy is to develop the internal IT systems of the BoC and to improve customer service, in line with private commercial banks to be more competitive. " Both go hand in hand. In order to improve customer service, you need to upgrade your IT systems," Barned said.

BoC will be setting a list of measurable targets to improve and monitor their levels of customer service. This will include loan application turnover time and customer-waiting time in branches, etc.

BoC's newly developed marketing strategy has segmented the Sri Lankan market into retail and micro businesses, medium size businesses and the corporate clients. " Some branches will cater only to a particular clientele and will focus on capturing market share from our competitors. BoC needs to be more aggressive on all fronts," Barned added.

However critics of the state banks are not without ammunition. Market analyst say that inspite of BoC's much publicised objective of becoming a truly commercial entity, it continues to lend in billions to large state enterprises at concessionary rates to shield them from market forces.

The government's post free-float regulation that required state enterprises to borrow only from the state banks saw BoC fund large petroleum bills of the CPC and continuous lending to loss- making CEB.

Analysts said that Barned's biggest challenge would be not only to improve BoC's competitiveness in the market but also to prevent the government resorting to easy funds of the bank whenever it's coffers run dry.

"His success will eventually decide whether the largest bank in Sri Lanka could be competitive under state ownership," one analyst noted.

---
Metalix pleas for a chance
By Hiran Senewiratne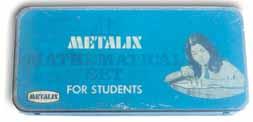 Metalix Engineering Ltd, one of Sri Lanka's pioneering industries plagued by debts and now on the verge of falling under the National Development Bank (NDB) hammer, is appealing to the authorities to give its restructure plan a chance.

The NDB last week published a parate execution notice on Metalix's factory and land located in Homagama, to recover the outstanding project loans owing to them.

Company officials said the move by the NDB would result in the business closing down and approximately 100 employees losing their jobs. Metalix, a 34-year old electronic appliance manufacturer in Sri Lanka launched in 1967 recorded an annual turnover of Rs 120 million at its peak in 1995. Trouble started brewing with a management change in 1995, which introduced changes to its business plan that included shutting down certain production lines and depending more on imported appliances.

The company also undertook a major relocation exercise that involved developing a new factory in Homagama. This project was initially budgeted to cost Rs 25 million and was financed by a Rs 20 million term loan from the NDB. The project incurred a massive cost overrun and the NDB provided two additional loans of Rs 5 million each, subsequently.

However, officials said, Metalix was still short of funds to complete the plant and issued shares to the general public to raise the funds in 1995. This issue raised approximately Rs 30 million and was infused into the company to complete the new factory.

Subsequently, the company underwent a major financial crisis with cheap imported products failing to compete with other products in the market and resulted in some of the top management leaving the company.

A string of litigation erupted between them and the company. By 1998 Metalix began defaulting on loan payments to all banks and as a result all working capital funding was withdrawn and the company was facing eventual foreclosure.

A restructuring exercise saw some of the non-performing assets of the company sold off to partly settle some of the dues owed to certain banks. Hatton National Bank also assisted by rescheduling some of the loans owing to them and financing working capital on a case by case basis.

Numerous attempts to settle the loans outstanding to the NDB, by selling off a part of the new complex in Homagama, failed and NDB announced a parate execution for the first time in 1999.

The matter was referred to the Industrial Facilitation Forum of the Ministry of Industrial Development and both parties tried to find a new investor to infuse funds to Metalix.

Currently, Metalix is yet to find a new investor and the company is negotiating with some bluechips to invest in its profitable power distribution panel-manufacturing subsidiary.

According to Metalix, it owes Rs 33 million and Rs 75 million respectively to NDB and HNB. According to the management, it is planning to sell a property at Kotte at Eppitamulla road to partially settle the dues to HNB and wants NDB to auction a part of the new factory and land at Homagama and reschedule the balance dues.

However, NDB is adamant in recovering its due from foreclosing on the entire Homagama plant. "I do not wish to divulge the details of an account of a customer due to accepted norms and legalities in banking," said Ranjith Fernando, CEO NDB.

"But, the client knows the concessions we gave to them. NDB is dealing with public money, we have to recover the monies due to us," Fernando added.

Fernando also said that NDB had given plenty of time to the client to settle the dues. "NDB has announced parate executions on less than 1% of its total loans. Failures are bound to happen in an open market and it should be accepted. If the banks do not recover their dues the whole system will be in jeopardy," he added.

---
Inflation seen rising due to latest fuel hike
Inflation is expected to continue to increase in 2001 as the series of price hikes in fuel and utilities and faster currency depreciation take their toll indirectly on food prices, Asia Securities Ltd said in a report.

"With inflation in first quarter 2001 averaging 15.3%, we are targeting the annual average rate of inflation as measured by the CCPI to rise to 11.5%, up from 6.2% in 2000. However, we expect inflation to average a more subdued 8.4% in 2002," the report noted basing its latest estimates on the fuel price hike last week.

Asia said the latest fuel price hike came in the wake of four price revisions made in the previous year. In terms of the latest rise, the retail price of diesel has now been increased by 108.3% since early 2000, while the price of kerosene has been hiked by 86.5%. Further, the prices of industrial kerosene and furnace oil have also been increased.

While the cost of diesel does not carry a direct weighting in the benchmark Colombo Consumers Price Index (CCPI), kerosene accounts for 4%. The report said that consequently, the direct impact of the fuel price hike on the CCPI is expected to be only moderate.

"On the other hand, as diesel is extensively used for commercial transportation, the indirect impact of its price increase is likely to be reflected through higher food prices, which carry a weighting of 62% in the CCPI," Asia said.

---
Tea catalogues close for historic sale
Tea catalogues have closed for a historic Sri Lankan tea sale on May 2 where the time duration between cataloguing teas for auctions and sale has been cut to two weeks from the usual three weeks. Last month the Colombo Tea Traders Association officially endorsed this ground-breaking proposal by the Colombo Brokers Associ-ation to reduce the lead-time between cataloguing and auctioning of tea at the Colombo Auctions.

The benefits to the producer is enormous in terms of converting their produce to cash quickly thereby, improving cash flows, and quicker sales will reduce the period of borrowing on stocks and help reduce cost of funds.

Commodities broker Asia Siyaka described the event as the first time a major producing country and exporter is attempting to convert its tea to cash within two weeks.

It said under the three-month experiment, Sri Lanka would further create history as having the shortest waiting time for the sale of tea after the cataloguing process. Even earlier Sri Lanka's waiting time of three weeks was the shortest compared to five weeks or more by most tea producing countries.

---
'Delays will worsen sentiment'
Delays by the government in reaching an agreement with the IMF on a loan facility to tide over fiscal and balance of payments difficulties will hold up an estimated US $ 700 million in multilateral and bilateral aid flows, a global investment and research firm has said.

Singapore-based SG Securities said in a report this month that key conditions expected from the IMF, in lieu of the loan, include the privatisation of state-owned banks and the downsizing of the public sector.

The government budget did not tackle these issues, casting doubt on the IMF facility being made available soon, noted the SG report on Sri Lanka prepared by SG director and head of research, Arjuna Mahendran, himself a Sri Lankan.

"The longer it takes to reach agreement with the IMF, the longer it will take for foreign exchange market expectations of further rupee devaluations to subside."

Private sector economists said the IMF's proposed bailout package of US $ 400 to 500 million is unlikely to be finalized this month with the IMF's Sri Lanka representative Dr. Nadeem Ul Haq being out of the country and expected to return early next month.

Extracts of the report: "Economic growth is also weakening as the country's garment export sector faces a slowdown in orders from the US market. Domestic consumer spending is slowing as a drought is affecting rural incomes, while currency depreciation has increased the cost of living. Higher direct and indirect taxes were imposed on the corporate sector in last month's government budget, resulting in diminishing surpluses for investment. The drought threatens to cause power supply cuts as hydroelectric reservoirs run dry."

Inflationary pressure mounts

"Labour unrest is reported to be growing in response to the sharp rupee devaluation and the consequent rise in the cost of living. The powerful tea plantation trade unions went on strike in March, demanding a near-25% wage increase and obtained a 15% rise. This is expected to create a ripple effect of wage demands through other sectors. The trade unions' growing assertiveness is a major factor slowing the inflows of FDI, which fell in first half 2000 according to the Central Bank."

"The government has sidestepped the problem of currency volatility by routing imports of state-owned quasi-monopolies dominating the petroleum and bulk food import sectors, through state-owned banks. This has drained liquidity from the foreign exchange market and temporarily halted the rupee depreciation. However, given the cyclical slowing in export earnings this year due to the weakening US and Japanese economies, combined with a slowing of capital inflows, we expect the rupee to continue depreciating to 100 rupees per one US dollar by end 2001."

"The sharp currency depreciation has stoked already-strong inflationary pressure (due to monetisation of the fiscal deficit). Inflation as measured by the Central Bank's index for the Colombo district was up to 11.7% in February 2001, vs. -1.7% a year ago. The Central Bank holds over Rs 80 billion of the total Rs 135 billion of government treasury bills in circulation. The recent budget raised the treasury bill limit to Rs 175 billion and the central bank will almost certainly keep monetising the deficit by buying into treasury bill issues to keep interest rates from further rising. The benchmark 3-month treasury bill is yielding just under 19% p.a."
Stockmarket Update

With the end of the Sinhala & Hindu New Year, the market remained at the same stagnant levels as it has been throughout the month.

During midweek, special interest was seen in the hotel sector especially in shares of Asian Hotels Corp and Trans Asia Hotels Ltd. Asian Hotels Corp holds 40% of the issued share capital inTrans Asia with another 38.5% owned by an international firm, Hotel Properties of Singapore, which is also engaged in the entertainment and leisure business.

It is evident that Trans Asia is the target of a possible takeover or a merger. Brokers say that the company has encouraged its employees to buy company shares. On Monday there was a foreign purchase of 6.5 million ordinary shares of Trans Asia Hotels. In another significant transaction, 500,000 ordinary shares of Asia Capital Ltd, held by the Bank of Ceylon, were disposed in a hurry for an all time low price of Rs. 3.50 per share.

On Monday the market ended reporting 424 & 644.1 in All Share Index & Milanka Price Index respectively with 85,000 of Asian Hotels Corporation Ltd. at Rs. 3.75, 37,300 ordinary shares of Ceylinco Securities & Financial Services Ltd at Rs. 2.75, 10,300 ordinary shares of Kapila Heavy Equipment Ltd at Rs.4.50 being among the major transactions. This helped to increase the day's turnover to Rs.218, 920.

On Wednesday foreign purchases were recorded at Rs. 44 million and foreign sales as Rs.41 million, showing an inflow of Rs. 3 million - recorded after a period of time. During the day 9,649,900 ordinary shares of Asian Hotels Corp changed hands at an average price Rs 4.25. This was the key transaction for the day, raising the day's turnover to Rs.44.9 million. Harischandra Mills Limited, which has been quiet for awhile, saw trading of 115,000 shares at a price of Rs.111.25 each among local investors - By Ashwin Hemmanthagama

---
Crew change at Cathay Colombo
Mark Sutch, Cathay Pacific Airways Country Manager for Sri Lanka and the Maldives left recently to take up a new appointment with the Cathay offices in London.

During his stay in Sri Lanka, the airline saw tremendous improvement in revenue growth from Colombo - both in passenger and cargo sectors. This resulted in Cathay Colombo winning many awards including the Gold Award for Best Performance in South East Asia, Cargo Gold Award for Best Performance in South East Asia, Gold Award for Best Performance against target in the whole of the Cathay network worldwide and the Bronze Award for Passenger Revenue Growth. Taking Mark Sutch's place in Colombo is Kieran Bowers, the new Country Manager for Sri Lanka and the Maldives. Having been with Cathay for the past three years, he comes to Colombo from Karachi where he had been posted as Port Manager.

---
HACCP certificate for Prima
Ceylon Agro Industries, a Prima group firm, is the first Sri Lankan company to receive the HACCP certificate for their products of frozen and chilled whole poultry meat, frozen and chilled poultry meat parts and frozen and chilled de-boned poultry meat, the Sri Lanka Standards Institute (SLSI) said in a statement.

SLSI said three other companies were in the pipeline as recipients of this certificate. It said the certificate would ensure that Ceylon Agro has identified health issues associated with each food item and a well controlled mechanism is in place to prevent such problems within the manufacturing environment.

SLSI, the national certification body in Sri Lanka, operates several certification programmes including ISO 9000 Systems Certification Scheme, ISO 14000 Environmental Management Systems Certification Scheme, and HACCP Food Safety Certification Scheme. The HACCP Food Safety Certification Scheme was introduced especially to the Sri Lankan food products manufacturing industries in June 2000 with the prime intention of ensuring food safety aspects.

HACCP Certification Scheme is opened for any food based industry and this scheme was developed to meet the international requirements in order to recognize this certificate in the international markets. Under this scheme, a certificate is awarded only after having an in-depth assessment of the processors, products and related activities of the company against the internationally accepted Codex - HACCP Standard. This certificate has now been made compulsory for many food items being exported to Europe, SLSI said.

---
Lankan corporate earnings dip in 4Q2000
Asia Securities Ltd, a Sri Lankan stockbroker, said that corporate earnings declined moderately by 14% in the last quarter of 2000.

This, it noted, was in addition to the 35% dip in corporate profits witnessed in 3Q2000, but is in marked contrast to the strong improvement recorded in 1H2000. The poor earnings performance during the period is due to under-performance in the diversified, hotels and travels and food and beverage sectors, the report said.

Following are extracts of the report:

"The hotels and travels sector continued to be the biggest under-performer in 4Q2000, posting losses of Rs 235 mln, in contrast to profits of Rs 187 mln in the previous year. This is attributed to sharply higher losses at the city hotels and a 55% YoY (year-on-year) dip in profits at the resorts. This follows an 18% YoY decline in tourist arrivals during the period, in addition to rising costs (fuelled by inflation) and the imposition of a 12.5% goods and services tax (GST) on revenues. Losses in the city hotels have increased by five and a half times to Rs 348 mln largely due to exchange losses on foreign currency borrowings at the Taj Samudra and the Galadari Hotels. In addition, the closure of the Taj Samudra Hotel for refurbishment has also dented profitabilty."

"The food and beverage sector has also reported a 46% YoY decline in earnings in 4Q2000. This is primarily due to a 49% decline in earnings at Ceylon Tobacco following lower sales volumes and higher costs of imported raw material and a 43% fall in net profit at Nestle Lanka due to similar reasons. Further, costs associated with an Employee Retirement Scheme at Coca-Cola Beverages has also more than doubled its losses."

"Earnings in the plantation sector have also fallen by 4% YoY in 4Q2000. This is due to the 16% wage increase made effective retrospectively from January 2000 being accounted from 3Q2000 onwards and higher costs of non-agricultural inputs following rising inflation. This has offset the gains from higher output and also increased tea and rubber prices."

"The motors sector has also witnessed a decline in earnings of 15% in 4Q2000. In addition to the impact of higher costs, sector earnings have been affected by key contributor Associated Motorways reporting a loss due to lack of dividend income from Associated Ceat, which has now formed a joint venture with Kelani Tyres. However, a five-fold jump in profit has been witnessed at Diesel and Motor Engineering (DIMO), the franchisee of Mercedes Benz vehicles. This, however, is not a reflection of underlying weakness in demand in the sector following higher imported costs due to faster currency depreciation/devaluation. The sector is also likely to under-perform in the future following the withdrawal of permits to public sector employees to import vehicles on concessionary duty terms from March.

The key banking and finance sector has performed strongly in 4Q2000 with combined earnings growing by 53% YoY. However, this is partly due to a 40% YoY reduction in losses to Rs. 273 mln at the troubled merchant bank, Vanik Incorporation. This has nevertheless been partly offset by a 95% YoY increase in losses to Rs.142.2 mln at Merchant Bank of Sri Lanka. The strong growth in the sector is also attributed to a 39% increase in earnings of the four listed commercial banks, which benefited from the recovery in external trade, higher lending rates and foreign currency trading. Similarly, the insurance sub-sector has performed relatively well, posting 31% YoY growth in earnings in 4Q2000, while the leasing companies have recorded 22% growth in profitability, driven by LOLC.

Earnings in the manufacturing sector have grown sharply by 50% YoY in 4Q2000 following a turnaround at Pelwatte Sugar. Pelwatte has recorded a profit of Rs. 44 mln in 4Q2000 in contrast to losses of Rs. 256 mln in the previous year. However, if Pelwatte is excluded, sector earnings have actually fallen by 24% YoY due to losses of Rs.109 mln at Bogala Graphite. Eliminating these two, gives a more realistic picture of sectoral performance of a 5% YoY decline in earnings. While exporters such as Dipped Products and Royal Ceramics have performed well, manufacturers of consumer products using imported inputs have recorded lower earnings.

---
Trans Asia under new management
The Trans Asia Hotel, one of the few profit-making five-star properties in Colombo, will come under a new management within the next two months, a hotel spokesman said.

He said the hotel's board of directors reached agreement with General Hotel Management Ltd (GHM), a company listed in the British Virgin Islands and operating in Singapore, to manage and operate the Trans Asia for a 10-year period.

Asian Hotels Corporation, also owners of the Oberoi hotel, is the biggest shareholder of Trans Asia which has been the scene of a takeover bid through the Colombo bourse in the past few weeks. Ever since the Renaissance pulled out its management contract nearly a decade ago, Trans Asia has been run by a local management team led by expatriate general managers at different times.

---
Ceybank Unit Trust in dividend payment
Ceybank Unit Trust, one of Sri Lanka's largest Unit Trust Funds with net assets over Rs. 600 million, declared a dividend of 35 cents per unit for the financial year ended 31st March 2001. This dividend will be paid to all the registered unit holders of Ceybank Unit Trust as at 31st March 2001.

The unit holders have the option to reinvest this dividend in the Fund without the usual 5% front-end fee. Considering the present reinvestment rate of around Rs. 4.20 per unit, this dividend yield of 8.3% of the Fund is quite satisfactory in the current market context. The Fund distributed a dividend of 50 cents per unit to its unit holders during the last financial year.

Ceybank Unit Trust is managed by The Unit Trust Management Co. (Pvt) Ltd. (UTMCL), and the Bank of Ceylon is the Trustee to the Fund. The Fund has earned a distributable income of Rs. 48.2 million during the 12-month period ending 31st March 2001. This is an increase of 13.7% over the previous year's distributable income of 42.4 million. In addition to the current year's income, the Fund had brought forward undistributable income of Rs. 15.6 million, thus making Rs. 63.9 million available for distribution. UTMCL, with the concurrence of the Trustee, Bank of Ceylon, decided to distribute Rs. 47.3 million as dividends and the balance Rs. 16.6 million to be carried forward for future distribution.

The Fund's dividend income earned from listed shares increased by 5.7% to Rs. 28.9 million from the previous year's Rs. 27.4 million. The interest income has also risen by 11.2% to Rs. 31.9 million from Rs. 28.7 million, with the rise in the money market yields.

The Fund Manager has invested a significant portion of funds in treasury bills and bonds to give the benefit to the unit holders. The total income earned during the period was Rs. 60.9 million, an increase of 8.5% for the last year's Rs. 56.1 million. The expenses of the Fund have declined by 7.7% to Rs. 12.7 million giving a net income of Rs. 48.2 for the year.

---
Ace Cargo gets ISO standards
Ace Cargo (Pvt) Ltd, a member of the Aitken Spence Group, was recently awarded the ISO 9002 Quality Management System Certification from DNV Netherlands. The presentation of the award took place at the company office recently.

Company officials said that this achievement was a landmark event for a company that is considered a pioneer in the freight forwarding business in the country.

This type of certification is obtained by very few freight forwarding companies in South Asia. Managing Director Ace Cargo Rohantha Peiris said that the on going company transformation in the company and a dedicated staff were the main reasons towards achieving the ISO 9002 standard.He said that this certificate is unique for Sri Lanka and for a company which is involved in air and sea cargo and courier services.

---
Korea a large net market
Nielsen//NetRatings, an international Internet research provider, said last month that Korea leads the digital revolution, with strong performances by its domestic on-line users and Web sites.

Nielsen//NetRatings findings from 21 countries, covering some 88 percent of global Internet surfers, show that Korea is one of the world's largest Internet markets.

Sixty-three percent of Korean households have PCs at home, 46 percent have access to the Internet, and 23 percent have acquired Internet access in the last 12 months.

The United Kingdom, in comparison, has only 43 percent of households with PCs at home and 30 percent with access to the Internet, with 16 percent acquiring access in the past 12 months.

Nielsen said Korea has one of the highest e-commerce conversion rates, with 48 percent of those who visited a shopping site in the past six months going on to complete a transaction on-line in some session.

Elsewhere in the Asia-Pacific region, Australia's conversion rate was 44 percent, Hong Kong's 36 percent and Singapore's 31 percent.

On average, Korean Internet users logged onto the Internet 21 times in February, visited 24 different sites, viewed 1,902 pages, and spend 15 hours, 10 minutes and 47 seconds on-line during the month, or 42 minutes and 35 seconds each session. By this measure, Koreans lead the world.

In addition, Koreans were more likely than others to click on banner ads, giving top banner ads a 0.64 percent chance of being clicked, which is among the highest rates in the world.

Nielsen//NetRatings said the Korean Internet market was dominated by local Web sites and advertisers, rather than by global players as in most other countries.

Nielsen added that global leader Yahoo! with its localization strategy, has made inroads into the Korean market through its Yahoo! Korea site.

Yahoo! Korea is the second largest Web site in Korea with an audience of 9.8 million in February, just beaten by domestic property Daum Communications Corp, which attracted an audience of 10.6 million.

---
Airogym on Emirates flights
Emirates, became the world's first air carrier to respond to current, world-wide fears about deep vein thrombosis (DVT) by providing every passenger on its long-haul flights with an exercise device proven to boost blood circulation in the legs.

At its global launch last week in London, Emirates it was revealed is the first customer for Airogym, a scientifically-tested device which has been developed specifically to tackle DVT

Leading vascular surgeon John Scurr has conducted clinical trials of the Airogym which show that the device increases blood flow through deep veins by up to 50 per cent, thus reducing the risk of blood clots being formed.

Emirates, said it would give Airogym free of charge to all passengers travelling on its long-haul routes.

Emirates' Head of Medical Services, Dr. Alasdair Beatton, said: "The health and welfare of customers is our top priority. Airogym is a significant product because it is a simple and fun way of exercising whilst sitting."

"Airogym will encourage people to exercise on board - something we already urge passengers to do through our video and audio channels during flights and in our inflight magazine.

The Airogym was designed and developed by Paul Richards, a former British Airways captain and long haul pilot for 33 years.
Council of Management

A new council of management for the year 2001/2002 was elected at the 26th annual general meeting of the Sri Lanka Institute of Packaging held on April 6.

They are: President: Dharmatilaka Ratnayake; Vice President: Senaka Amarasinghe, Lal de Alwis, J.D.C. Perera, Viville Perera, Rohan Wijesinghe; Secretary: Rohan Victoria; Asst. Secretary: Elmo Wickremasinghe; Treasurer: Gamini Marambe; Asst. Treasurer: Abaya Seneviratne.

---
Caltex and Honda in strategic tie-up
Top lubricant marketer Caltex and Stafford Motor Co, sole distributor for Honda, have tied up in a strategic alliance to enhance propositions offered to its customer care.

This alliance enables Caltex to provide an unsurpassed value proposition to its end users and elevate the standard of the automobile and lubricants industry in Sri Lanka, company officials told a press conference last week.

Under this partnership, Caltex and Honda will bring best practices employed by its parent firms globally in terms of service models, packages and equipment to facilitate faster, more efficient and convenient ways of vehicle maintenance to all Honda uses.

Caltex officials said the company is the only lubricant firm to have received the BSI ISO 9002 certification through the internationally recognised British Standard Institute.

---
New HRM system
Software Engineering Research Laboratory (SERL), a Sri Lankan software firm, has introduced a new strategic human resources management system built on open client/server architecture by the name of QNET which incorporated modern data handling and manipulation techniques.

Based on a rigorous information- engineering development methodology that uses repository-based business models, the QNET services of software encapsulates the best human resource practices across industry which enhance and effectively deploy the core competencies that are key to an organisational's success.

This software designed to meet the needs of organisations that recognise the strategic management of their human resources is a key competitive advantage.

This system will allow firms to make correct managerial decisions. Modern day tools available in Information Technology have to be utilised fully and considered a key tool for success in the contemporary business environment, SERL Managing Director Dr. Erantha de Mel said.

---
Dialog wins prestigious award
Sri Lanka's MTN Networks, a wholly-owned subsidiary of Telekom Malaysia, has won the GSM Association World Award at the GSM Association World Congress held in Cannes in France recently.

In a statement released by Telekom last week, the company said that MTN Networks received the award in the "GSM in the Community" category.

It beat 139 other contenders for the award, Telekom was quoted as saying by Malaysia's national news agency, Bernama.

The GSM Association Awards is a major event where innovation and creativity throughout the GSM industry gain recognition for excellence and progress. MTN Networks markets the popular Dialog range of mobile phones.

---
Isuru child receives benefit
The Commercial Bank of Ceylon Ltd recently presented Nilusha Roshani, an eight-year-old girl who lost her father, with the Isuru Entitlement Certificate for Rs 397,803 which will ensure that she will receive the amount her father intended her to receive at age 18.

The girl's father Sarath Deheragoda, had opened three Isuru Minors' Savings Accounts for his only daughter, undertaking to deposit Rs 1,000 per month for five years. Upon reaching 18 years, his daughter was to receive a sum of Rs 397,803.

According to Commercial Bank's Senior Manager - Marketing Richard Rodrigo, Mr Deheragoda had died of a heart attack after having made deposits for only two months.

"With every Isuru account comes an insurance policy that guarantees the sum assured when the account holder reaches the age of 18, even in the event of the depositor's premature demise," Mr Rodrigo explained.

He added that there have been many cases at almost all branches where guaranteed amounts were paid to children under "Isuru" on the death of a parent but that this was the first time 3 accounts had been opened by one person.

"Isuru is a short term savings plan for children from a day old to 16 years of age.

"It allows a parent/guardian the option of saving for a period of two, three, four or five years. The minimum monthly deposit is Rs 100 and the maximum is Rs 1000. The guaranteed amount will vary according to the age, agreed monthly deposit and the deposit period," he said.