The world at your feet
By Laila Nasry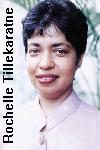 Gurgling water, twittering birds, ah, the wonderful sounds of nature emanating from a hidden sound system drifted through the air. Yellow lights dimly illuminated the room giving it a warm mellow glow. The ambience was just perfect for relaxation. And relaxing I was on a comfy recliner, my eyes half closed, my feet propped up on a foot stool, being gloriously massaged. Sheer bliss. Enough to turn even Cleopatra green with envy!

I'm at the 'Healing Techniques' beauty studio situated at 16, Fredrica Road, Wellawatte and trying my hardest to keep awake. Soraya one of the 'healing hands' is working wonders with my poor, tired feet. Knee cap downwards she rubs some nice smelling lotions having first washed my feet and then presses, massages, gently pinches, at times using a wooden stick to add pressure to those exact tension relieving spots I never knew existed. And as if by magic, I feel a week's stress disappearing.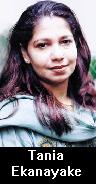 'Healing Techniques' which opened its doors on January 29, is a state of the art beauty studio with three professionally trained personnel. Strictly for ladies, the beauty studio among its other services of hair care and beauty treatments, specialises in foot massages. The recliners, lotions and wooden sticks are all imported from Thailand. "It's the exact thing you get abroad," Rochelle Tillekeratne and Tania Ekanayake the two enterprising owners who first experienced foot massages in Thailand are quick to add.
Having gone to Thailand on a business trip a tired Tania making her way back to her hotel one day came across 'Foot Massages' a place offering just that. Thinking a treat for her feet was in order she went in, and remembers "everybody or most of them (clients) were asleep and snoring. It was that great."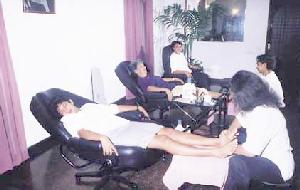 Her feet massaged she came out later a thoroughly pampered and decided woman. "I thought then that we should have something like this back home." Having made inquiries where best it was to follow such a course she roped her friend Rochelle into this joint venture. Together they went to this ancient Chinese temple in Thailand which specialised in intensive training in the art of foot massage.
Foot massaging is an age old Chinese technique to relieve stress in the body by working through the foot. With 23 pressure points connected to the vital organs in the body, a gentle foot massage revitalises and stimulates the entire body soothing away irritable tensions. Ideal not only for those constantly on their feet but any tired soul. "The special oils and lotions alone play a big part in relaxing you," they say smiling.
However a foot massage is not advisable for pregnant women and those menstruating. Also "if people are allergic to certain lotions, we use different ones," Tania says reassuringly. Rochelle further adds that "one has to eat an hour before the massage and it's best to have something warm afterwards."
Never did I anticipate a foot massage would leave me so relaxed. A trifle drowsy but with a smile on my face, I step back into the real world after having the world right at my feet for one luxurious hour.