Military offensive continues despite peace initiatives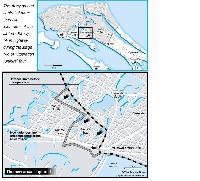 Amidst cooler temperatures coupled with unexpectedly heavy rains, just two weeks ahead of Christmas, President Chandrika Bandaranaike Kumaratunga, has had to cope with a blend of both official and personal chores in London.

Since November 24, when she arrived here, she has had to devote an hour or more every day to the telephone. During her longest stay outside Sri Lanka since assuming the mantle of the Presidency in 1994, that was how she devoted time for the all important task of governance, keeping in touch with more urgent matters of state.

That is besides other official chores that have so far included calls on important personalities including Queen Elizabeth and Foreign Secretary, Robin Cook. She has also been equally mindful of her responsibilities as a mother. With daughter Yasodhara and son Vimukthi engaged in educational pursuits here, family chores have also demanded some of her time.

At least four persons who are regularly in touch, on a day to day basis, with her are Prime Minister Ratnasiri Wickrem-anayake, Foreign Minister Lakshman Kadirgamar, Secretary to the President Kusumsiri Balapatabendi and Defence Secretary Chandrananda de Silva. If not on a daily basis, there are an assortment of others - Ministers, Deputy Ministers, bureaucrats and friends among others, to whom President Kumaratunga spoke via telephone.

One of those who has had to spend a considerable length of time daily with President -, is Defence Secretary Chandrananda de Silva, whose tasks included briefing the Commander-in-Chief on matters of defence and security. A week ago, he successfully argued the case for an year's extension of service for the Army's Quartermaster-General (QMG), Major General Lohan Gunawardena. He is also standing in as Director General of General Staff (DGGS). Maj. General Gunawardena, was to have retired on December 4, this year. He has now been given an year's extension.

Earlier, Army Commander, Lt. Gen. Lionel Balagalle, had made a strong case. The retirement of Maj. Gen. Gunaw-ardena, was upon reaching his maximum of three years in the rank as Major General.

If that requirement was strictly applied, there would be an exodus of officers in that rank next year. The lack of qualified and experienced men would thus pose serious administrative and managerial problems, he had pointed out.

The move signalled fresh hopes for others who may want to seek extension of service. One case in particular would be that of Major General Janaka Perera, Chief of Staff of the Army. He reaches his age of retirement, 55 years, on January 31, next year. Although he does not fall within the category of those who have served their maximum in the rank they hold, the fact that extended terms are being provided would help further support his claim for an extension. That is if he chooses to seek a further term.

But a greater beneficiary stands to be Sri Lanka Navy's Chief of Staff, Rear Admiral Daya Sandagiri, the man who is being billed as next in line for succession as Commander of the Sri Lanka Navy.

Rear Admiral Sandagiri's term of office was to have originally expired on March 8, this year, upon reaching the maximum of three years in the rank he now holds. On an appeal made to the Ministry of Defence, his term was extended "until further notice." He was to later benefit from Emergency Regulations on June 13, this year, which enabled the President to retain in the same rank an officer presently holding the rank of a Brigadier or Major General, or the equivalents in the Navy and Air Force - Commodore or Rear Admiral and Air Commodore or Air Vice Marshal.

The June 13 Regulations helped Army Commander, Lt. Gen. Lionel Balagalle. Upon reaching the age of 55 years, he was to have retired as the Chief of Staff on June 14. Valid until December 12, this year, the Regulations helped Lt. Gen. Balagalle, to assume office as Army Commander on September 24. Other beneficiaries included a Major General and six Brigadiers in the Army.

Acting under the June 13 Regulations, Navy Commander, Vice Admiral Cecil Tissera, wrote to Rear Admiral Daya Sandagiri, that his term of office would expire on December 12, the day it would become invalid. A similar letter had also been sent to Rear Admiral Terrance Sunderam, who also was to have retired on March 8 and had his term extended "until further notice." He too was to be retired on December 12.

On November 9, President Kumaratunga, issued a proclamation extending the June 13 Emergency Regulations until December 31, this year. Consequently, the terms of both Rear Admiral Sandagiri and Sunderam, remain extended until December 31, or just 19 days.

That is the time limit President Kumaratunga has to decide on who the next Commander of the Navy should be. That is if the June 13 Regulations, which now apply only to the Major General, three Brigadiers in the Army and the two Rear Admirals in the Navy are extended. The Regulations do not cover any officer in the Sri Lanka Air Force.

Navy Commander Vice Admiral Cecil Tissera, is due to retire on January 31, upon completion of a four year term, the customary period of service, though there is no legal barrier for him to continue. He is making a strong claim for an extension.

Even if some procurement deals in the Navy have become the subject of serious controversy, Vice Admiral Tissera's four year term has seen a transitionary phase for the Navy which is celebrating its 50th anniversary this year. The first steps towards establishing a blue water capability came during his tenure.

Early this year, the Navy acquired two Fast Missile Vessels from Israel, the INS Komemiut (manufactured in 1980 and refurbished for the Navy in 2000) and INS Moledet (manufactured in 1979 and refurbished for the Navy in 2000). Both these vessels have the capability to carry Israeli made Gabriel Mark II missiles and have a variety of weapons systems on board. This week, the Navy took delivery of the Indian built INS Saryu, a Sukhanya class Offshore Patrol Vessel constructed in India in 1989, according to South Korean specifications. It has the capability to carry an Indian built Chetak helicopter and is equipped with Bofors 40 mm guns among a variety of others.

The Navy's three prized acquisitions were commissioned yesterday at an elaborate ceremony at the Colombo Port by Vice Admiral Tissera. The two former Israeli vessels have been named SLNS Nandimitra and SLNS Suranimala whilst the Indian OPV has been named SLNS Sayura. Although President Kumaratunga was to be the chief guest, she asked Prime Minister Ratnasiri Wickremanayake, to deputise for her. She has also asked the Premier to stand in for her at a few public functions in the weeks ahead thus indicating that she would take more time to leave London.

Whilst her return to Sri Lanka is being awaited for a decision on who would hold the top slot in the Navy, a vicious propaganda war is under way evidently by rival factions. The Colombo based diplomatic community, Defence Ministry officials and the media are being flooded with anonymous notes containing scurrilous accounts of some top officers. The harsh language showed it is not the Tiger guerrillas but their own colleagues who were the bitterest enemy, at least for the moment.

There was also another group strongly supportive of Vice Admiral Tissera. Their accounts, briefed to sections of the media, not only sought to justify procurements but also the Navy's achievements in every sphere.

It also sought to obviate a regular charge that surfaced during sessions of the National Security Council that the Tiger guerrillas being able to smuggle ship loads of weaponry via the north-east coast. It has been pointed out that the LTTE has been able to continue its stepped up high intensity military campaign only because of this factor. However, Vice Admiral Tissera, has repeatedly argued that stricter patrols off the north eastern waters had prevented this.

Last Tuesday, President Kumaratunga, was happy to hear Defence Secretary Chandrananda de Silva tell her on the telephone that the Army had evicted Tiger guerrillas from a chunk of territory south-east of the Jaffna peninsula and gained control of more than two kilometres of the A-9 (Jaffna-Kandy) highway.

It came during stage two of "Operation Kinihira" four. Troops of the 531 Brigade led by Lt. Col. Jagath Alwis and 533 Brigade led by Lt. Col. Prasanna Wickremasuriya, extended their defence lines to encompass Nunavil east and areas south-west of Chavakachcheri.

A map on this page gives the previous defence lines and the fresh area captured.

Although troops broke out before the crack of dawn, they did not encounter the first Tiger guerrilla mortar attack until 10.20 am. That was little resistance barring mortar barrages and the troops had ended their offensive just after noon. But the consolidation phase became difficult since the area was booby trapped with improvised explosive devices. Twelve soldiers were killed in action and over 42 were wounded.

Army's Director of Operations, Brigadier Nissanka Wijesinghe, told a briefing of Colombo based defence attaches of diplomatic missions last Wednesday that an extent of five square kilometres of territory was re-captured.

Planning for the fourth phase of Operation Kiniheera has been on the drawing boards of military planners for weeks. Chief of Defence Staff, General Rohan de S. Daluwatte, was on hand in Jaffna to direct the offensive with Major General Anton Wijendra, Security Forces Commander, Jaffna. Also there were the Army Commander, Lt. Gen. Lionel Balagalle and Air Force Commander, Air Marshal Jayalath Weerakkody, whose men carried out a string of effective sorties on Tiger guerrilla targets.

Just before emplaning for Jaffna to see the launch of the operation, Gen. Daluwatte is learnt to have invited Deputy Minister of Defence, Anuruddha Ratwatte, to join the entourage. He had, however, explained there were several tasks on his hand in view of Parliament sittings and promised to join the next time.

The significance of Operation Kinihira four is the fact that it was the first military offensive to be conducted since LTTE leader, Velupillai Prabhakan, during his annual "Heroes Day" speech called for "unconditional" peace talks with the Government. However, he insisted on what he called a process of de-escalation of war and the creation of a conducive climate of goodwill and normalcy in the Tamil homeland to facilitate such talks.

Since the offer of "unconditional" peace talks, the Norwegian facilitator, Erik Solheim, is continuing his efforts, both with the LTTE and the Government. A Colombo-London-Oslo dialogue continues. Foreign Minister Kadirgamar in Colombo, President Kumaratunga in London and Norwegian authorities have been busy responding to Norwegian initiatives, particularly after their contacts with the LTTE.

Soon after the peace offer by the LTTE leader, Tiger guerrillas have stepped up their military campaign.

This week saw a string of landmine explosions in Vavuniya and Batticaloa districts. Intelligence sources in Colombo speak of possible surprise attacks.

Despite the peace initiatives, as the phase four of Operation Kinihira showed, the military offensives will continue. For obvious reasons one cannot speak of future actions. But a lot of surprises are in store.