Good Groove Society: Bringing a musical tribe together
The Mirror Magazine this week chats with the minds behind the latest endeavour to encourage and represent musical talent in the country
View(s):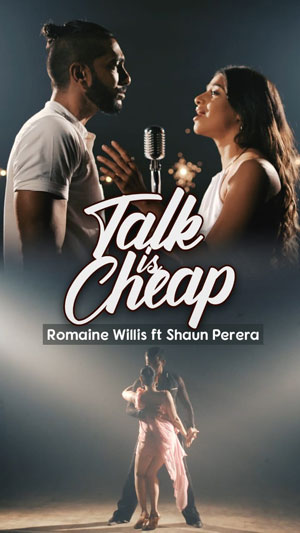 Understanding the passion and ambition of an artist in order to build that unique sound to suit the musician is what every talented music producer strives for. This is just what Good Groove Society gets right when it comes to their productions.
Good Groove Society (GGS) is rapidly making a name for itself in the industry.
 It is the brainchild of Mahesh Dharmadasa, who has always been passionate about music and visual storytelling.
While the focus is primarily centered on the sphere of music video productions, GGS provides independent artistes with the opportunity to expand their reach and potential through personalized artiste management services. This includes artiste representation (for international collaborations and events), branding, and social media management.
Be it a solo artiste, band, percussionist, DJ or a dancer, GGS sees immense potential in investing the time and effort tounderstanding these musicians.  This in turn allows them to effectively work with both established artistes and upcoming talent.
Recently, Mahesh made the decision to focus fully on his start-up ventures, mentoring, and business consultancy roles. Together with his business partner, renowned professional photographer Dylan Seedin, the pair came up with the idea for the platform.
Mahesh saw an opportunity to use music and visual storytelling to uplift local talent to that of a regional and, through time, a global standard.
He soon got in touch with a few friends in the local music industry and together they started piecing ideas together. Things began to take shape thereafter.
GGS aims to take the time to understand "the sound and tribe" they'd like to build for their musicians, artistes and fans. In line with this thinking, they re-imagine renowned songs, and come up with "mashups" that are consistent with an artist's musical journey.
Their latest production is a cover of "Talk is Cheap" by Chet Faker, featuring local artistes Romaine Willis and Shaun Perera. It sets the benchmark GGS aspires to maintain in terms of both visual story-telling and music video productions.
While the cover beautifully captures the harmonized vocals of Romaine and Shaun, it was made complete by the professionally choreographed dance routine by Bharatha and Kessie de Silva.
The audio recordings for the track were initially done at Shaun's home-studio. Thereafter, Dylan utilised his experience and impeccable skills in lighting whilst directing the video.His work was brought together by cinematographer Ayesh Perera, editorDanukaKasun and producer Omeshka Diaz.
Having the creative freedom to express one's true self is what allows GGS to navigate the process of an idea to its execution,while mutual respect, exceptional talent and a great work ethic are what it takes to be featured as a GGS Artist. Hunting for talent with regional appeal and ensuring the artist has the discipline to be consistent in their craft was a challenge Mahesh welcomed.
"We are excited to be working with some incredible artists and musicians that are not just talented but also share a similar desire and perseverance," Mahesh says.
Recently, GGS featured saxophonist Saku Richardson (Aunty Saku) who, despite only picking up the saxophone two years ago, plays it with joyful energy and precision. This passion and infectious positive energy is just what GGS looks to highlight to their community of audiophiles.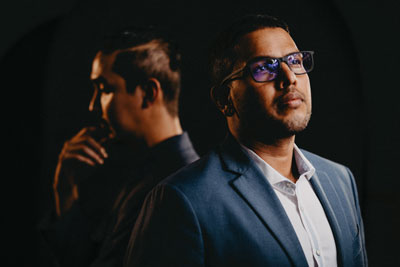 Mahesh proudly feels the Sri-Lankan Music industry has a lot of potential for regional growth. Several contemporary local artists who are on the cusp of crediting Sri-Lankan Music internationally make this possible. He believes that artistes such as Costa and Jay Princce are prime examples of the talent that Sri Lanka is equipped with to compete on the global stage.
Upcoming producers based locally such as Hibshi from "Middle Class Richkids" also have a global focus and create content consistently that successfully appeal to a global audience, Mahesh says. The original music created by them has surpassed an astonishing number of views/streams on music streaming platforms.
Mahesh feels this is the right mindset for Sri-Lankan artists to adopt. This could potentially have a positive impact on the local music industry, since it enables them to push their creative boundaries in order to appeal to their local niche audience, whilst maintaining a high quality music production of a regional/global standard.
Despite the difficulties of the current COVID situation, GGS remains optimistic that things will return to normal soon. And Mahesh firmly believes that being dynamic, resourceful and creative is important.
He explains that digital consumption of social media platforms increased globally in the past few months— and the best avenue for musicians to actively engage with their audience is by creating content regularly and sharing it through different channels.
In a similar vein, GGS looks to produce an original composition in the near future, with several fun projects and events lined up post-lockdown
At present, they are humbled and pleased that their work is being acknowledged and recognised by fellow music professionals and fans alike. They wish to let their work do justice for the efforts they collectively put in to communicate a story that resonates with their viewers/listeners.
Good Groove Society is a vibe that emphasizes on the need to celebrate music with the tribe that resonates with their sound and they are eager to play their part in making people smile: "one beat, one tune and one dance at a time."
For inquiries/appointments, email them at: goodgroovesociety@gmail.com
'Talk is Cheap' (feat Shaun Perera and Romaine Willis) is available to stream on Apple Music and Spotify. They can be found on YouTube and Instagram by simply typing Good Groove Society. Pix courtesy Dylan Seedin
(JS)