Where to now, Mangala?
View(s):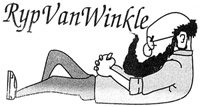 My dear Mangala,
I thought I must write to you when I heard you announce that you would not be running as a candidate from Sajith's party at the general election which Maco and others at his commission have now fixed for early August. This is despite submitting nominations as a candidate from the 'telephone' party.
Honestly, Mangala, your decision comes as a surprise. You have said, by way of explanation, that you want to quit parliamentary politics after more than 30 years because you were disappointed with what is happening in the Green party where the Green Man and Sajith are engaged in a bitter battle.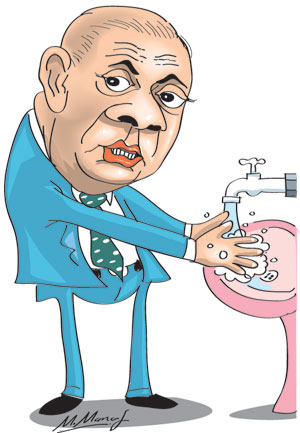 It is true that the Grand Old Party is no longer what it was, and people like DS, JR and Preme (Snr) must be spinning in their graves at what their successors are doing today. I think the Green Man is more to blame because he has had so many chances for 25 years, but just doesn't want to go.
However, my question to you is why this should bother you so much. After all, you have spent almost 20 of your 32 years in Parliament with the Blue party. You joined the Greens only about a dozen years ago, when you, along with the late Crown Prince Anura, fell out with Mahinda maama.
At that time Mahinda maama was still in charge of the Blue party and you didn't hesitate to split that party by forming your own breakaway faction of the party calling it the SLFP (Mahajana) wing. That party didn't last long; it disappeared when you joined the Green party shortly afterwards.
As someone well versed in the rough and tumble in politics, someone who himself formed a breakaway party and as one who is witnessing the slow death of the Blue party to which you gave most of your political life to, what is happening in the Green party now can't surely be that shocking?
Mangala, now that you have decided to quit parliamentary politics, you must be wondering what you will be remembered for. Would it be mostly as a colourful Media minister, an efficient Foreign Minister or as a clever Finance Minister- or just another chap who changed colours to suit his needs?
We do certainly recall your stint as Media Minister. Your vision was that the state media should be the mouthpiece of the government of the day. You need not worry, Mangala, your contribution as the minister in charge of the media in Paradise would be remembered long after you leave Parliament.
It was under your watch that editors were charged with criminal defamation and hauled up before courts because they dared to report on comings and goings of your then boss, Satellite. And who can forget your celebrated remark that in this land, 'a journalist can be bought with a bottle of arrack'?
Your greatest strength was in correctly picking winners. When Satellite and her brother were fighting over the family heirloom of the Blue party, you took Satellite's side; she won. Eleven years later, you smartly switched loyalties to Mahinda maama when his star was on the rise and he won too.
You backed the wrong horse when Mahinda maama ran a second time but by then, you had broken ranks with him and you hadn't foreseen the victory in the Eelam war that kept him in power. Five years later, you were again on the winning side, backing Cheerio Sirisena, with Satellite's blessings.
Arguably, Mangala, that was probably your greatest achievement. It is no secret that it was you who hatched the plan to field a Blue party candidate with the blessings of the Green party, Satellite and Sobhitha hamuduruwo.  It was the best bet to defeat Mahinda maama who seemed invincible then.
If that was your greatest achievement, it was also your biggest blunder. Mahinda maama was defeated because he and those with him were becoming a law unto themselves but the duo that replaced him were an absolute disaster. What you had joined together, not even the Constitution could put asunder.
Since then, we have seen you as a no-nonsense Finance Minister who imposed a hefty VAT risking unpopularity, and heard you as a Foreign Minister working to restore our image as a democratic nation. At every opportunity you also reminded us of the excesses of Mahinda maama and his clan.
It does seem that the mature Mangala has mellowed with age but, although you lecture us on the brutality of Mahinda maama's regime, it was only a few years ago that you commanded a 'kurundu polu' brigade which attacked Sajith's men staging a march against the Green Man at Matara!
Yet this time, you were a candidate from Sajith's party, as opposed to running from the Green Party. That begs the still unanswered question, Mangala, as to whether you are one of the few principled politicians around or one of the many who simply switch sides to always be on the winning side?
Nevertheless, we do admire your courage in commenting on issues without fear. You called Cheerio Sirisena a 'leech'. You condemned saffron wearing thugs, saying Paradise will be blessed only by the Buddha and the Dhamma. It is a pity you didn't value such freedom of expression as Media Minister!
Mangala, isn't it a great irony that you are following in the footsteps of your father, Mahanama, in an almost identical manner? He too spent most of his political life in the Blue party only to end his career becoming a member of the Green party – and then not being returned at the last elections he contested!
In withdrawing from parliamentary politics, you have left us in suspense saying that you would be embarking on a different mission. Whatever that means, we hope you wouldn't team up again with your friend, Satellite – she seems to bring out the worst in you. By the way, we still wish you well.
Yours truly,
Punchi Putha
PS: You were Mahanama's boy but you chose to name your biography after your mother, calling it 'Khema's boy'. It told the story of an 'innocent' fashion designer who made it big in politics. That is not surprising, is it, when they are essentially the same business – cutting your coat to suit your cloth?