Despite COVID, MR maintains tradition of greeting people
View(s):

Prime Minister Mahinda Rajapaksa is easily one of the most popular politicians in Sri Lanka with a powerful rural vote base.

Last week, he marked 50 years since becoming an MP — the youngest MP in the 1970 Parliament.

Whether in power or not, there are hundreds who turn up to tell their woes and seek remedies. For each of them, it begins with two rituals on his part, bowing down and greeting them with clasped hands. It follows again when they depart.

The advent of the coronavirus in Sri Lanka did pose problems for him. Distancing is not a word that Premier Rajapaksa is fond of. Yet, that is precisely what the health authorities insisted that he does do as a strict precautionary measure.

So, in order not to turn away his callers, precautionary measures were put in force at his official residence at Wijerama Mawatha. Visitors had to first step on a tiny pool of water where a thick piece of foam floated. That is to ensure shoes, slippers or even bare feet are clean. Thereafter, a security officer took a temperature reading from the forehead of the visitor.

Entry into the security room and personal details including phone numbers are recorded. This is just in case there is an unforeseen situation where the visitor could be easily contactable. Officials said no such eventuality has occurred so far.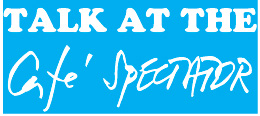 An interesting feature is that Premier Rajapaksa meets all those who have thus been cleared. There are men standing-by near doors to open or shut them, obviating the need for a visitor to place their hands on a door. They are served a cup of Belimal together with a piece of jaggery, a practice in the villages.
This week, a group arrived from Kurunegala and Premier Rajapaksa intently listened to what they had to say. It related to the impending parliamentary elections. Questions followed, one after another, thereafter. Premier Rajapaksa asked whether things were put right after a politician had ordered the closure of 100 shops on the pavement. As the former MP from the Kurunegala District, he appeared thorough with the area.
It is only when these rituals are over that Premier Rajapaksa takes up his other routine work at Temple Trees.
---
TV fight between UNP and SJB politicos
The bitterness between the United National Party (UNP) and the Samagi Jana Balavegaya (SJB) was on full display on Thursday night when former UNP MPs Ashu Marasinghe and Ashoka Abeysinghe appeared on a political programme of a private television channel.
A heated exchange erupted between Mr Marasinghe, who is with the UNP and his former parliamentary colleague Mr Abeysinghe, now contesting from the SJB. The row was over a UNP constitution clause concerning the party leadership and the country's presidency. Both accused the other of being ignorant of the UNP constitution.
The exchange caused much amusement to the two speakers from the Sri Lanka Podujana Peramuna (SLPP), former MPs Arundika Fernando and D V Chanaka. The two men shook hands with glee as the two opposition MPs went after each other instead of debating them.
---
No big rallies, but cyber war in election campaign
There was an unusual surge of activity in Sri Lankan social media sites since Wednesday, hours after the Election Commission officially announced August 5 as the date for the General Elections.
With the sole purpose of promoting candidates, a number of new accounts, mostly with fake identities popped up on various sites including on Facebook, which millions of Lankans use.
The cyber campaign is very real when some candidates hire unemployed youths fulltime to engage in this kind of positive campaign of boosting their presence in the digital space while mudslinging their opponents by spreading fake news and funny memes against them.
Even some of the candidates' personal and professional dealings are brought online to further damage their prospect of being elected using the freedom that anyone can write about anything on these platforms, even if it is defamatory to an individual.
In the Tamil social media sphere, at least 500 new accounts — most of them Fake IDs — are actively engaged in election campaigning and mudslinging, even among the candidates of the same party, to secure a seat in Parliament.
The Ilankai Thamil Arasuk Katchi (ITAK) Jaffna district Youth Wing which has its own base of social media influencers and propagandists decided this week to take disciplinary action against candidates if they are found to be spreading fake news and mudslinging against fellow candidates or other party candidates.
The move came after it was revealed that some candidates formed factions of their own support base targeting fellow candidates to gain more preferential votes.
As one propaganda account of a candidate declared, 'it is just a start, we will reveal all about them soon', we are yet to see how social media sites can play a role in the upcoming polls in the absence of packed political gatherings and pocket meetings due to the coronavirus pandemic.
---
Kiriella blasts health guidelines for polls
Health officials have given stringent guidelines to the Election Commission to be issued to political parties when conducting their campaigns. The guidelines include severe restrictions on holding meetings.
Some politicians have already voiced concern over the guidelines, with the latest being former Minister Lakshman Kiriella.
He told a media briefing in Kandy that the guidelines had been drafted by people who had never conducted an election.
"They want us to give them lists of names of people who attend meetings. How are we supposed to get names of 100 or 500 people who attend our meetings? The EC has already stated that lines at polling stations could stretch for up to a kilometre if it maintains social distancing at polling stations. These guidelines have been drafted by those who've never conducted an election. They should have been drafted after first consulting the political parties," he stressed.
---
Tamil activist Congressman seeks moment of glory
The American pop icon Andy Warhol once famously said: everybody in this world is entitled to 15 minutes of fame.
And Representative Tom Malinowski (Democrat from New Jersey), who was on a zoom conference with Tamil activists last month, made it to the pages of the New York Times with "quote of the day".
He rightly refers to the turmoil at home — including police brutality, the threats of military force, and the use of pepper spray against demonstrators — which results in US losing its moral authority overseas.
"Most sophisticated dictators don't argue they're angels. They argue that America is sanctimonious and hypocritical because we do the same things they do," said Mr. Malinowski, a former Assistant Secretary of State for Democracy, Human Rights and Labour in the Obama administration.
---
One-time big boss drops bombshell
It was a top-level meeting that is held weekly.
There was pin drop silence when a onetime big boss, still in the forefront, dropped a bombshell.
He told a top bureaucrat, now at the helm of affairs, to get back another major organisation dabbling in matters financial including foreign.
That was the talking point among participants this week. The question they ask is whether the man will move out or stay put.
---
Remand applications via video links
In principal towns, including Colombo, courts will soon have facilities to video conference with prisons over remand applications.
This is in the light of heavy financial commitments by Prison authorities to transport prisoners from where they are held to courthouses.
A proposal to have this new system was approved by the Cabinet of Ministers.
According to the Justice Ministry, there are an estimated 15,000 remand prisoners in 23 prisons. From them, at least 5,400 are being taken to courts daily, according to the Justice Ministry.
---
Karuna goes to Ampara, resorts to communal politics
For Vinayagamoorthy Muralitharan, also known as Karuna Amman, the one time LTTE Commander in the East, surviving in politics is something relatively new compared to his knowledge in armed warfare.
After he contested twice in previous Parliamentary elections from the Batticaloa district and got defeated repeatedly, this time he has moved to the Ampara district. To woo Tamil voters there, he is said to be spreading anti-Muslim sentiments among the Tamils who live side by side with Muslims in the district.
On Wednesday, mega sized banners of Karuna Amman, like those of South Indian movie stars, were burned down near Kalmunai town by unknown persons in the early hours. Kalmunai police are said to be investigating the incident following a complaint.
Commenting on the police inquiry, a Kalmunai resident said that the mega size banners were put up in violation of election regulations in the first place and now the police are investigating who damaged them. 'Isn't there a flaw in the police probe?'
---
UNP calls for full disclosure of funds received by Govt. to combat COVID-19
The UNP yesterday reiterated its call to reveal details of the funds received by the Government of Sri Lanka to battle the outbreak of COVID-19.
"The government must also reveal the details of the donated medical equipment that they have received since the declaration of a global pandemic by the WHO," a statement from the UNP said.
The statement came after the Health Minister Pavithra Wanniaarachchi insisted that the World Health Organisation did not give the Ministry any funds directly, but only spent funds on COVID-19 control programmes.
The UNP statement said the Minister has tried to avoid her responsibility by limiting her response to the contribution of WHO whose finances have already taken a sizeable cut.
The Leader of the United National Party has stated that upon the WHO declaring a global pandemic, funds were made available to Sri Lanka to combat COVID-19.
The Minister of Health, Nutrition & Indigenous Medicine, along with the WHO, in a statement said Sri Lanka has only received US $1.9 million from the world health body.
Due to the present WHO controversy, which includes cutting of funding, the global health body does not have funds to distribute.
However, it is another member of the United Nations system that handles development assistance which is responsible for funding to member states whose economies have been impacted by global pandemics.
"In addition we have also received funding from the Asian Development Bank, the regional development banking body of the UN, as well as direct contributions from foreign countries and organisations. This includes the European Union and its member states," the UNP said.
The Health Ministry in a statement said that the claim made by the UNP leader Ranil Wickremesinghe that the WHO had donated Rs 230 million to the Ministry was not correct.
The Ministry explained that the WHO Colombo office had received funds directly from the WHO and their Colombo office was spending it on COVID-19 related programmes.