Go Lankan with crispy kokis, jumbu socks
View(s):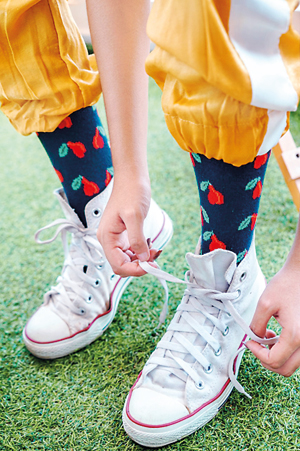 It's time to let your socks strike up conversations with the 'Truly Sri Lankan' pattern collection from MAZE. Drawing inspiration from everything that makes Sri Lanka special, Maze has create a truly Sri Lankan range of that include the crispy Kokis, the Jambu fruit (Rose Apple), the TukTuk and breezy Coconut Trees.
All MAZE socks are made with the finest combed cotton, and come pre-washed for maximum colour retention and comfort. MAZE can be purchased online at socks.lk, where a percentage of each sale goes towards the upkeep of Prithipura communities. They are also available at Café Kumbuk, Cotton Collection, Dilly & Carlo, O:LIVE.couture, Pendi, Selyn, ShirtWorks, Ripe or Urban Island stores.