Thenuwara's latest on political corruption
View(s):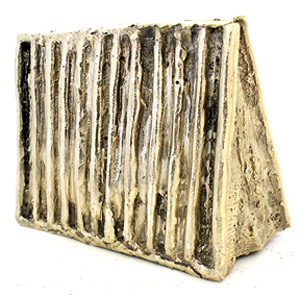 Artist, activist, lecturer and curator, Chandraguptha Thenuwara's body of work is dedicated to exposing political corruption. These works are exhibited annually on July 23 to commemorate 'Black July 1983'.
In 1997 he began a series of work titled Barrelism in response to the changes in the cityscape during the war. He moved from Barrelism on to Camouflage, Neo-Barrelism, Dhammapada, Post-Barrelism, Beautification, Electric Chair for Sale and most recently Glitch.
This year, his exhibition M.O.B. presents a continuation of these works alongside installation and  sculpture, a reference to previous themes and an attempt to highlight dysfunctional politics.
M.O.B. which is on now at the Saskia Fernando Gallery, 41, Horton Place, Colombo 7 will go on till August 13 from 10 a.m. to 6 p.m. daily.