A play that exposes the follies of people
'Mini Kirana'
View(s):
'Mini Kirana', latest tele production by Sri Lanka Rupavahini Corporation (SLRC) directed by Vijitha Manjula Sinhapruthuvi is now being screened on every weekday from 8.35 pm onwards. Screenplay written by Susiran de Silva, 'Mini Kirana' reminds its viewers of how people who mismanage the opportunities in their lives and end up in desperate situations.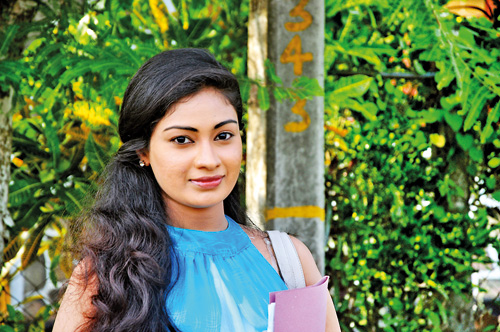 'Pinsara' is a middle aged man involves in agricultural activities in a rural village. A childless, Pinsara is a heart patient and lives with his wife.
In a dramatic turn of events, one night a treasure hunter while running away from police forced himself into the house of Pinsara. The stranger pleads with Pinsara for help to escape from the police but this is turned down. However the treasure hunter offers the couple a seemingly valuable gem in return to their support and the avaricious Pinsara agrees to this and arrange the escape.
Following morning Pinsara, goes to one his distant relatives, Mudiyanse to get a support to sell the gem. Initially one gem businessman offers them a fairly high amount but the two refuse this with the hope that they could get a higher offer.
Pinsara and Kusum dream of their unexpected fortune and start testing the honesty of their relatives. The couple who keep the secret of the gem, goes on asking for financial support to conduct a heart surgery for Pinsara. Relatives of both parties turn down their request.
In the meantime, Mudiyanse who dreams of the commission he would get by selling the gem, enters into an expensive life style. He buys vehicles on loans and expends lavishly on his family. In the meantime Pinsara and Kusum's relatives who come to know about the gem start new relationships. They even support the couple financially but all these with ulterior motives.
All these take a dramatic turn when Pinsara and Mudiuanse go to sell the gem for a higher amount but find that due to a slight damage the value of the gem is very different to their expectations.
The cast of Mini Kirana include Sarath Kotalawela, Suraj Mapa, Sampath Jayaweera, Chandika Nanayakkara, Udaya Kumari, Avanthi Aponsu, Roshana Ondatjie, Niluka Rekani, Wasantha Kumarasiri, Kumara Wanduressa, Sithyajaya Jayasrkara, Wathsala Kalpani, Ranmali Gunatillake and Nishadhi Dhanushka.
Produced by Walter Abesundara, camera direction by Chandana Dharmapriya, edited by Madura Prasad. Make up is handled by Priyantha Ishwara and art direction is by Rohith Jayatillake.