Sustainability in travel industry
View(s):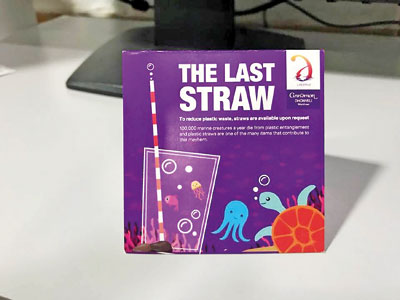 In recognition of their adherence to top eco-friendly strategies and global sustainability practices, Cinnamon Dhonveli Maldives and Cinnamon Bey Beruwala have once again received certifications from the prestigious Green Globe Initiative.
Showcasing how the concept of eco-friendly luxury is the future of the hospitality industry, Cinnamon Bey Beruwala received its certification for the fifth consecutive year and has been awarded the highly acclaimed 'Gold' status by Green Globe. Whilst all of the hotels in the Cinnamon portfolio have received Green Globe certifications at-least once, Cinnamon Bey Beruwala is the only Cinnamon property to have achieved 'Gold' status, marking a key milestone for the brand in its ongoing quest to run an environmentally-friendly operation that conserves energy, minimises waste and promotes sustainability at every touch point.
The Green Globe initiative recognises and awards corporates in the travel and tourism industry that demonstrate extraordinary eco-friendly approaches, attitudes and practices that help steer their countries and businesses towards a green, pollution-free era. Both Cinnamon Bey Beruwala and Dhonveli Maldives demonstrated their exemplary ability to manage energy consumption, reduce their carbon footprint and achieve sustainable growth that aligns well with national and regional environmental goals.