A Play on popular Demand
"Balloth Ekka Baa - 2"
View(s):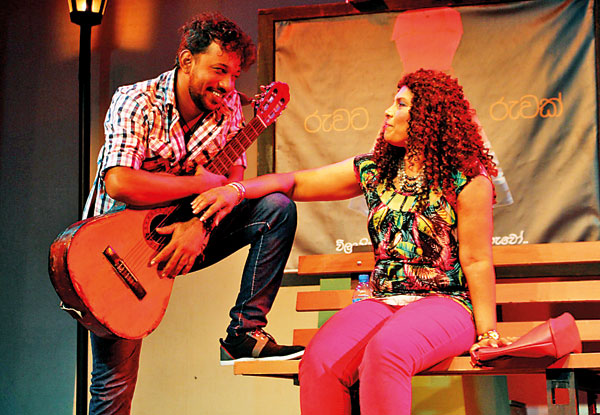 Following the popular demand for the original play, playwright Ravindra Ariyarathne has produced "Balloth Ekka Baa-2", the second segment of the play under the same title. The new play will go on the boards at 3.30 pm and 7 pm on June 23 at the Lionel Wendt Theatre, Colombo.
The play stars Gihan Fernando, Kumara Thirimadura, Chamila Pieris, Sarath Karunarathne, Chinthaka Pieris and Ravindra Ariyarathne himself.
The music direction of the play is by Anthoney Surendra and the background  creations are by Llwellyn Vanderwall while stage management is handled by Sumedha Prasanna.
Makeup by Wasantha Vittachchi and 'Balloth Ekka Baa 2' is produced and organised by Jude Srimal. All seats are box planned and tickets are now available at the Lionel Wendt theatre.