Muslim envoy slams ex-minister for controversial remarks
View(s):

Unbelievable but true. A leading Muslim country's envoy read the riot act to a one-time minister who has resigned in protest.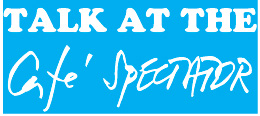 He did not hide his anger over the controversial politician making public remarks that the diplomat's country together with other like-minded countries should expose the Sri Lankans over the treatment of Muslims.
"Don't place your community at risk with those irresponsible remarks. We are not here to do your bidding," the envoy exhorted.
Then he dropped the bombshell. The angry envoy held in his hands a pile of documents. "Look what you have done. You got all this money from us saying they were for projects for your people. They never went for their welfare. We know where you sent the money," he exhorted.
The onetime minister was unmoved. He said he would fight it out and made a hasty exit.
Days later, the envoy in question heard another bitter story. The former minister turned up at the Iftar party hosted by President Maithripala Sirisena last Tuesday evening and told a colleague, "Sri Lanka is becoming a Myanmar." The one who heard it laughed it off but was dismayed.
He later told another colleague "this guy wants us to fight his own battle."
In all this, there is a serious snag when it comes to a three-member Police Committee that is now conducting probes. Diplomats who have incontrovertible evidence through documents about the gross abuse of their countries' funds cannot complain for fear of being involved in the "internal affairs" of the country. Some are won over and the others are frightened.
Why worry when one has powerful friends in powerful places?
---
Resignations trigger scramble for highways
It was hardly an hour after word got around that a group of Muslim ministers, state ministers and deputy ministers would resign en masse.
Canvassing began within United National Front (UNF) circles and from others for different positions.
What raised eyebrows was a request by a senior who wanted to annexe the subject of highways to his existing ministry.
"Highways show him many ways," remarked a colleague who knew his connections to the hot portfolio.
---
Pujith told: Address PSC, not the media
Suspended Police Chief Pujith Jayasundera was carried away momentarily when he was testifying before the Parliamentary Select Committee (PSC) probing the events leading to the Easter Sunday massacre.
He turned to the media and began addressing them. He declared there were two causes (or four words) why those attacks took place. One, he said, was "system failure" and the other failure of "national protocols."
It took a member of the Committee to point out to him that he was testifying before the PSC and should not address the media.
---
Sirisena: Minister behind 83 riots
After he hosted his Iftar ceremony on Tuesday evening at the Janadipathi Mandiraya, or President's House, President Maithripala Sirisena met Colombo-based envoys of the Organisation of Islamic Cooperation (OIC) countries.
During his interaction, he noted that the ethnic violence in July 1983 was instigated by a Cabinet Minister.
---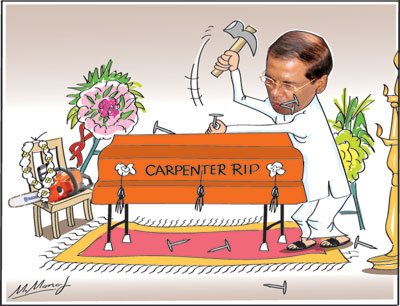 A nail in the carpenter's coffin, says MR
President Maitripala Sirisena's remarks that carpentry shops would be banned in time to come have not only caused concern among those who are in the carpentry profession.
Opposition leader Mahinda Rajapaksa himself expressed concerns over the proposal.
"At this rate, we may not be able to make a coffin," he told journalists.
He said that if the proposal was implemented thousands of carpenters would lose their jobs.
---
Firing and misfiring over bullet proof vehicles
UPFA Parliamentarians supportive of Opposition Leader Mahinda Rajapaksa this week reiterated that a move to provide Mr Rajapaksa with a bullet proof vehicle had ulterior motives.
They claimed Prime Minister Ranil Wickremesinghe made the proposal, because it would be he who would be using the vehicle after the election defeat.
But, Prime Minister's Office sources this week dismissed the claim, insisting the request for the bullet proof vehicle came from the office of the Leader of the Opposition itself.
On April 22, a day after the Easter Sunday attacks, the Opposition Leader's office in a letter reasoned out for the request. It said that when R. Sampanthan served as the Opposition Leader, he had been provided three vehicles and after Mr Rajapaksa was appointed to the post, two of those vehicles were provided for the use of the former Opposition Leader Sampanthan.
The letter said that Mr Rajapaksa did not have suitable vehicles for his official duties and that security officials have recommended that a bullet proof vehicle be used for his travel.
The letter added that the existing bullet proof vehicles were old and therefore a new vehicle be provided to him.
The request from the Opposition Leader's office was sent by Prime Minister's Secretary E.M.S.B. Ekanayake to the Finance Ministry.
But, the Finance Ministry responded saying that since the cost of such a vehicle was above the permitted level of Rs 43 million, cabinet approval was required to go ahead with the proposal.
It is not clear whether the UPFA members, who claimed that the bullet proof vehicle was a cunning move by the Prime Minister, knew about the letter.
The proposal has been currently put on hold.
---
Muzammil begins with a slip of the tongue
It was a slip of the tongue. Western Province Governor A J M Muzammil assumed duties in his office on Thursday.
The former Colombo Mayor began his speech before well-wishers in front of a plethora of microphones. The first words were about Garu Janadipathi Mahinda…
He soon realised it was not Mahinda Rajapaksa but President Maithripala Sirisena whom he should have referred to. The mistake was quickly corrected.
---
Wimal challenges Rishad over use of CWE vehicles by terrorists
National Freedom Front leader Wimal Weerawansa has thrown a challenge to Rishad Bathiudeen, former Trade Minister.
Addressing a public meeting in the outskirts of Kandy, he asked the former minister to publicly deny that pro-IS extremist suicide bomber Zahran Hashim or his backers had used a vehicle belonging to the state-owned Co-operative Wholesale Establishment (CWE).
"If he publicly denies it, I will provide the evidence to prove that he is wrong," Mr Weerawansa said.
Mr Bathiudeen on Friday tweeted that he handed over a complaint against Mr Weerawansa to the Police Chief, alleging that the opposition MP was spreading baseless and false allegations against him.
---
Out of job, yet lucky
When he has to quit one job, at least for a minister, who takes on-again and off-again positions on critical national issues, is lucky.
He has left Sri Lanka for a Central Asian country on a brief assignment as advisor.
---
President had no time for me: Hemasiri
Former Defence Ministry Secretary Hemasiri Fernando, who testified this week before the Parliamentary Select Committee (PSC) investigating the Easter Sunday attacks, explained the difference between himself and former Defence Secretary Gotabaya Rajapaksa.
"Gotabaya Rajapaksa was de facto Defence Minister of the country. I was a helpless Defence Ministry Secretary who could not meet with his Defence Minister even once in two weeks. I used to wait two or three hours for him to turn up to sign documents."
Asked what the difficulty was in getting access to the President /Defence Minister, Mr Fernando simply said, "he had no time."