Fusion of different art forms at Down Town Pulse
By Sashini Rodrigo
View(s):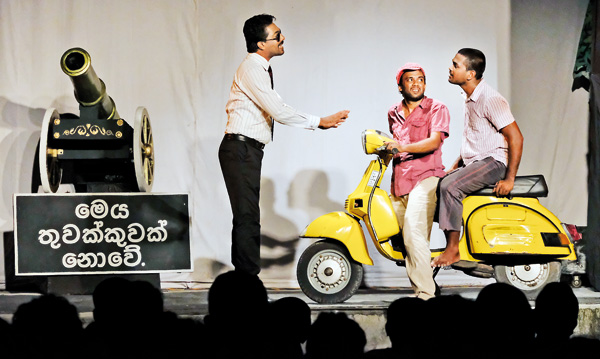 The eclectic Bakeriya Space in Kottawa once again became home to the Down Town Pulse arts festival, which concluded recently.
The week long festival featured a variety of artistic expression – including music, photography, graffiti art, stage dramas, film screenings, video art and more. The week ended with a concert featuring music of all genres like alternative, metal, classic rock, etc.
Founder Viraj Liyanaarachchi has always firmly believed that when it comes to showcasing art, there is a major difference between the concept of a gallery and that of a public space.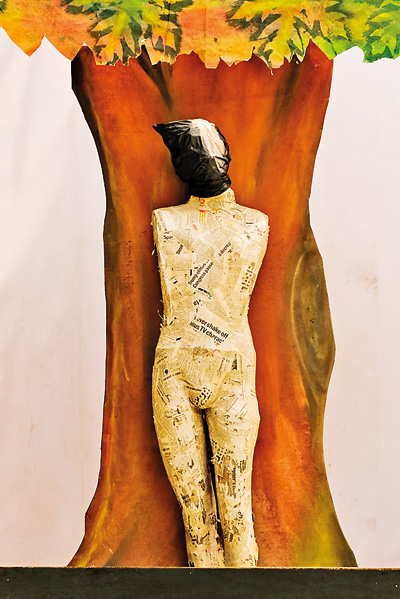 This is because in most instances, the artists who get together at a gallery do it for a commercial purpose. But a public space is not that, and instead gives opportunities for anyone to better appreciate the exhibits that aren't solely limited to a canvas.
Down Town Pulse is essentially the line that bridges these worlds together. The event featured a cultural festival that showcased art in various forms.  This was a first for Down Town Pulse, which has always been renowned for its underground musical concert.
The space used was a converted bakery, which boasts a safe haven for the creative mind. Although it is still referred to as the 'bakeriya', it has long been converted into a musical space where people used to come in, jam, and form their own bands. Following this, the stage was created slowly and thereafter, dramas were also staged.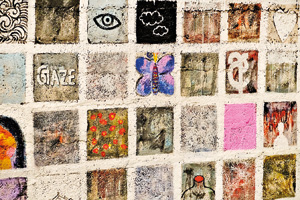 As artist Jehan Appuhami puts it, everyone has their own means of expression. Whilst some can sing or dance, others can draw or act. Everyone has their own talents, which is unique to them alone. And when you take them as a whole, this can be classified as art and bring them together, ensures that there's something for everyone to enjoy.
"We wanted it to be a fusion of a range of art forms and its about converting the gallery into a public space," Viraj explains. He adds when it comes to the artists, some of them also try to showcase societal problems, through their work and that needs to be changed. Art should be something that is truly felt by someone and not solely as a platform to showcase one's political problems.
"In that sense we are creating a small difference."
Art knows no boundaries, especially age, and getting children involved has become a priority. Performance art sessions, stage dramas and workshops will be run during the week especially for children to explore their talent and find their range and energy.
The artists tell us they wanted to see how the kids would use such an open space to explore their creative side. Jehan believes that the kids aren't free these days, inundated by constant classes , studies etc and this doesn't give them a chance to think creatively. At Bakeriya, they are free to talk, laugh , play musical instruments etc. Kids from different backgrounds try to understand each other and work together.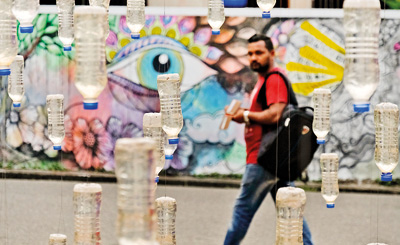 Bakeriya is open to everyone to do their own art, by dedicating an entire week to showcase the creative talent of Sri Lanka, free of any form of discrimination or hidden agendas. If you believe in a particular form of art and if it doesn't harm anyone, this is a space open to you.
Follow them on facebook.com/DownTownPulse