Yesteryear's schoolboy sportsman, Ray de Silva passes away
View(s):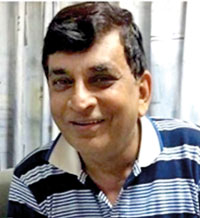 A popular schoolboy sportsman of yesteryear, Ray de Silva passed away this week. A triple coloursman at Royal College, Colombo, de Silva played First XI cricket in 1969 as a wicket-keeper under the captaincy of Eardley Lieversz and in the Royal-Thomians from 1971-73 under Jagath Fernando, Asitha Jayaweera and Ajita Pasqual.
He was in the Royal College First XV rugby football teams from 1970 to 1973 playing under Jagath Fernando, Fred Perera, Gamini Gunasekera and Michael Muller and won Public Schools athletics colours for being a member of the 4 x 100 metres relay team at the Public Schools athletic meet.
The team included C.L.A. Fernando (captain), E.L.C. Fernando and Thisara Samarasinghe. He later captained the Royal College athletics team.
He played for Sri Lanka Combined Schools in both cricket (versus Australian Combined Schools) and rugger (verses English Combined Schools) and while still at ROyal played in the crack CR&FC team captained by K.G. 'Ali' Ratnapala in 1973.
Unfortunately Ray de Silva did not pursue his sporting career and instead went into the tea trade.
He worked as Tea Director at Hebthulhabhoy and Senok before his retirement last year due to health reasons.
His funeral was held on Thursday, ironically, on the first day of the 140th 'Battle of the Blues" encounter of the Royal-Thomian amidst a large gathering of friends and colleagues from many schools.