Karandeniya Central's Samith Isuru in sight of a rare double
By Lakshman Ranasinghe
View(s):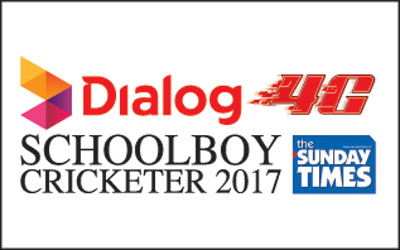 To reach milestones in batting and bowling in one season is a rare achievement that will be hard to erase. A superb all-rounder from Karandeniya Central College, Samith Isuru has scored 1,013 runs and in on the verge of reaching 100 wickets, as he already has 95 wickets, with one match to go.
Isuru is confident he will be able to capture five more wickets in the quarterfinal match of the Singer Under-19 Division II match to be played, to fulfill the dream. This fine all-rounder joined the 1,000-run club in 12 matches.
A 3rd-Year Coloursman and deputy skipper of Karandeniya Central team, which is a strong all-round outfit, with 8 outright victories in 15 matches. Isuru scored 3 centuries and 5 half-tons, in reaching the 1,000-run mark. His best was 179 against Vidyartha College, Kandy. The other two centuries were against Kingswood College, Kandy (120) and Ananda College, Elpitiya (104).
As a right arm leg-spinner, Isuru's armoury is rich with a googly and an arm ball which skids off the wicket, making the batsman hesitate to make a stroke. A sharp turner of the ball, his 95 wickets has 5, 10-wicket match bags and several 5-fers.
The right arm leg spinner's 10-wicket match bags were against Revatha College, Sri Devananda College, Kularatne College, Kalutara Vidyalaya and S. De S. Jayasinghe College.
This stylish right handed top order batsman with strokes all round the wicket, never loses his concentration and makes every run count.
With two more years of school cricket ahead of him, this all-round cricketer is focused and determined to make Karandeniya Central College a school to be reckoned with, among the top schools in the island.
Speaking to the Sunday Times, this talented cricketer thanked all his coaches and the academic staff of the school for guiding him from his younger days to be a cricketer and student putting school before self, which had enabled him to reach his present position.
Isuru hopes to reach the top, both in sports and studies, step by step, and be an example to others.