LPL held back — Arnold sent home
View(s):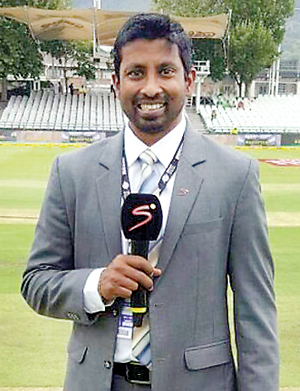 Sri Lanka Cricket will suspend the service of Lanka Premier League (LPL) Tournament Director Russel Arnold until they are ready to launch their ownT20 league.
A local T20 league was considered a highest priority by the previous administration led by Thilanga Sumathipal and, after getting a blueprint ready to launch the first phase in August this year, they appointed Arnold to manage the tournament. However, the tournament was in doubt ever since that administration ended their term on May 31.
"We will be meeting on Monday to decide the fate of the tournament," said CEO Ashley de Silva. "As it is, we cannot have the tournament in August but we are looking at another window to see whether we could squeeze it in."
Arnold was hired only in early April and was offered a two-year contract to organize the tournament after getting approval for a five-year window to conduct the tournament with foreign players.
This is the third time a showpiece T20 tournament proposed by SLC has been cancelled. There have been four attempts. Sri Lanka tried to start their on league between 2011 and 2013 and only succeeded in 2012.