Ana says, shortcuts will not work for our current woes in cricket
By S.R. Pathiravithana
View(s):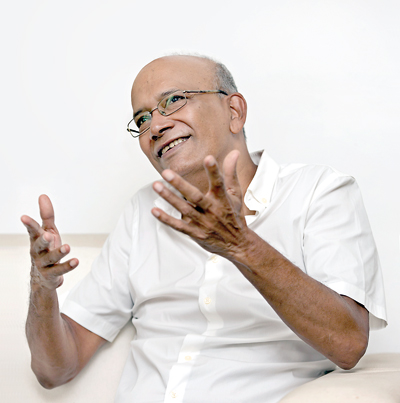 Former Sri Lanka Cricket Board president Ana Punchihewa views that there are no quick fixes for the prevailing cricket impasse. He opines that unless we arrive at a plausible solution with consensus, the prevailing fragile system would keep on collapsing.
Speaking to the Sunday Times after meeting of former heads of Sri Lanka Cricket – Arjuna Ranatunga, Sidath Wettimuny, Jayantha Dharmadasa and himself, Ana Punchihewa observed "What I can see is only short term solutions. We really have to look beyond; we must look at least for the next five years. As for me, as for now, it is like a ship without a captain, no one knows what our next call of port is! I agree that we need a new constitution; we need to revamp our first class structure. Take a close look at the voting structure, I mean there are a lot of basic things to do, but, it has to be done in a professional manner."
He said that in 1995, a similar situation prevailed. There he managed to convince his co-group that they needed a change in attitude. He said he told the then executive committee members, 'Cricket was getting very commercialised and professionalised all over the world, the other boards were up and running and we were not and if we didn't change we would have been lagging behind.'
"Then the then executive committee decided along with me to launch a five year plan. It was going to run up to the next millennium which was arriving five years hence. There we decided how to go forward, so we got holders of all the stakeholders of cricket – some members from the committee, the executive committee, past cricketers like Ranjit Fernando and Michael Tissera, the captain of the team Arjuna Ranatunga and his deputy Aravinda de Silva and leading umpire K.T. Francis, just to name a few and we decided to have a workshop. It was a workshop that held for 3-4 days at the Bentota Beach Hotel, it was in September 1995.
"We also got the Sri Lanka business foundation which was headed at that time by Charitha Ratwatte and there they gave a person who led us through the whole process to moot the corporate plan for cricket. At the end of the meeting we got the consensus and we produced a booklet which was named "Best Test playing Nation by the year 2000". It was a five-year plan which was going to be reviewed annually, with the overall object in mind. I feel that Sri Lanka's cricket is in a similar situation now and we must do a corporate plan – may be a five-year plan that would see us through to 2022 and have a pathway.
"Once again we can get the views of all parties involved – affiliated clubs, controlling clubs and a member each from the districts and provinces and get the others like the past cricketers — a same kind of mix we had last time and arrive at a consensus. Then everyone will be at the same wavelength and then use that as the catalyst to do the changes to the constitution. There they also make sure that it would be still there in five years, by making it institutionalised through an act of parliament."