9th Trinco Blu Sailing Regatta on June 30
View(s):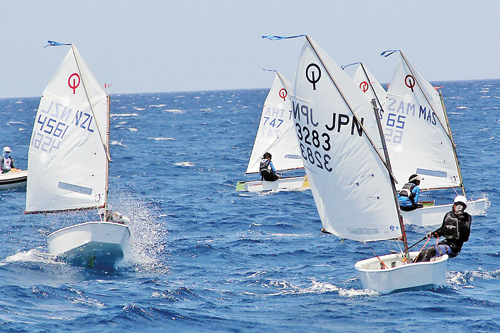 The 9th Trinco Blu Sailing Regatta hosted Royal Colombo Yacht Club (RCYC) Regatta 2018 is scheduled to be held on June 30 in Trincomalee with a record number of 50 boats in action, the largest fleet to compete at this annual event.
This year's regatta will be worked off with three classes of boat races – 20 Optimists for sailors up to 15 years of age, 23 Laser class boats, both in the single handed category and seven Enterprise class boats and one GP14 in the crewed racing category.
The competitors were drawn from a number of sailing clubs including the Royal Colombo Yacht Club, the Colombo Motor Yacht Club, the Navy Sailing Club and young sailors participating from Royal and St. Thomas' Colleges.
It is predicted by Ralf Karpinski, the RCYC's Commodore that this year's event is set to see some great action on the water. With the southwest monsoon in effect it is set to have one of the biggest on-sea sailing events to be held in Sri Lanka. It will be a great experience for the sailors as the sailing is to take place quite close to the shore, giving a great opportunity to watch some championship sailors at work.