Then who will judge the judges
View(s):

It is a troubling issue. Each time the issue of judges withdrawing from hearing a particular case and the case is postponed sometimes for several months as has recently happened, the story inevitably makes media news.

Then we as laymen begin to ask ourselves what will happen next. Will such a case be heard at all or simply wither away and die?
Not tutored in the law and in court procedures, there are perhaps thousands of others like me who must surely wonder why this particular case is dragging on for three years or so (as I was told) without any signs of resolution.
Not that Sri Lanka is otherwise known for its fast-tracked justice. There are surely cases that have dragged on for decades with no solace for those who have sought justice from an important arm of the state that is specifically tasked with providing justice impartially and transparently. Some litigants have died while waiting for justice.
As I learnt years ago when working as a journalist waiting for justice in Sri Lanka has often been like waiting for Godot.
The unofficial bar is partly to blame for this delay in providing justice. As the saying goes justice delayed is justice denied. But that hardly bothers some of the black-coated gentry. As long as litigants are able to come up with the fees mortgaging or selling their property and other assets to meet the demands of their lawyers, justice trundles along at a pace that would even shock a tortoise on the move.
When such things happen and the public begins to start asking penetrating questions about the functioning of the judiciary it signals rising doubts in the public mind about the integrity and efficiency of the legal system leading to growing loss of faith in the judiciary and the justice dispensed to the citizenry.
During my recent visit to Sri Lanka I had people pointing out to me news reports that said that another judge of the Supreme Court had "recused" himself/herself from hearing a fundamental rights petition filed by a former defence secretary Gotabaya Rajapaksa.
Rajapaksa's petition was asking court to stop what he believed was his imminent arrest by police authorities in connection with several ongoing investigations including allegations of financial corruption. The court gave an interim order halting any such attempt by the law enforcement authorities.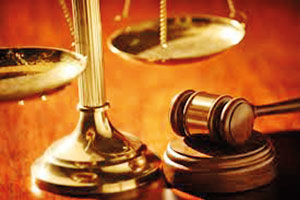 Since this interim order was given by court some three years ago, the case has never been heard I was told. Each time court sits one judge recuses himself/herself and the case is postponed by a couple of months or even more.
Recuse, of course, is a word usually used in legal situations and nothing to be scared of. It simply means that a judge has withdrawn, excused himself or been disqualified from hearing a particular case because his impartiality is or might be in question.
It appears that Gotabaya Rajapaksa first filed his case calling for an order from court to stop his arrest somewhere around July-August 2015 when the yahapalana government was in office. I was made to understand that at the time Justice Buwaneka Aluvihara 'recused' himself from being on the bench.
Since then at least four judges of the Supreme Court have withdrawn from hearing the case. This, naturally, has raised many questions in the public mind judging by what I heard from concerned persons who ask whether the accountability and transparency that was promised by a new dispensation is being observed or was merely a pledge made to the people to garner their votes on the road to power.
The fact that judges, at different times, are recusing themselves from one particular case surely leads to widespread speculation especially since the public is kept unaware of the reasons for such withdrawal. Why this particular case, the people ask.
It is argued that Rajapaksa has already got what he wanted for the interim order by court not to arrest him gives him what he wants. More so since each the time it comes before court, some judge withdraws thus causing the case to be postponed.
One question I was asked and for which I had no answer and still don't is what happens if one by one, or in twos, judges recuse themselves and exhaust the list of 11 Supreme Court judges.
The swirl of speculation that surrounds this issue is not good for Rajapaksa either though he seems to have got what he wants
Since this Government too does not like foreign judges sitting in our courts, does it mean the case ends up in some judicial dustbin especially if Gotabaya Rajapaksa makes a political entry?
Personally, I have no recollection of a similar instance in our post-independence legal history where so many judges have recused themselves from hearing one case. True there have been instances where a judge has pulled out of a case.
But that has been largely because of a motion/ objection raised by a party to the case in open court. Reasons have been adduced why the judge in question should not hear the case. These reasons are usually mentioned in open court and the public and the media are aware of why the presence of the judge on the bench is objected to.
But in the Gotabaya Rajapaksa case the public is not aware why all these Supreme Court judges have withdrawn from the bench after they were listed. I guess that there were good reasons for their actions.
Yet the problem here is nobody knows what those reasons are except perhaps the Chief Justice in whom they might have confided. But is that enough? In a society which the Government is proud to call democratic the judiciary, like other arms of the State, must be accountable to the people.
Therefore, any reasons for excusing oneself from hearing a case should be given in open court just as a motion by either party to exclude a judge from the bench is done in open court. Why is there a need to do so in some secrecy, if the judiciary is accountable to the people who pay from the public purse for its maintenance at some considerable expense to the public?
I recall that about one year ago the then Chief Justice of India, J.S. Khehar, was preparing to put in place guidelines for judges who often recuse themselves from hearing cases without mentioning any reasons.
My interest then was because there was this growing tendency among countries round the world for judicial integrity and codes of ethics for their respective judiciaries. This was based on the Bangalore Principles in which two Sri Lankans played a prominent role — Judge Christie Weeramantry, the internationally known and respected jurist who passed away in January last year, and Dr Nihal Jayawickrama, a legal academic and lawyer, who was intimately connected with the judicial integrity process and prepared the first draft that led to the Bangalore Principles on Judicial Integrity which has been recognised by the UN. Dr Jayawickrama is the coordinator of the Judicial Integrity Group.
Justice Khehar's guidelines were aimed at making it compulsory for judges who recuse themselves from cases to inform the registry in writing why they wish to withdraw so that the Chief Justice will be informed accordingly.
What is noteworthy is that reasons for recusing have to be stated in writing so that this is on record. In fact, another Indian Judge Kurian Joseph in one of his judgments expressed concern at the increasing number of recusals by judges. He said "I am of the view that it is the constitutional duty as reflected in one's oath to be transparent and accountable and hence a judge is required to indicate reasons for his recusal from a particular case".
Stating in open court the reasons why a judge wishes to stand down from a case would help reduce, if not eliminate, lax recusing standards which tend to reflect on judicial integrity.
While judiciaries around the world are moving towards incorporating the Bangalore Principles of Judicial Conduct, Sri Lanka is one of the few countries that has failed to do so and incorporate them in a code of conduct of its own.
At a recent conference of the Global Judicial Integrity Network in Vienna, Sri Lanka's Chief Justice Priyasath Dep is reported to said in an intervention that Sri Lanka does not have a code of ethics for the judiciary.
Some 25 years or more ago, efforts were made to draft a set of universal principles and values to guide judiciaries. Yet it seems strange that Sri Lanka's judiciary had made no known efforts to keep up with international practices to draft a code of ethics of its own.
Sri Lanka must surely be one of the few countries, if not the only country, that does not have a code of ethics for the judiciary. Why is that? Surely the public to which the judiciary is accountable deserves an answer, especially if public funds are expended to maintain the judiciary and its independence.
Judge Weeramantry mentioned in a lecture in London I attended that some of the principles and values that are being espoused today have had their origins in ancient civilisations and religious teachings centuries ago. They are found in ancient Egypt and in Hindu laws, in Buddhist philosophy, in Islamic laws and legal systems found in Africa, Rome and Greece.
Yet in this country in which Buddhism is followed devoutly and is accorded a foremost place, it seems our judiciary, over the years, has not thought it fit develop a code of ethics and has left the judiciary to function as it deems fit.
When the media, as the fourth estate, set itself up as a watchdog of governmental action, those exposed by media criticism sought to control the media seeking refuge under a saying of the ancient Roman poet and satirist Juvenal "Quis custodiet ipso custodies" meaning who will guard the guards.
One might ask our judiciary the same question.