Questions over SLAF's aircraft purchase deals running into a staggering Rs. 64.8 billion
View(s):

The Sri Lanka Air Force (SLAF) has ambitious plans to purchase helicopters of different makes and Unmanned Aerial Vehicles (UAVs) at a staggering cost of more than Rs 64.8 billion, according to documents seen by the Sunday Times. The Defence Ministry is expected to appoint a Technical Evaluation Committee for this purpose. An earlier committee ceased to function after a senior officer of the rank of Air Vice Marshal retired.

The major portion of the planned procurement is ten Mi 171 SH Russian-built transport-cum-combat helicopters. For this purpose, a partly used US$ 300 million credit line, which lapsed in 2015 and has been renewed by Russia to allow Sri Lanka to purchase a Gepard 5.1 Offshore Patrol Vessel OPV), is to be utilised. This makes clear that the Government will not go ahead with the controversial OPV deal. It has been enormously costly compared to OPVs provided by India.

The SLAF also wants to purchase four more Mi 17 helicopters at a cost of more than Rs 14.3 billion for use in United Nations assignments as peace keepers. It is mandatory in terms of UN rules that forces joining UN peace keeping missions in trouble spots around the world undertake assignments with their own equipment. Such investment takes long years to recover. In the case of a Sri Lanka Army deployment, it was originally estimated it would be five years but it continued thereafter. This as well as the ten helicopters for SLAF use will come from the original manufacturers, Ulan Ude plant in Russia.
The other purchases cover:
Four Unmanned Aerial Vehicles (UAVs) for reconnaissance and surveillance purposes. This is at a cost of Rs 6.2 billion.

 The purchase of six trainer helicopters at a cost of more than Rs 4.87 billion.
 The purchase of two Bell 414 helicopters for VVIP use at a cost of More than Rs 11.48 billion.
In addition, the purchase of two used Bell 206 B Bell Jet Ranger helicopters has also been planned. The entire Bell helicopter deal is to be financed through an intermediary in Singapore. He is said to arrange for foreign loans but the identity of the party is still not known. If the deal works out, this would be a rare occasion when the SLAF will procure used helicopters or for that matter even Bell 414s for VVIP transport since they are relatively small. Among the varied arguments used is the reluctance of western VIPs to fly in Russian made helicopters. Yet, the Mi 17 transport-cum-combat helicopters are among those in the United Nations inventory.
An expenditure of more than Rs 64.8 billion, only for the Air Force, does raise some questions. Firstly there is no war and more importantly such massive purchases have not taken place at that time. An argument in favour of the move, however, is that the equipment used by the tri services would have to be updated and modernised.
However, with a badly deteriorating economy, questions are being raised on the wisdom of ploughing vast amounts of tax payers' money into military procurements. This is even without identifying the major threat perceptions. Moreover, this is at a time when some western governments too have begun to demand downsizing the military for continued assistance in some sectors of the economy.
One aspect which has not been adequately addressed is the troop strength and equipment requirements after the Tiger guerrillas were militarily defeated in 2009. The fact that different helicopter manufacturers are being considered underscores the absence of any standardisation and continuing ad hoc approach. The fact that what is procured on credit has to be repaid for generations to come is lost.
---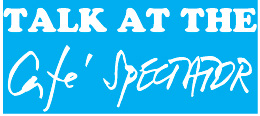 Bond report: MPs to get redacted portions after Presidential Secretary returns
The redacted portions of the Commission of Inquiry report into the Central Bank bond scam will remain in the custody of Parliament Secretary General Dhammika Dassanayake.
This is until the return of Presidential Secretary Austin Fernando who is now in Vienna on an official assignment. Thereafter, he is expected to provide Speaker Karu Jayasuriya with all other related documentation connected with the report.
It is only then that Speaker Jayasuriya will make available copies to members of Parliament. It will either be in printed form or in a compact disk. The Speaker told Parliament on Thursday that the Commission report did not contain any list which said that 118 MPs had received funds from companies associated with Arjun Aloysius, now in custody in connection with the bond scam. He was confirming our report that appeared in these columns last week. These names are surfacing as the CID detectives unravel the names of those who received payments.
On Thursday, Speaker Jayasuriya gave some advice to MPs who offered to give him affidavits that they did not receive any monies from Mr Aloysius through his companies. "I don't need affidavits. Act according to your conscience," he told them.
---
SLAF chief gets extension
President Maithripala Sirisena has extended the term of Sri Lanka Air Force Commander Kapila Jayampathy.
He was to have retired on May 25 this year.
As a result, Air Marshal Jayampathy will remain in office until the same period next year.
President Sirisena made the decision in his capacity as Minister of Defence in whose purview the armed forces come under.
---
President settles clash between ministers
President Maithripala Sirisena had to intervene to settle a verbal duel between two ministers at last Tuesday's ministerial meeting.
It was Rishad Bathiudeen who raised issue over the inclusion of his colleague Rauff Hakeem in a Cabinet subcommittee that was to deal with matters relating to displaced people. "There are no displaced people in the Kandy District which he represents," exhorted Mr Bathiudeen only to draw a retort from Mr Hakeem.
The Sri Lanka Muslim Congress (SLMC) leader said what Mr Bathiudeen said was not relevant. He was the leader of a party which had local councillors and those in Provincial Councils who had an interest in displaced people not to mention himself.
President Sirisena said he would arrange a meeting of the duo where matters would be sorted out.
---
Rajapaksa's old secret evokes laughter at birthday party
Former President Mahinda Rajapaksa is a consummate story teller and his sense of humour is matched only by a few of his political colleagues.
At the 74th birthday party of onetime Chief Justice Sarath N. Silva on Thursday night, he left guests with stitches of laughter. It was over a matter which was, in a sense, an old state secret that could be told.
He had turned up to chair a National Security Council meeting one day to see a top runger in uniform standing on the table and threatening a colleague. The duo were both acclaimed heroes of the separatist war.
Mr. Rajapaksa said he had to not only bring peace but also ensure the two great fighters did not sit next to each other. Keeping them at a distance helped. Both did their job and have ended up as enemies again. One of the heroes was present at the party and kept nodding when Mr. Rajapaksa related the tale.