The Russian Prima Ballerina
View(s):

Anna Pavlova, a name that prompts the evolution of Russian Classical ballet with her artistic techniques, in theatres where performances were staged under the lights that shone through her every move. As a principal artiste of Mariinsky Ballet, formerly known as the Imperial Russian Ballet and the Ballet Russes, she has gained the title of prima ballerina (the chief female dancer) due to her unconditional commitment and determination towards this form of art.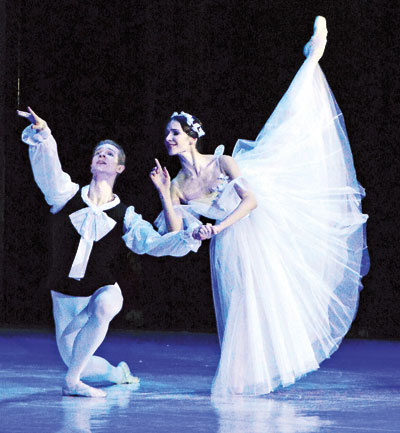 Born in the year 1881, little Pavlova had her first experience of ballet at the Imperial Mariinsky Theatre, where she witnessed the original production of 'The Sleeping Beauty', accompanied by her mother.
Deceived by appearance, the Imperial Ballet School rejected nine-year-old Pavlova's audition, branding her as 'sickly looking'. However, faith was strong with the young one, as she once again auditioned a year later, in the year 1891 and was accepted as a student. Her journey towards success is no fairy-tale, as she struggled with adapting to the classical ballet techniques due to the structure of her body and legs, earning several nicknames by fellow students that mocked her. Her perseverance was strong, practising day and night to develop skills, determined to master the art of ballet, later stating, "No one can arrive from being talented alone.
God gives talent, work transforms talent into genius".
The solo performance, which she had performed for over a victorious number of four thousand is now an influence for modern adaptations of the 'Swan Lake' as well.
Russian Centre in Colombo proudly presents, Russian Classical Ballet in Colombo, headed by Natalia Permyakova and her talented troupe of young ballerinas will be on stage on the 30th and 31st of March, 2018 at the NelumPokuna Performing Arts Theatre.