Lanka may score after ICC – Indian Govt. disagreement on tax exemptions
View(s):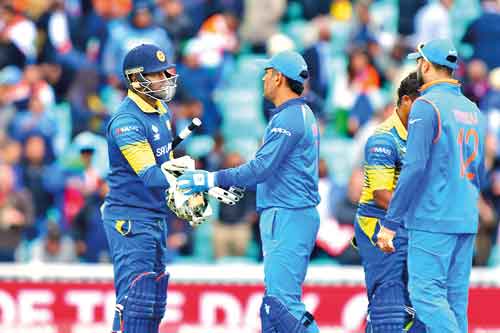 The International Cricket Council (ICC) has decided to explore alternatives venues for the 2021 Champions Trophy to be held in India because of an ongoing tax issue with the Indian government.
All major sporting events receives tax exemption but Indian government has refused to honour the request despite efforts by the ICC and the Board of Control for Cricket in India (BCCI).
"The Board expressed their concern around the absence of a tax exemption from the Indian Government for ICC events held in India despite ongoing efforts from both the ICC and BCCI to secure the exemption which is a standard practice for major sporting events around the world," ICC said in a statement.
"The Board agreed that ICC management, supported by the BCCI will continue the dialogue with the Indian Government but in the meantime directed ICC management to explore alternative host countries in a similar time zone for the ICC Champions Trophy 2021".
This means, there's a greater possibility of Sri Lanka and Bangladesh being picked as hosts in the event the talks between the government and cricket authorities fail to reach a compromise. However a final decision on whether India will host the event will be decided by the end of 2019.