Tired of chocs and flowers?
Shakya Wickramanayake looks at some out-of-the-box gift options for Valentine's Day
View(s):
It's the day for romance when cards, chocolate, flowers and romantic dinners for two seem everywhere. We are inundated with the usual cliched options but if you're looking to be different, check out our list of unusual gifts you can get your loved ones this Valentine's Day.
Colourpress
If your significant other loves stationery Colourpress offers a range of journals, notebooks and planners that can be custom designed or personalised with foil sticker monogramming of names. With prices ranging from Rs 1000, they generally require two days notice for personalising existing designs and one week's notice for custom-made designs. And if you're engaged or hoping to be by Valentine's Day, why not surprise your fiance with a custom-made wedding planner, since every bride-to-be meticulously plans her big day.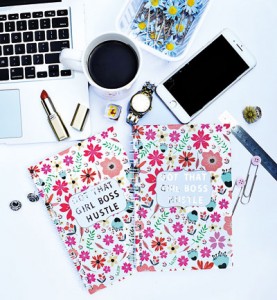 Their cutesy and colourful bookmarks, magnetic divider tabs, planner stickers and paper with toppers, are also sure to be a hit with any stationery lover or avid planner.
They also offer a range of other customisable products including heart shaped puzzles, chocolate wrappers, photo frames, mugs, scrapbooks, memory books, and photo albums.
If you're feeling especially generous in your gift giving, their curated gift box service allows you to pick several from their product range and couple it with chocolates, flowers and even a bottle of wine.
Follow them @colourpress_stationery on instagram to see more of their designs and products, or contact them on 0775731301 or 0718763178 to place your orders or for more details.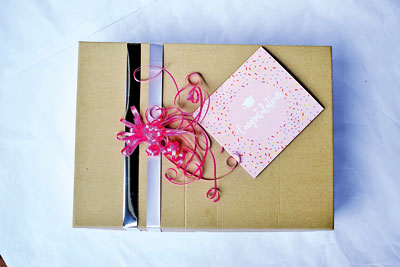 Idea Factory
Another great place to get customised stationery is the Idea Factory which offers notebooks in A4, A5 and A6 sizes with customisable and personalised covers.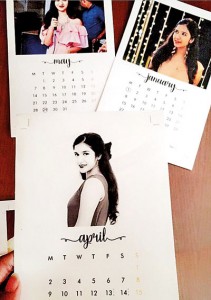 Customers have the option of either submitting their own designs or selecting from a range of in-house designs, which can cost between Rs. 950 -1200. For an additional cost they also can include two to five photos within the pages of the notebook.
They can also incorporate your photos into customised desk calenders, with one photo for each month. Coming in the dimensions of 4.6 by 7.5 inches, a calender is priced at Rs 1500.
Idea Notebooks typically takes between two to three days to complete a basic notebook order and upto six days for other custom orders. In addition to their prices they also charge for delivery based on the location.
Follow them @idea_notebooks on instagram to see more of their designs and products, or contact them on 0755222666 or designfactoryidea123@gmail.com to place your orders or for more details.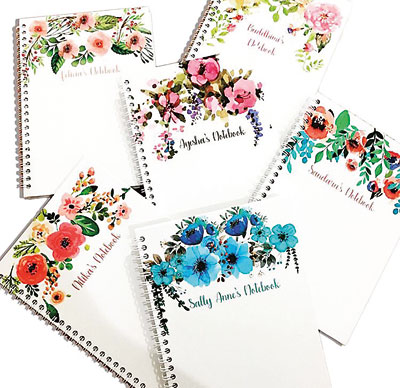 Bud: Let love grow
If your loved ones have a soft spot for plants or if you simply want to symbolise your growing love, why not get them a handgrown cacti or succulent from 'Bud '. This online store offers a variety of indoor plants, including cacti, aloe , sanseveria, jade and succulents, in different sizes in handpainted clay pots. The artwork on the pot can vary from simple patterns, to quotes, to drawings, and can be personalised in any way according to the customer's requirements.
Their sizes range from the aptly named 'Bitsy' at just 2.5 inches in diameter, to the 'Grande' (3.5"), 'Macho' (4.5") and 'Hugo' (6.5"). Priced between Rs 400 and Rs 3000, depending on the size, plant and artwork, an order will require between three to five days notice. Currently they don't deliver, but orders can be picked up from one of two locations in Colombo (Wellawatte or Colpetty).
Follow them @bud.letlovegrow on instagram and @bud.letlovegrow on Facebook, to see more of their designs and products. Or contact them at bud.letlovegrow@gmail.com or on 0777370391 / 0777324123 to place your orders and for more information.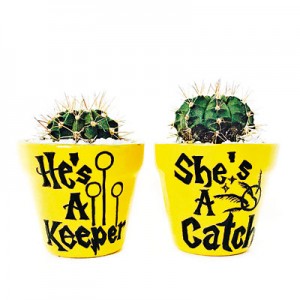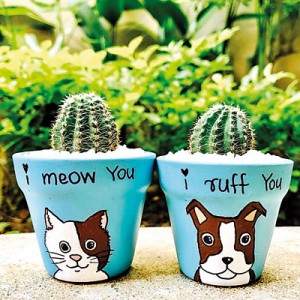 Shoelace Studio
For something a little more quirky and artsy, why not try the Shoelace Studio. A novelty store, the Shoelace Studio offers customers custom-made wall art, string and nail art, and lamps. These beautiful and creative decor items are sure to add personality to any room or space, and are a fun and interesting gift. Customers have free choice over size, colour, design and concept of the artwork, with Shoelace Studio being prepared to create products outside their already vast portfolio.
Prices range from Rs 800 upwards for word art, Rs 1500 upwards for lamps as well as for String & Nail artwork. An order will usually take seven working days to be completed and delivered. However if it's an existing product in their portfolio it may take less time.
Follow them @shoelace_studio on instagram , or @shoelacestudio on Facebook to see more of their designs and products. Or contact them at shoelacestudio@gmail.com to place your orders or for more details.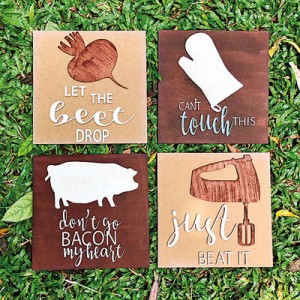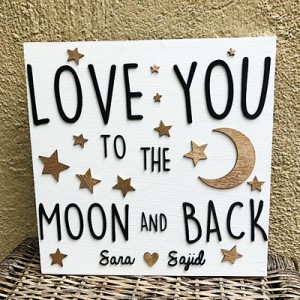 Basketeer
For those who are a little stumped, curated gift boxes like the ones offered at Basketeer to suit a variety of occasions and budgets may be a good option. With prices starting at Rs 1375 upwards, you can include a personalised message along with the gifts. Delivery is available islandwide and free if it's within Colombo and its suburbs. Customers simply have to choose from a list of options on their website and select a date for delivery.
However, if you wish to step it up a notch and create your own unique gift box, Basketeer will help you plan it out, source the items for you, set it in visually appealing packaging and even deliver it. Just email them to get started on the process. However, unlike the pre-curated gifts, which can be ready as early as next day delivery, custom gift boxes require a minimum of three days notice, and a minimum budget of Rs 3500.
Follow them @basketeersrilanka on instagram, or check out their website and online store www.basketeer.lk to see their product range and place your orders. You can also contact them at contact@basketeer.lk or on 0774661388 for more information.