Colombo School of Arts and Sciences raises funds for workshops for differently-abled children
View(s):

The students of the Colombo School of Arts and Sciences (CSA) recently organized a fundraiser in the form of a street food festival titled 'Food Fest' which was held at Green Path, Colombo.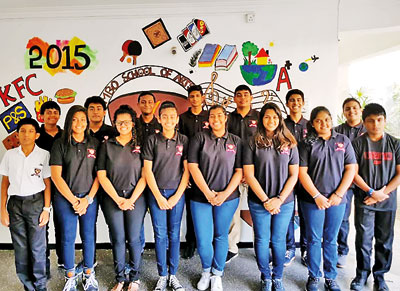 According to a released issued by the school, the purpose behind the street food festival was to better the lives of less privileged differently-abled children.
Having collected close to half a million rupees in funds through the food festival, the students were able to sponsor a year's worth of free weekly therapy workshops for 30 differently-abled children at the Sunera Foundation's Dehiwala centre.
The school has carried out a number of community service projects in the past including a successful fundraising project to provide electric wheelchairs for the Leprosy hospital, and a one week English and IT teaching programme for 50 grade 6-11 students at T/Seruwawila Maha Vidyalaya, Trincomalee with hospitality training for Grade 12 students in Trincomalee.
The statement said the youngsters connected with restaurants, fast food outlets, service providers and sponsors, working hard during and after their school hours, to make this event a success.
However, the satisfaction gained in knowing that a significant contribution was made to better the lives of the differently-abled made the challenge worthwhile for our students", said Shaleeka Jayalath, Principal of CSA.