Banker's brush with art; now his life's passion
View(s):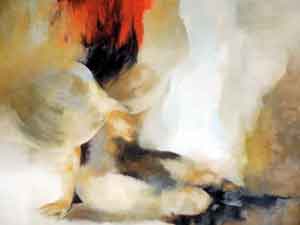 Though he had always painted with great passion, Bartholameuze Wimalaratne only began a new chapter in his life as a professional artist when he retired from his job as a bank manager at People's Bank Ratmalana at the age of 55. But whatever time he had lost in those years, he has since made up painting with great joy and fulfilment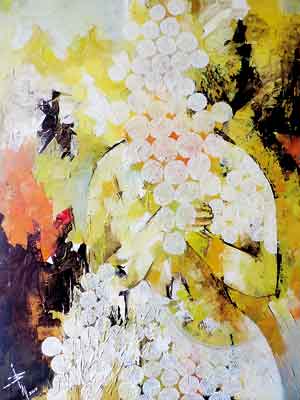 Born in Kalegana, a small town in the Galle district, he had his early education at Piyatissa Maha Vidyalaya and entered the Colombo University in 1965. But dissatisfied with campus life he left  to take up a career in banking.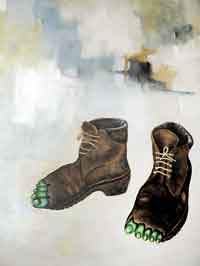 Now painting fulltime, he finds that abstract art is his forte. Having held his first solo exhibition in 1973 Wimalaratne will hold his sixth solo exhibition on Saturday, January 13 and Sunday, January 14 at the Lionel Wendt Art Centre. 'Insight' his new collection of paintings also follows his theme of oppression of human beings in society. His ideology of man's confrontation with nature and its ultimate victory is another thread that figures large in his art.