New Year messages
View(s):

President wishes for economic prosperity and reconciliation in the new year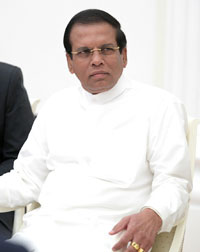 President Maithripala Sirisena in his New Year message said we should bid farewell to the year that ends and welcome the new year, with new expectations, while prioritising that vision.
The message said: Every passing moment adds to our knowledge and experience and at the same time, each and every moment of the future will judge our capabilities to face new emerging challenges. The great commitment and determined courage shown by us to face those challenges and achieve our goals will take us to the level of excellence.
Accordingly, as a country we can consider the past year, as a year in which many positive expectations have been fulfilled. Furthermore, we enter the year 2018 with many challenges that we must face with courage in order to accomplish our goals. The economic prosperity we should gain as a country, the reconciliation which should be deeply instilled in society, human freedom and a further endorsement of the glorious image of Sri Lanka at international fora are among those priorities. Our determination and commitment towards making the new year that begins an amazing one will depend on how far we succeed in achieving these goals.
The new year dawns at the time of a miraculous beginning of a new chapter of development with a gigantic hydro irrigation project being vested with the people to take the nation speedily towards prosperity.
---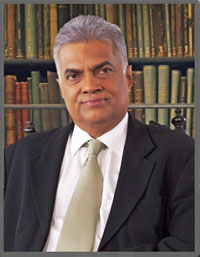 PM: Let us consolidate true political and social values
Prime Minister Ranil Wickremesinghe said as 2018 dawns on us we recall the victory won in restoring political and social values, in realising a dream long cherished by the people of this country. It reminds us that we still have a task ahead – that of consolidating the true meaning of that victory.
When we established the Government of good governance, the country was facing a time of social, economic and political decline.
Amidst great challenges, we were able to steer forward in restoring economic stability and a process of sustainable development.
We have been successful in presenting Sri Lanka to the world as a country that respects and recognises human dignity, one in which all have access to social and political freedom. A country that abides by the principles of good governance. In the process, we have been able to generate a greater sense of goodwill among the international community towards Sri Lanka.
We take this opportunity to thank everyone who accompanied us on the journey of emerging as a country with the highest regard for the principles of democracy and ethics. It is my most sincere hope that you would continue to be with us as we go forward.