Wozniacki's flight of the phoenix
WTA finals Singapore 2017
View(s):
Apart from the expected glamour and excitement from the lineup of the best 8 Women players of the year, 3 great performances came out of the Singapore 2017 WTA Finals. It raised the standard of the game to an admirable height.
Dane, Caroline Wozniacki impressed all the most. In the early season of the year, she was under a cloud of retirement, but surprised everyone, coming into the Top 8 of the Ranking by October. In Singapore, she opened up to beat top 5 Ranked players, before going on to win the title. Her win against Venus Williams in the final was her first ever, and was convincing. Once, a world No.1, she sank in the Rankings to unknown depths last year. This year, like the Phoenix, Wozniacki has risen from the ashes.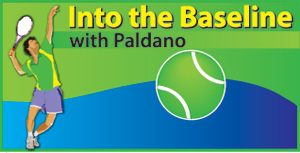 Throughout the event, Wozniacki served extremely well. A sign of a player is operating 'in the zone', as they say it the professional circuit. Her consistent and well-placed ground strokes often came out as winners. What's more, she came to the net and won enough to tilt the matches ino her favour. Her only loss was to Caroline Garcia in the whole week, and it was hard-fought.
The evergreen
The second-best performance came from evergreen Venus Williams. She played like a 22-year-old, at 37! None of the 8 players who qualified for the Singapore finals showed total dominance. Venus had her share of defeats, on her way to the finals. The experienced Williams and Wozniacki proved their mettle with mental toughness, to reach the finals. Williams will be remembered for her performances this year, and she is not retiring. Her engine is going full steam ahead. Her best match was the semifinal against Garcia, which she won.
Who is Garcia?
By far the most impressive performance from a newcomer came from France's Caroline Garcia. She was the third best performer in Singapore. It is her last-minute achievements in China's Asian circuit that got her intro the Top 8 in the world. Coming to Singles through Doubles, she has a commanding all-court game. The 24-year-old, at 5′ 10″, moves with elegant balance and speed. She can accommodate speed and power very easily. Garcia is the first French woman to come into the Top 10, after the famous Bartolli.
In the semifinal, Garcia won the 2nd Set and then, turned somewhat little too cautious and became less tactical. Garcia confessed Venus handled the 3rd Set better. This was Garcia's first appearance in the WTA Finals.
Thrilling Doubles
One has to give full credit to the WTA in reviving Doubles. Two names contributed to the revival process in the last 10 years — Switzerland's Martina Hingis and India's Sania Mirza. Their presence increased the money in Doubles and, above all, spectator interest. Today, Women's Doubles have long rallies, exciting and vibrant with speed. Hingis used the Doubles for her second coming and Mirza has extended her professional career. Many lower ranked players are now using Doubles as their route to stardom in Singles. Caroline Garcia achieved it using this path successfully.
The Doubles title in Singapore went to Hungary's Timea Babos and Czech Republic's Andrea Hlavackova — it is they who beat Hingis and Taipei's Yung Jan Chan in the semifinals. The Doubles event was by a draw of the Top 8 ranked pairs. However, the year-ending world No1 Ranking went to Hingis and Chan. Along with it, Hingis announced her retirement from professional Tennis.
Missing Mixed Doubles
Today, Mixed Doubles in professional Tennis is only possible in events where Women and Men play at the same venue. Very few events have this. As a result, there is no ranking or followup activity to encourage Mixed Doubles. One will have to wait till WTA and ATP shake hands on this. There is no road map on this now.
Ranking and Money
Halep ended up No.1 player for 2017. Altogether, 5 held that position in 2017. Halep has 6,145 points and earned US$ 5.2 million. Spain's Garbine Muguruza as No.2 earned US$ 5.4 million. All in the Top 10 have earned over US$ 3.5 million this year. Except Venus Williams, the rest are in their 20s, with few more years to go. Most of them played between 18 and 24 events this year. Professional fears are the physical breakdown, mental fatigue and loss of form at the wrong moment. Unfortunately, there is no guarantee against these. The professional bodies insist on a certain number of events as commitment from every player, to be Ranked.
While the prize money at mega events have gone through the roof, to figures over US$ 30 million, lower end events have not increased much. What was US$ 10,000, has become 15,000. Even these are out of reach for players with poor national standards, to qualify. A situation has come into being in this regard. Players from countries with low standards, do not have the ability to play professional events, while to achieve such standards, they need to play in them. It is a 'Catch 22'. Anybody wants to play in the top league, have to move to a training center in Europe or USA. An expensive exercise.
 -George Paldano, Former int. player; Accredited Coach of German Federation; National coach Sri Lanka & Brunei, Davis-Cup, Federation Cup captain/coach– contact 94 77 544 8880 geodano2015@gmail.com –