Can we call it Déjà Vu?
View(s):

Reading the Sunday Times last week, I read over and over the interview with Peter Woods published as "Sri Lanka's 7s Rugby woes." Why I read it a number of times is that this is a familiar tale. This I will talk after chatting on what Peter has said and the issues that are important and pending for almost over 15 years.

I agree with the comments of Peter Woods and there are salient issues that arise. It was in March 2015 that I wrote in this column about the future of Rugby being in Sevens and the need to plan. The consequence was my being asked to show cause for criticising the Union and bringing it to disrepute. The outcome of such inquiry was never communicated to me. The issue to me is not the contents of the inquiry but the continued persecution when the public are kept informed of the issues that affect the game.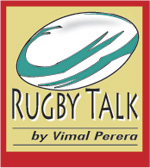 This leads me to think that that there is a perception that I am a native and hence must bow my head as is the culture in the country. Peter Woods is a Kiwi who was contracted and possibly paid by the Union. What he says may be right and should have been a foreword to the Union.
The views of Peter are "I have worked with before in my career, the period I spent in Sri Lanka training the national 7s team, was a learning curve. If I sum up what I have observed during my stay here, Rugby is a puzzle, and there are lots and lots of pieces missing in it, to solve the mystery, where I'm really interested in," Woods told the Sunday Times, a week after Sri Lanka ended up fourth out of eight nations in the Asian 7s Series.
In comparison, South Korea, China, Philippines and Malaysia come with clear intentions, while Sri Lanka's strategy is unclear, considering its recent record in 7s Rugby. From time to time, the Tuskers have given fluctuating performances and have failed to at least come close to their goals. Today, it has become clear that lack of cohesion among Sri Lanka Rugby's (SLR) stakeholders and the non-existence of a proper structure and plan, are the main reasons for the 7s team languishing.  "There is talent but, it is not properly utilised or, it is badly managed. That was one of the clear observations I made during my eight months here. I honestly feel that Sri Lanka needs to think more seriously of a proper 7s structure, to cement their status at regional level, before thinking further. "
Woods may be spot on his comments and who am I a native to say that what he says may not be the issue. I have with my humble background virtually said the same things on a number of occasions. With respect to the experience and the knowledge of Peter who I respect the issue is whether what is "What is sauce for the goose is not sauce for the gander. "
This is a familiar tale is because this has been said many times before. In an article published in the Daily Mirror on 01-10-2003, titled, "Coach Looses Faith", Asanga Senevirtane says, "Sevens Rugby is the most suitable game for Sri Lanka and other Asian countries. In the 15-a-side game we don't have a future. "
We are almost 15 years after and still virtually remaining in the same place. Talking to the Financial Times, dated March 4, 2015 Fazil Marija says "More preparation would have produced a better finish".
"We had hardly any preparation for the tour. Within two days we needed to adjust from 15-a-side Rugby to Sevens which was a tough task."
"This indicates that the Sri Lanka Rugby Football Union (SLRFU) was disorganised in its approach to the tournament as there was a period of three months to prepare for it. Had the management put on their thinking cap and sent a development squad of younger players who will be the future Sevens stars of the country it would have been more beneficial than sending the seniors with the Asian Sevens series kicking off later in September with two overseas tours.    All these are published and not my imagination. As otherwise I may be asked to show cause. This is an issue as there are men who are willing to sing aye sir.
 Vimal Perera is a former Rugby Referee, Coach and an Accredited Referees'  Evaluator IRB