Tony Christie will be here to take you to 'Amarillo'
View(s):

Lankan fans will get to see legendary British singer,composer and actor Tony Christie live in concert on Saturday, November 11 at 7 p.m.  at the BMICH accompanied by his 7 piece backing band from the UK. The show is put together by DK Promotions.

Tony Christie broke into the UK music scene in 1971 with his hit song 'Las Vegas'. This was followed by a string of hits such as 'I did what I did for Maria', 'Is this the way to Amarillo',  'Avenues and Alleyways', 'Walk like a Panther' etc. He has to date sold over 10 million records, released more than 30 albums, the latest being 50 greatest hits released in 2016.

Tony Christie was the UK nominee in the 1976 Eurovision song contest  and came  second to Brotherhood Of Man who won the contest with 'Save all your kisses'.  His song 'Amarillo' was on the UK charts three times. It reached No. 18 in 1971, No. 1 in 2005 and No. 8 in 2006 when the song was released as the theme song for the 2006 FIFA world cup as "Is this the way to the World Cup".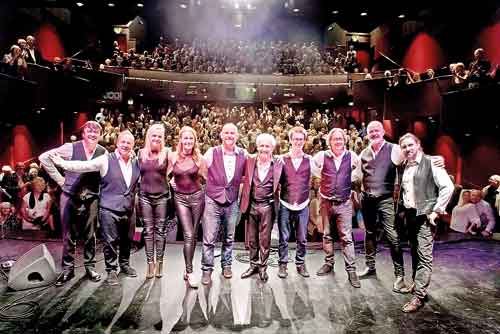 The two-hour show will see Tony Christie perfoming some 20 songs including all his hits such as 'Amarillo', 'I did what I did for Maria', 'Solitaire', 'Most beautiful girl', 'You've lost that Loving Feeling', 'Daddy don't you walk so fast' and 'My  last dance with you'.
All members of the backing band are professional musicians from UK.
Apart from his singing skills, he also enjoys acting and played the role of Magaldi on the original 1976 album recording of the musical Evita.
In July 2010 Christie made his West End début in the musical 'Dreamboats and Petticoats'    in London's Playhouse Theatre playing the roles of 'Older Bobby' and 'Phil'.  In December 2010, Christie appeared in a celebrity version of Come Dine with Me. Christie came joint second, with actress Susie Amy.
Tickets for the concert are on sale at the Hilton Colombo Poolside. For details and reservations please call Damayantha on 777 744950.