Dumpling delight
Momo's by Ruvi
View(s):
Momo, a Nepalese dumpling of Tibetan origin is considered the perfect snack in its native Nepal and in India you will find vendors selling it on most street corners. But despite its popularity in the subcontinent it was never widely available here. In fact there was no eatery dedicated to dumplings in Sri Lanka let alone Colombo. Something Monalisa Amalraj soon remedied when she opened 'Momo's by Ruvi' in April this year.
Originally from India, Monalisa, who is of Indian and Chinese descent, realized her love of dumplings while in grad school in Singapore. A bio-medical engineer by profession, she tells us how when she first came up with the idea fours years back, people warned her against it. "A lot of people told me I was overqualified for it and that I should stick to my job," she says. But despite all the naysayers she decided to follow her passion and open up her very own dumpling cafe, quitting her job to work full time on it.
Situated in the heart of Bambalapitya, Colombo 4, in a by- lane just off the Galle Road, 'Momo's by Ruvi' is a quaint little place decorated with food puns and cute knick knacks, in stark contrast to its surroundings. Its cosy interior seats approximately 10.
Momo's by Ruvi offers dumplings with a range of fillings cooked in a variety of ways. Currently they offer vegetable, prawn, chicken and beef momos that you can opt to have steamed, shallow fried, wok fried or with cheese and curry. Each option gives six dumplings in a portion together with three kinds of sauce, namely the chili soy sauce, the 'sambol' and the 'Szechuan' sauces. A portion ranges from Rs. 330 to 570, depending on the filling and how the dumpling is cooked. They also offer platters of twelve momos cooked three ways, that range from Rs 800 to 1250. There's also stir-fried bok choy as a side dish and a variety of flavoured ice teas.
We tried the steamed prawn, the chicken cheese and the wok fried veg dumplings, the stir fried bok choy, as well as their peach fiesta, apple green tea, and strawberry punch iced teas. Presentation wise, it was minimalistic, but the dumplings themselves were beautifully constructed, especially the steamed prawn dumplings, with a translucent outer shell and the prawn tail, which makes it appear as if the dumpling is the prawn itself.
The steamed prawn, our favourite was light and fresh, and went well with all three sauces. The wok fried veg, with its golden brown colour and crunchy texture packed a punch flavour-wise, with ginger and other spices giving it a definite intensity without too much heat. This went especially well with the Szechuan sauce, a red spicy Indo-Chinese fusion sauce, which happens to be a family recipe handed down from Monalisa's grandfather. The chicken cheese momos covered in a thick curry and drizzled in cheese, were generously stuffed, the saltiness of the curry immediately hitting you, but not overwhelmingly so. But it went best with the sambol sauce which had a lovely garlic undertone to it.
The iced teas were refreshing, without being too sweet. Sipped in between eating the different momos it was a palate cleanser of sorts, counteracting the salty creamy texture of the chicken cheese and the ginger in the veg momos.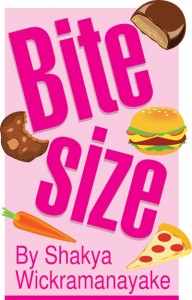 The stir fried bok choy covered in copious amounts of chili sauce, left the top layer very spicy , whereas the bottom leaves tasted bland. The fact that it was a whole leaf also made it a little difficult to eat.
Overall the Momos were well crafted and cooked, which isn't surprising as they're prepared by a Nepalese chef and the owner herself grew up learning to cook dumplings from her grandfather.
Momos plans on expanding the menu and will hopefully feature dumplings such as Dim sums and wantons in the future.
Address: No 43/1D, Majestic Avenue, Galle Road, Colombo 4
(opposite Unity Plaza)
Operating Hours: 11 a.m. – 9 p.m. Tuesday to Sunday
(Closed on Mondays)
Price range: Rs 330 – 1550
Contact no: 076 520 4867
Follow them on:
Instagram: @momosbyruvi
Facebook: Momo's by Ruvi