Sirisena in bid to salvage Nuwara Eliya President's House
View(s):

A British mansion, once known as Queen's Cottage (and also as The Lodge), was the home of colonial governors responsible for Ceylon, now Sri Lanka.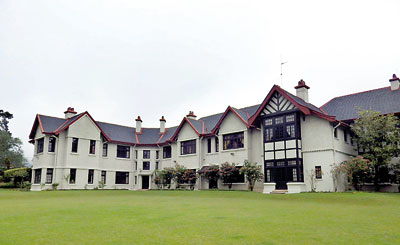 Located at Bambarakele in Nuwara Eliya, also known then as 'Little England', the mansion, a protected monument under the Antiquities Ordinance, may go into rack and ruin if not repaired immediately.Moving into arrest the situation is President Maithripala Sirisena. The building and its environs are now the President's House. Since Independence in 1948, it became the vacationing residence of the Governor General of Sri Lanka. It changed to President's House in 1972.
President Sirisena is seeking approval of Rs. 120 million to carry out urgent repairs. In view of financial constraints faced by the Government, he wants the money in four yearly instalments – Rs 20 million in 2017, Rs 70 million in 2018, Rs 20 million in 2019 and Rs 20 million in 2020. The Sri Lanka Navy's engineering division personnel will carry out the repairs resulting in a saving on payment for labour. Work will be carried out from January to April next year, the period when there is the lowest rainfall in the area.
President Sirisena has pointed out that a notable feature at the British built mansion is the use of wooden tiles made of Burma teak. They have decayed due to lack of maintenance. Rotten tiles will now be replaced but those in good shape are to be retained. He has pointed out that in 2014 repairs have been carried out to a small section of the roof where the Burmese teak wooden tiles have been replaced.
President Sirisena has insisted that the antiquity of the building should be preserved when the repair work is conducted.
---
Demos in specified areas only
The Law and Order Ministry is to issue a Gazette notification next week prohibiting protests or demonstrations on pre-identified roads in the City of Colombo.
The notification is also to identify specific areas where such protests or demonstrations could be held.
---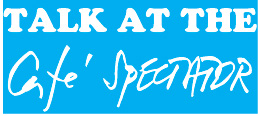 Battle-ridden Lankan mission in the news again
The Sri Lankan mission where there was a ding dong battle between the number one and two is in the news again.
This time it was over an Iftar ceremony the mission hosted to Muslims in the capital where it is located. One speaker who represented a Muslim organisation lashed out at the yahapalanaya government for what he called inaction over attacks on mosques and Muslim business establishments. The mission's head, who was in the chair, made no comments when speaking later.
The tussle between the numero uno and the number two, however, is over. The big boss in Colombo has declared that the deputy will not be recalled and the head must learn to coexist.
The boss has also ruled that a staffer for whom extension of service has been obtained on two different occasions by the head of mission should return to Colombo. There will be no more extensions.
---
House and property for Ranaviru Real Stars
Soldiers who participated in the Ranaviru Real Star Mission 5, a television show which showcases their talents, are in luck's way.
The Ministry of Defence wants to build houses for 36 winners instead of providing them other rewards. Of the number, 19 soldiers have asked that houses be built in lands they possess. Six winners are to receive six plots of 15 perches each in Mirigama.
Two adjacent plots of 12 perches each are to be given in Mirigama to the top most winner whose prize money is Rs 60 million. Eight other soldiers will receive 12 perches each whilst one plot will be given to a soldier from a land in Beruwala.
---
New building to house STD/Aids programme
The Government will spend Rs 125.5 million for a building to house the National STD/Aids (Sexually Transmitted Diseases/Acquired Immunity Deficiency Syndrome) Programme.
The new building will replace the existing one at De Saram Place, Colombo 10. It will also bring together the information management unit, the multi-sectoral HIV prevention unit and the Global Fund office now located within the Out-Patient Department (OPD) of the National Hospital. Since the latter premises was demolished for re-construction, the offices are functioning from a private rented building at T.B. Jayah Mawatha (the former Darley Road).
According to Health Minister Rajitha Senaratne, 23,000 new patients visit the clinic every year to obtain treatment for sexually transmitted diseases. A further estimated 4,000 undiagnosed patients are said to be requiring treatment in Sri Lanka, he says.
Working in two locations, Minister Senaratne has pointed out, has caused considerable reduction in the efficiency of services. In addition, he says, the Government pays a high rental for units situated in the new locations. The people who visit the clinics and the laboratory belong to a wide range; from patients, to public servants who need testing for pre-employment screening, pregnant mothers and undergraduate and post-graduate medical trainees, the Health Minister says.
---
Lankan Admiral features in Prince Hussein's human rights speech
In a speech he delivered to the Law Society in London, the United Nations Human Rights High Commissioner Zaid bin Ra'ad Al Hussein quoted the British Prime Minister Theresa May in making a reference to Sri Lanka.
He said: "A few days ago, citing Prime Minister May, a former Sri Lankan Rear Admiral delivered a petition to the President of the Human Rights Council. He demanded action be taken against my Office for "forcing" Sri Lanka to undertake constitutional reforms, and for exerting pressure on them to create a hybrid court to try perpetrators of war crimes and crimes against humanity – when in reality, he claimed, all they had engaged in was fighting terrorism.
"My first question is: Why is international human rights law such an easy target? Why is it so misunderstood, so reviled by some, feared by others, spurned, attacked?"
Prince Hussein then went on to add; "And why are we fighting the terrorists in the first place, if not to defend both the physical well-being of people and the very human rights and values the Prime Minister now says she is willing, in part, to sacrifice – in order to fight the terrorists? And where would it stop? Foregoing some rights now may have devastating effects on other rights later on."
It's clear that the UN Human Rights Council is now under scrutiny, but only because the Western powers are having to fight 'terrorists' – even at the expense of human rights principles they want countries like Sri Lanka to have upheld while fighting terrorists.
---
President, PM won't meet striking unions
Neither the President nor the Prime Minister will in future engage in talks with trade unions that have already embarked on strike action.
This new policy, President Maithripala Sirisena told last Tuesday's weekly Cabinet meeting was after his encounter with a delegation from the Government Medical Officers' Association (GMOA).
Hours after the meeting, the association representing state sector doctors issued a statement, giving its own version of what transpired at the meeting. This came ahead of a statement issued by Presidential Secretary P.B. Abeykoon. What the latter said was at variance with claims made by the GMOA.
President Sirisena said he had chosen to meet the GMOA delegation informally. That was why there were no other ministers or officials present. Hence, he had expected the trade union concerned to respect confidentiality. In future, he said, the minister in charge of the subject will be called upon to deal with the trade union concerned. It would be only in exceptional circumstances that he or the Premier would intervene.
President Sirisena's meeting with the GMOA did irk Health Minister Rajitha Senaratne who went as far as calling it a "hora meeting" – a rogue meeting. Dr. Senaratne's proposal to nationalise the Neville Fernando Hospital – attached to the South Asian Institute for Technology and Medicine (SAITM) — has now been approved by the Cabinet of Ministers. The GMOA wants the SAITM itself shut down or nationalised but insists that it should not be listed in the stock exchange. The hospital has been functioning as a private venture with 500 ward beds and 100 room beds.
The Government Valuer has said that the Neville Fernando Teaching Hospital, part of SAITM, is worth Rs 3.55 billion. SAITM is also to be listed in the Colombo Stock Exchange, in terms of a decision by the Cabinet of Ministers. To do this, Minister Senaratne has obtained approval together with Higher Education Minister Lakshman Kiriella to amend a Gazette notification to withdraw a condition that exists.
A Governing Board will manage SAITM. It shall consist of Vice Chancellor of SAITM, Deans of respective faculties, a Registrar, a Bursar, nominated independent experts from the fields of accountancy, Business Management, Marketing, Law and two persons recognised for distinguished services to the academia and administration.