Rude politics
View(s):

My dear Dayasiri,
I thought I should write to you because you seem to be always in the news these days for a variety of reasons- whether it is running after Susanthika to prevent her from selling her silver medal, arguing against private medical schools or even commenting on the girth and worth of our national cricketers.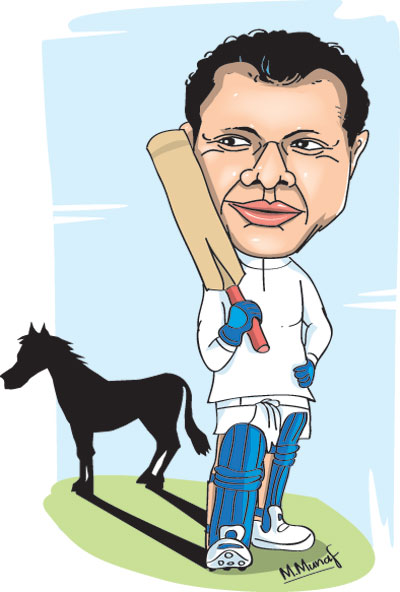 Now, you have got Lasith Malinga suspended for one year because he responded to your public criticism of our cricketers. You seem to have taken things quite personally though he never mentioned you by name. He talked only of monkeys or 'rilaw' but I suppose, Dayasiri, if the cap fits you have to put it on!
Malinga may have hit the nail on the head with that comparison with 'rilaw' because all they do is jump from one tree to another and make annoying noises from time to time. Come to think of it, Dayasiri, that is exactly what you have been doing since you entered our political jungle nearly twenty years ago.
Most people remember you as a UNPer who later joined the SLFP but that is not quite correct, is it? In fact, you began your political journey in the SLFP as an apprentice to GL, he who has the lean and hungry look. So, that explains why you keep jumping from one side to another and lack any scruples!
In the early years of Satellite's second term, GL was getting fed up with her and defected to the Green camp – and so did you. The first time you ran for Parliament under the green banner though, you didn't win because the likes of Jayawickrema and Johnston got more preferences than you did in Kurunegala.
That didn't deter you and you were in Parliament a few years later, still sporting green colours, as did your mentor, GL. Then, the professor once again jumped ship to Mahinda maama's camp a few years later but you stayed put with the UNP and were fast emerging as a rising star among the younger Greens.
You then hitched your wagon to the star of another young man in a hurry – Sajith. You were constantly criticising the Green Man on his behalf and when there was a leadership contest you were among the top three running from Sajith's camp. However, you lost to another Daya, the chap from Ampara.
I suppose your days in the Green camp were numbered since that event and, after denying for days that you would cross over, you did join Mahinda maama, who promptly sent you packing from Parliament to contest the Provincial Council elections in Wayamba – which you did. You won quite convincingly too.
When Maithri defected from Mahinda maama's camp, you stayed with Mahinda maama, and campaigned for him. Your performances on election platforms on his behalf, mimicking Maithri and mocking him for using the word 'hitan' repeatedly, were quite memorable and worthy of an Oscar.
There was that famous election speech in Chilaw where you said that Maithri didn't shake hands with Mahinda maama on Nomination Day because he was squirming before him like a wimp and didn't have the backbone to do so. You certainly didn't mind singing for your supper, did you, Dayasiri?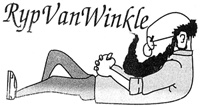 Things went wrong for you when you Maithri won the election but that didn't stop you. You changed sides again and now you are with Maithri – the man you mocked and ridiculed. You were literally bending in two to accept the Sports portfolio from him, so your backbone can't be that strong either!
In fact, some wonder whether you have one at all. That is because even though you came out all guns blazing against our cricketers for their pot bellies and lack of fitness, you appear to be blind to the other ills in our cricket administration – and how it has become a personal plaything of the Dark Horse.
Now, don't get me wrong, Dayasiri. I agree with some of your comments – especially about how certain cricketers are a law unto themselves, disregard their fitness levels and wish to play for the big bucks at the IPL instead of putting their country first. Even some of the so-called 'gentlemen' in our team did that.
Malinga is not the patriot that he claims to be. We remember how he arrogantly berated a reporter saying 'wedak balaagena yanawa manussayo yanna' ('why don't you go away and mind your own business?'). His performance yesterday, dropping a vital catch, just showed that he had no right to be too cocky.
Still, it seems as if you are trying to be a hero by ridiculing our cricketers in public. The real problem lies with those administering cricket and their intention of staying at the top at whatever cost. We have already lost to Bangladesh at home and we lost to Zimbabwe yesterday. Now, I fear the day we play Afghanistan!
If you really want to arrest the decline of our cricket, take a look around you: you will see that it is the Dark Horse who calls all the shots. Recently, he imported Gura from Down Under and soon after, one of the best coaches we had for a long time packed his bags and left. Are you game enough to deal with that?
If you can challenge the Dark Horse, his money and the influence he wields and create a level playing field to administer cricket in the country, then we will applaud you, Dayasiri – and I am sure Malinga and the other cricketers will do so too. Until then, maybe we should call by your latest nickname: 'Rilaasiri'!
Yours truly,
Punchi Putha
PS; I am just curious, but how is it that Malinga gets a suspended punishment for talking about 'rilaw', even though he doesn't even directly insult you – and you insult Maithri directly, saying he looks like a 'korawakka' and you still get rewarded with the Sports portfolio? Ah, surely this is a land like no other!