One man's canvas of conflict
View(s):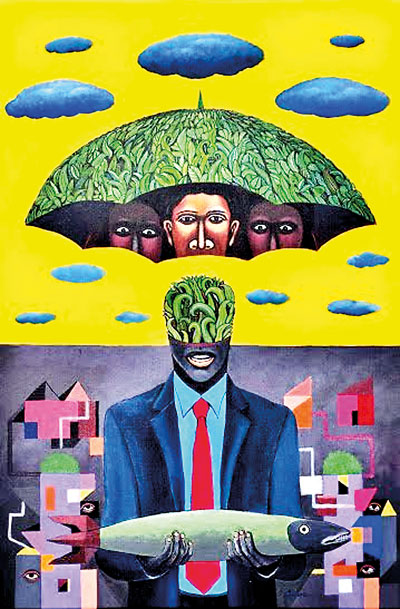 Rasika De Silva explores the relationship of men and women with nature in his latest series of paintings"Nature And Humanity" now on at the Paradise Road Galleries.
The Ambalangoda-born artist studied at Kandegoda MahaVidyalaya and went on to Sharadha Kala Nikethanaya in Colombo to complete his Diploma in Fine Arts. A printer by trade, Rasika chooses a sound palette of colours on his canvases.
"I see the content of my work as being nature and human-centric. The unbreakable bond between man and nature and the human attempt to sever this by destroying whatever is natural and the subsequent human-human conflict that arises is what I present in my work.
My style of painting rich in detail and colour matches the classical feel of oil paints. I work slowly. Oil paints take a while to dry and therefore, I have the flexibility to change as I go along. Furthermore oil paints have a non- glossy depth that appeals to me," he says.
The exhibition will remain open until July 20, daily from 10 a.m. to midnight.