From cash to ash – Five business lessons after Unilever fire
View(s):

'Its flames' – shouted someone, and – yes – flames they were. That would have been a likely scenario that engulfed the multinational giant Unilever (factory) complex in Horana – Sri Lanka on Independence Day this year.  As we wake up, not every morning do we hear about corporate fires, but now and again they remind us that for every business tragedy there is a first time and, a first victim. Often we debate among ourselves perhaps to pacify our fears and wish corporate fires are one in a million probability. Thus, we become contented and thereby dangerously complacent. Being in the million – we sit at ease – and one gloomy day suddenly get jolted out of our comfy-seats to realise that we are THAT ONE! If we care to pay attention, the Independence Day fire popped-up five business reminders for all of us engaged in commerce. Let's permit them to shed some light on our perspective.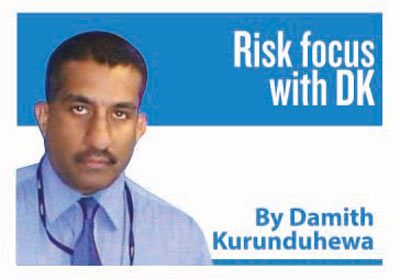 Recap 1: Finally it's bottom-line:
A few years back, a Sunday fire completely destroyed a Sri Lankan factory complex that was regarded as the number 1 quality producer to the world in their merchandise. Within just 45 minutes, the company was wiped out of the international market, and thus the fire deprived us the offshore revenue during its lengthy downtime. The associated losses such as competitor gain, loss of employment, colossal recovery cost, delivery crunch, revenue freeze and loss to the state treasury are few other negatives that resulted in.  Contrary to the generic notion that fire is an applied science, this corporate fire essentially became commerce by way of crashing the company bottom-line to zero figures and impacting the group yield significantly.
Recap 2: Insurance isn't Charity:
Once, an enterprise that housed Rs. 5 billion worth delicate machinery in a single plant, had willfully undervalued the total worth in order to secure a lesser insurance premium. The management suddenly got the wisdom right, only after a neighbourhood fie that heated up the boardroom thinking. Insurance is a worthy safety net, yet they are also into business – thus not waiting for our claims to perform charity at their end. Thus, entering into properly devised agreements and zero deviation compliance becomes essential in securing clean compensation. The re-insurer perspective on our claim often decides the claim approval or rejection; thus compliance does matter.  It is also vital that we remember that no insurance company can make a staff burn to death and come back to life, no matter how strong our claim is. Humans may be seen as 'capital' in enterprise jargon, yet once it's gone, it goes beyond recovery unlike the fiscal capital.
Recap 3: Fire is Macro and Micro too:
Some enterprises only macro-manage the fire risk with flashy policies, protocols, objectives all compiled in palm-thick manuals resting in glassed cabinets. That's showcasing. Go down to the floor – ask a staff 'what's your action number 1 if you see flames right here NOW'? – and they are clueless. Then some other companies only micro-manage the fire risk with a few fire appliances, little bit of staff education and perhaps a bit of practice for some frontline staff. Climb up to the board room and ask a top executive as to how exactly they lead a fire emergency in their complex – and many are clueless too. Both these isolated approaches have put enterprises in jeopardy in the past. Thus, it is best to device a concerted blend that fastens the strategy and application alike.
Recap 4: Emissions kill ambience:
'Try to leave the Earth a better place than when you arrived," said novelist Sidney Sheldon many moons ago. In modern language we talk of green business, sustainability and renewability. Nonetheless, if an enterprise goes up in flames – it releases a colossal quantity of toxic emissions directly into the environment. Not many green-keen enterprises have visualised the atmospheric damage that a mismanaged fire can cause in less than one hour. Scarcely have we seen the green initiatives incorporate 'fire prevention' into the ambience protective lineage.
Recap 5: Certificates do not fight fires:
Yes! Certificates do not fight fires. Its purpose is to train people with right competence and organisational allegiance. A little bit of bravery certainly helps but not without the first two. Supported by funds, staff and equipment at the right depth, we need to safeguard our enterprises from this ever-present, yet invincible threat. That is why responsible businesses propel a 7-point fire risk mitigation sequence below to keep the enterprise upright.
 Study
 Mitigation
 Plan
 Resources
 Competence
 Testing
 Readiness
In entrepreneurship, we focus on the future, yet a fire leaping out of control can make our business a plain history. It is as simple and as painful as that!! "If you do not invest in risk management, it does not matter what business you are in, it's a risky business," says Gary Cohn – President of Goldman Sachs Group Inc.  It's not just the fiscal equity in the fire risk mitigation, but investing management time, energy and effort to safeguard human life at work and the businesses we have erected over the years. Either we deal with veiled reality – or reality is sure to deal with us out of the blue. We sometimes hear wise words. Are we prudently listening?
(The writer is a foremost enterprise risk management specialist and a corporate risk trainer who serves as the CEO of Strategic Risk Solutions. He can be reached on email on solutions@sltnet.lk)