Floating lanterns: Tsunami memorial at sea
View(s):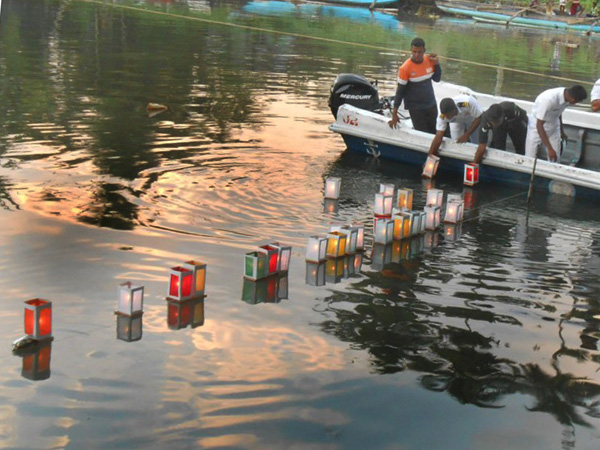 Just as candles are lit at gravesides, floating lanterns were placed on the Galle sea where thousands were drowned 11 years ago when the tsunami catastrophe hit Sri Lanka on December 26, 2006. This ceremony was organised by the Japan Peace Pagoda's chief prelate with the cooperation of the security forces.
Pic by Gamini Mahadura.