Milk and Honey: Spreading healthy goodness and fun for children
By Purnima Pilapitiya
View(s):
Five years ago when Pri Vairavanathan's Milk and Honey cafe, and shop Milk took up residence in a snug, white house down Barnes Place, Colombo 7, it seemed a bold risk at the time.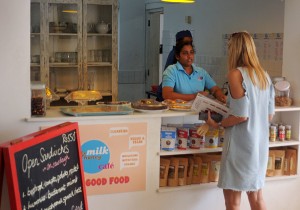 But it's homely, unassuming front did little to mask the cafe's originality and warm appeal and Milk has quietly spread its roots as one of Colombo's hidden health food treasures, in addition to its unique children's shop.
Today they have grown like their clientele and you can even get your hands on their healthy, guilt-free quiches and cakes at the Good Market.
But if you're looking for uncommon gift ideas for kids or organic rice and pasta to pick up on the way home, their main store and cafe, now situated down Horton Place is the ideal place.
When she first thought up Milk (the store) and the cafe, Pri was only reflecting her own interests as a mother of young children. "It was a family set up," she explains.
The store and cafe are whitewashed just like at Barnes Place. While there are no drastic changes in the new store, Pri is always on the lookout for new additions to her kids' collections, and new health food combinations for the menu.
The store's appeal comes down to Pri's own instincts. Toys and books are picked out with care, as Milk aspires to give their young customers something different.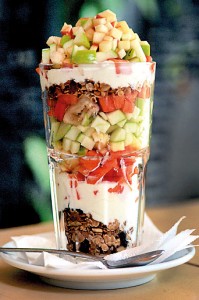 The store is ideal for those whose children share their parents' love for vintage puzzles and classic wooden toys, with modern trimmings and finishes. "My kids were into reading," Pri says and so Milk's book collection is one guaranteed to satisfy those young bookworms who race through the Ladybird and Penguin books and need more.
Carefully selected, the books come from Europe and India, ranging from contemporary classics for older kids down to colourful picture books for toddlers and an extensive range of Sri Lankan authors.
New to Milk is Si! Si! a line of cotton and linen children's clothes. The designer range though on the pricey side, is childish simplicity interlaced with elegance; "The range we have is for people who want something special," Pri explains.
Opening out into the garden is the welcoming sight of a countertop laid with moist brownies while a crumbly carrot cake with frosting watches us enticingly from its stand.
For vegetarians and the health conscious, Milk and Honey has always offered wholesome meals, using carefully selected products and organic produce as much as possible.
A "mostly vegetarian" herself, Pri concocted the menu for the cafe based on recipes she used to try out at home for her kids.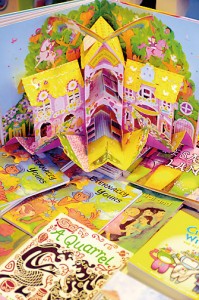 You can take a seat on one of the whitewashed benches or the creatively recycled soda crate stools while you enjoy a bowl of spicy pumpkin paneer or bite into their creamy gotukola and cream cheese sandwiches or crunchy wraps.
The menu is reasonably priced with items ranging from Rs. 90 to 550, value for money considering the large portions and quality produce used.
New to the menu is an all-day breakfast, where you can take your pick from classics such as eggs and toasted brioche or an energizing glass of homemade granola layered with organic yoghurt and topped with chunky fruit.
A dish that deserves a double take is the "green pancakes" scribbled on the blackboard menu. The spinach and herb pancakes served with chilli butter and organic salad is a creative way of getting kids to eat healthy.
You can wash down your lunch with a range of juices and smoothie blends (from Rs. 280) before making a beeline for the cafe's show stopping desserts.
Since their inception, Milk and Honey have collected a fan base for their line of brownies and sweet treats. Pri's recipes substitute natural sweeteners such as kithul and honey for sugar while wholemeal flour lends to the guilt-free eating experience.
As November breezes in Milk's calendar keeps changing. Just last week saw a crowd of eager youngsters take over the store's upstairs with Sulochana Dissanayake for one of the store's monthly workshops.
From creative writing, to storytelling, reading and other creative skills the workshops only add to Pri's vision for the lifestyle store. "It's about mind and body, quality and care," she sums it up.
Milk is located at No 44 A, Horton Place, Colombo 7.