Adele's "Hello" notches past Bieber's "Sorry"
View(s):

It's huge, and the long awaited return of Adele's new song 'Hello', has smashed chart records in the UK, as it debuted at the No:1 position.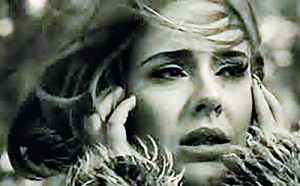 Adele's 'Hello' was just waiting for the kill since she teased fans with 30 seconds of the song on 18th October, during a commercial break on the X-Factor show.
Released on 23rd October, the power ballad dominated sales, streaming from the onset with figures indicating it was on course to become a chart topping track.
As the count was taken when chart was released, 'Hello' had a staggering combined figure of 333,000. The figure was arrived after 259,000 downloads plus 7.32 million streams.
'Hello' is the biggest No:1 in three years after James Arthur's 'Impossible' pushed 490,000 in 2012. This is just the beginning, as Adele's album '25' is to come out on 20th November.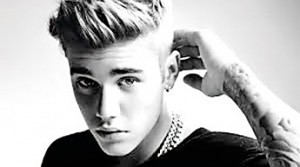 Martin Talbot the CEO of the Official Chart Company is quoted as referring to Adele as "a once in a generation artist, who appeals to kids, teenagers, mums, dads, aunts, uncles, grandmas and granddads".
Her last No: 1 song in the UK was 'Someone Like You' in 2011. 'Hello' has been co-penned by Adele and Greg Kurstin, who is also the producer.
The song has also meanwhile topped the charts in Australia, Germany, Ireland, New Zealand, Norway and the Netherlands.
For Justin Bieber's new song 'Sorry', it was an unfortunate head on clash with Adele's 'Hello'. Bieber could have achieved a back to back No:1 following 'What Do You Mean?'.
But instead 'Sorry' had to debut on the chart at the No: 2 spot with combined sales of 102,000. Of course all hope for Bieber's song cannot be written off.
If by mid week 'Sorry' can rally round owing to his much younger fan base, he may still just scrape through to the top of the chart. 'Sorry' is classified as a tropical house song with EDM beats and is produced by Skrillex and Blood Diamonds.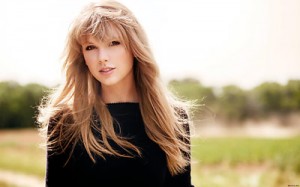 The song is also his fifth UK top 10 hit and the second song to be taken of his fifth album 'Purpose'.
Singer Kesha is trying to get her career under control as she is seeking an order from a judge in a New York court, pleading approval to start work without her long time producer Dr. Luke.
Last year after she came out of rehab Kesha who dropped the $ from her name filed action against Luke for sexual assault, emotional abuse and violation of Californian business practice.
He has counter sued the singer for defamation. Kesha has meanwhile previewed a new song titled 'Night Sky' which indicates she may have ditched synth pop.
She had several hits such as 'Tik Tok', 'Your Love Is My Drug', 'We R Who We R' etc. Kesha is contracted for albums with Dr.Luke.
Taylor Swift is being sued by R&B artist Jesse Braham as he claims the lyrics of her hit song 'Shake It Off' are from his song 'Haters Gone Hate'.
One Directions thanks fans after the group played their concert in Sheffield, England on 31st October. The group however will perform at the American Music Awards on 23rd November and the BBC Music Awards on 10th December.
UK Top 10
1 – Hello – Adele
2 – Sorry – Justin Bieber
3 4 Hotline Bling – Drake
4 11 Writing's On The Wall
(from Spectre) – Sam Smith
5 3 The Hills – Weekend
6 1 Turn The Music Louder
(Rumble) – Adele
7 5 What Do You Mean? –
Justin Bieber
8 6 Runnin' (Lose It All) –
Naughty Boy/ Beyonce/
Arrow Benjamin
9 2 Perfect – One Direction
10 9 Wasn't Expecting That –
Jamie Lawson